Collecting accurate data is crucial for any business — it is necessary for making data-driven decisions and ensuring that marketing efforts do not go to waste. If you're building an SEO strategy, the best way to get reliable and accurate data is to use SEO tools. While you can get insights on your website to see how well it's performing and what can be enhanced, it can also give you valuable information about your competitors.
It can help you generate ideas in your routine work as well. Let's say you've run out of topics to write about. In such a case, you can use SEO keyword research tools to look at which keywords your competitors are using. It's a great way not only to build a content strategy, but also to make sure your content fits the needs of the audience. Ultimately, the smart use of such tools can drive more traffic to your website and help you rank higher in search engines.

You can find practically any tool on the market nowadays — from free ones with basic features (that may be enough for your needs) to advanced ones with subscription plans. The professional SEO tools that we've collected in this article can tweak your marketing game and help you build a more effective and thorough SEO strategy.
Free SEO Tools
SE Ranking SEO tool is a top-rated, highly-reviewed all-in-one SEO platform developed to cover all of your business needs, regardless of whether you run a one-man show or a digital agency, and whether you're an SEO first-stepper or a seasoned pro.
Inside the tool, every inch of the dashboard is crawling with data on the websites you've added for tracking. Take advantage of this data to quickly get a close-up view on your sites' on-page, off-page, and technical SEO performance.
The graph at the top shows you your average ranking position over time for all the target keywords you've added to your projects. You can switch between tabs to view similar graphs on your traffic, traffic forecast, search visibility, and more.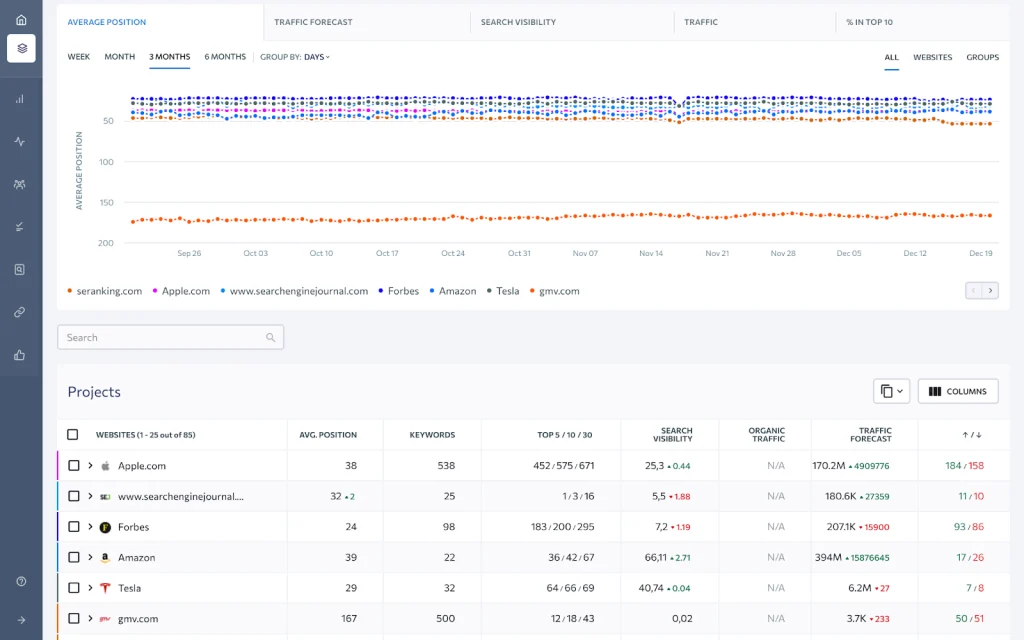 Below the graphs, you can find a table containing all of the key metrics and KPIs on your tracked websites, such as your average ranking position, Domain Trust score, backlinks, audit status, and much more.
SE Ranking is one of the best SEO tools out there when it comes to managing multiple websites at the same time. Track a vast number of websites and their activities in any corner of the globe, create additional accounts for clients and managers, manage account limits to save your budget, share guest links, and reports.
Besides providing users with a lot of customization options and helpful features for teamwork, SE Ranking has a tool for practically every imaginable task in digital marketing. With keyword research and suggestions, competitive research, backlink checking and monitoring, data-packed reports, website audit, and even a content marketing platform, SE Ranking is packed with more than 30 SEO tools and features designed to help you facilitate and streamline your business's digital marketing processes.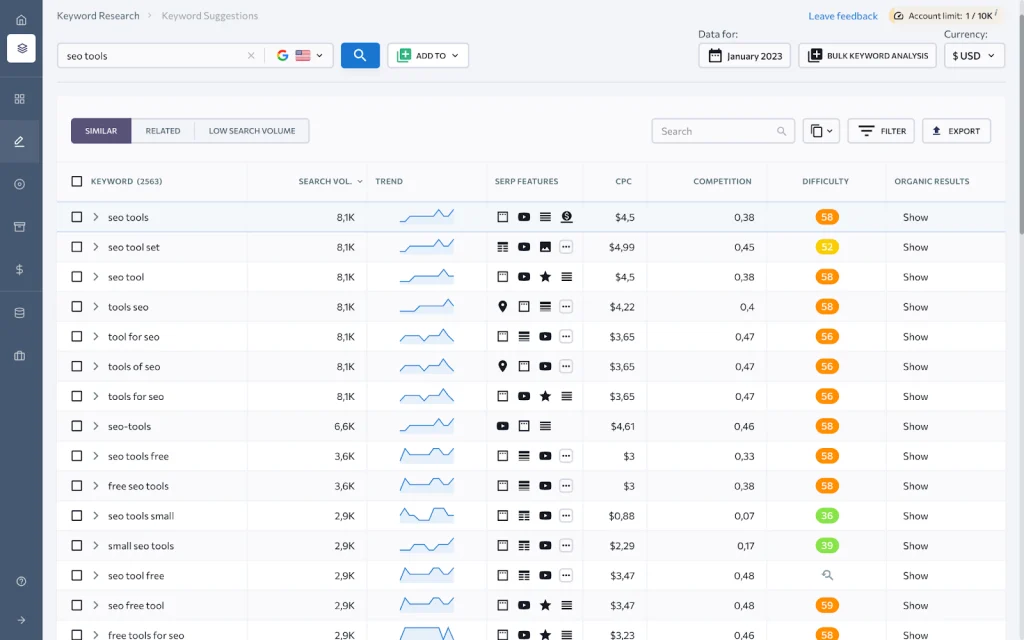 In this SEO tool review, it's worth adding that SE Ranking also boasts one of the best keyword rank tracking tools available on the market today as well as a vast database of domains, links and keywords. As a matter of fact, when we use the tool in our work and for testing, it often finds more data on domains, backlinks and keywords than other leading SEO platforms.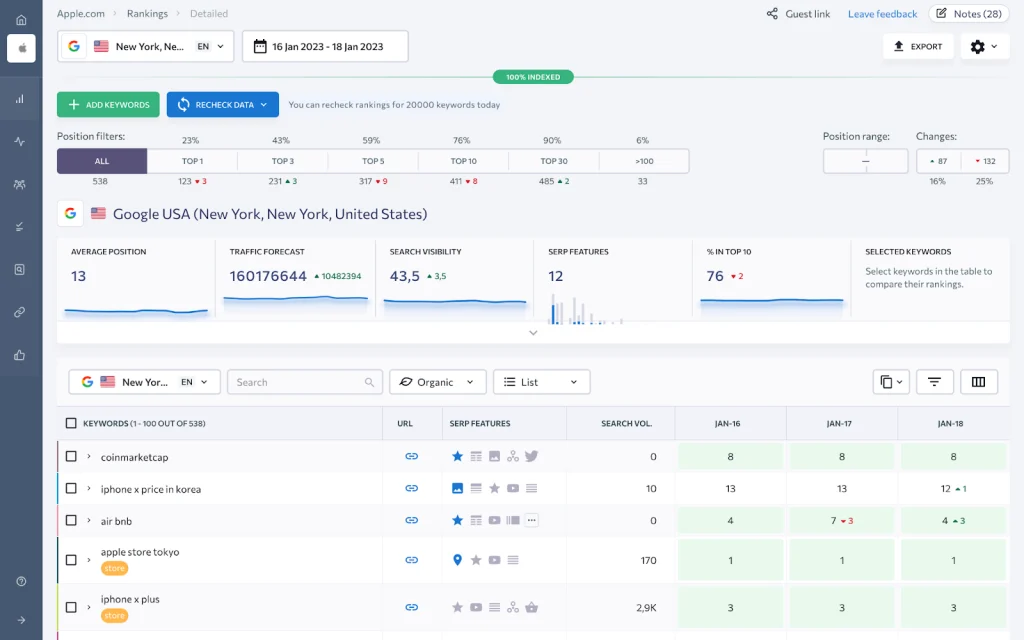 The bottom line is that SE Ranking helps you improve your sites' search visibility and regularly keep track of the progress. When compared to other SEO tools on the market, SE Ranking provides an unparalleled value/cost ratio, especially when you consider the quality of the data you get access to.
Be sure to take advantage of SE Ranking's free 14-day trial that provides access to most of the tools without requiring any credit card info. Just click on the button below:
Need to know how your SEO is doing? Google Analytics seems really intimidating at first because it allows users to see both the "forest" and the "trees." Don't get overwhelmed; just take it one metric at a time. Google Analytics is perfect for getting search insights and tracking your traffic. It's an
essential tool
for anyone running a website.
Find the speed, as well as the usability of your site from many devices. With Google PageSpeed Insights you simply input your URL, and it begins testing. Probably the best thing about this completely
free Google SEO tool
is that it looks at only two very specific metrics. First, it evaluates speed on both mobile and desktop devices. Then it looks at
website speed & performance
.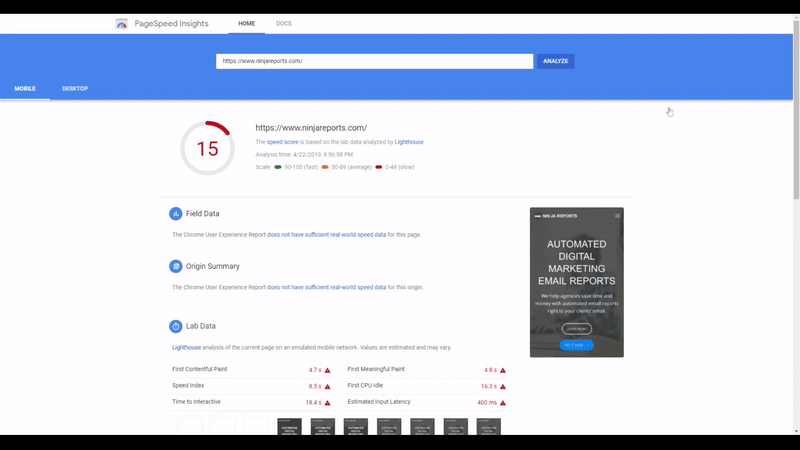 When using Google PageSpeed Insights, you'll see the loading time, performance, and grades on your site. You even get feedback on your font and tap maps that can help you reformat for improved speed or performance. Google Pagespeed Insights is yet another great free SEO tool by Google.
A completely free backlink checker that does what it says. Ahrefs has a wealth of SEO tools and among their best, is the backlink checker. You can grow your website's influence and research your competitors at the same time.

Ahrefs uses a web crawler to find your backlinks and then it provides you with detailed reports on how you can use this data. Ahrefs Backlink Checker has earned consistent recognition as the
best backlink checker
available, free or otherwise.
Moz is among the top names in SEO and content planning. Moz's free SEO tool isn't a ploy to get you into a paid subscription either. It's simply an amazing resource for your website.

If you're a brick and mortar business that is hoping to gain some traction online, you need this SEO tool. Moz Local Listing lets you see what your business looks like online. Not just the site but how the data shows up on sites like
Facebook
, Yelp and Googe. The results give you feedback on completeness of your site, inconsistencies and alert you of unnecessary duplicate information.
A favorite of content creators everywhere, Keywordtool.io has kept up with the times through the past few years. That means that it will reasonably stay reliable throughout the future. Bookmark this site and use it daily! Keywordtool.io helps with keyword ideas, filling in the gaps on complex subjects and general topics. You can input one word or a few words and then select your forum. Immediately it will generate hundreds of keywords.

What makes Keywordtool so invaluable is that it provides high-level information that you would otherwise have to pay for, such as search volume, CPC and of course, competition.
Google.com (Incognito)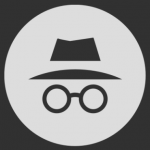 A well-known trick among the content creators and webmaster that have been around for a while to search your site. But how can you do that without all of your search history getting in the way? Don't worry. If you don't want Google to know it's your search, you can open an Incognito window. For accurate search results, as if you've never interacted with your site before, use Google in an Incognito window. To open an Incognito window, you'll need to update your Chrome settings. In the settings select the option for "New Incognito Window."
Google Trends
SEO research does go beyond common sense although at first, it seems like anyone could put a few words together. Google Trends can help people fill the SEO gap between what's trending, and what is generally good common sense. Typing in a simple phrase will pull up maps, and results for your topic.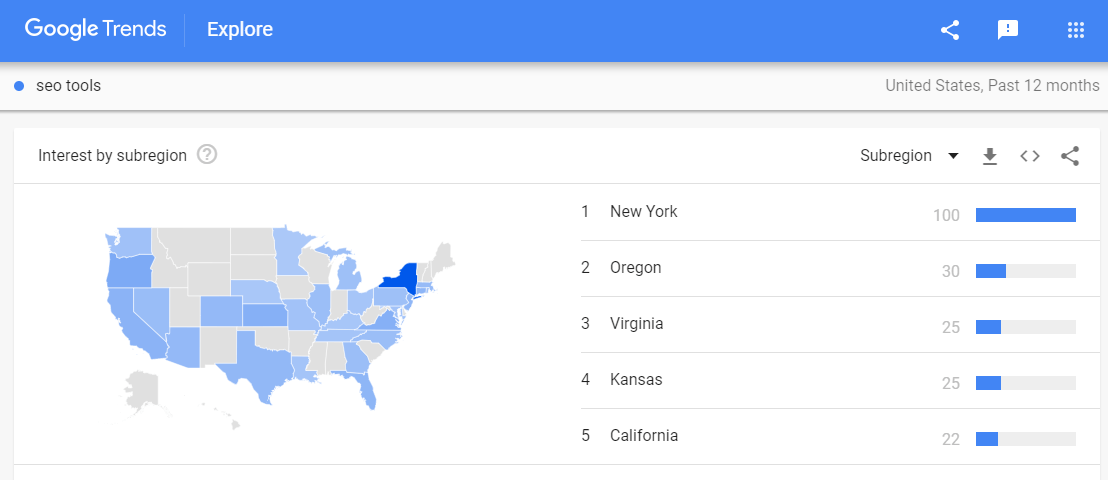 A quick search and you'll see the level of interest over the last 12 months, a map of the subregion's search results, and related topics. Many people focus on the related topics to get in with new readers.
Google Search Console and the Bing Webmaster Tools
The go-to SEO tools for alerts, error reports and general analysis. The
Google Search Console
or the Bing Webmaster Tools are useful as they show you bugs and indexing issues on your site. It lets you know what the two primary search options think your website.
Google Keyword Planner
You can use Google Keyword Planner for free, although at first, it seems like you have to pay for it. The thing is that Google Keyword Planner is an SEO tool in disguise. Initially, this is only part of Adwords, Google's Ad platform. When you sign up and create your account with the keyword planner, you can start to input the keywords you're already using. Then you'll have a list of those keywords with an analysis for each of them. You can see how the keywords do in pay-per-click ad campaigns and Google searches.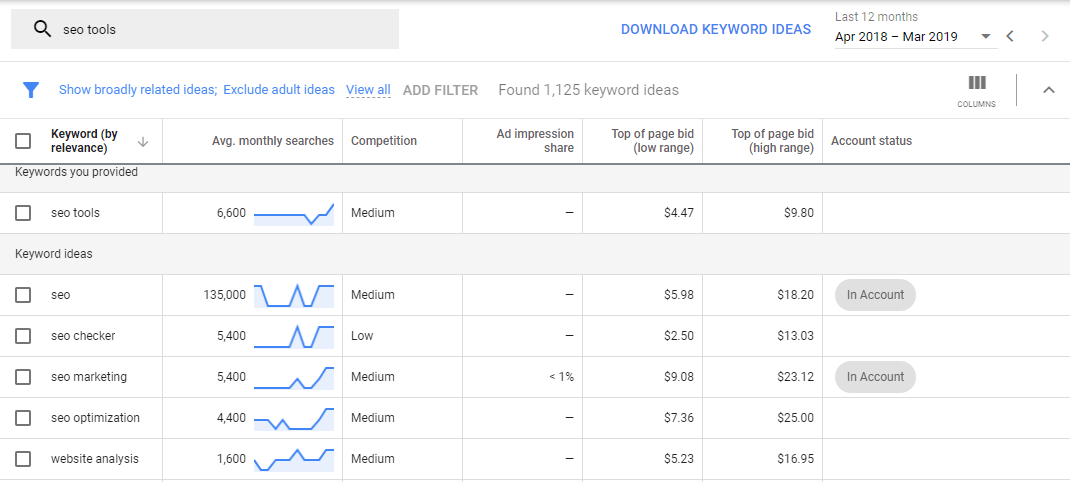 It's not excellent for finding new keywords, but it is essential for assigning the keywords you use a value.
Google's Structured Data Testing Tool
This SEO tool confuses a lot of people, not just those that are new to SEO or
Google tools
. When you start using the Google Structured Data Testing Tool, start slow. What this marketing tool does is it lets you ensure that spiders, or web crawlers, don't come across any problems in your code. When a spider comes across code problems the entire process stops, that means that it can be impossible for your site to show up on Google and you have no idea.

Although you won't use this free SEO tool daily, it is good to test your site every couple of weeks, especially as you add or move content around.
A useful toolbar. This is a free download that integrates seamlessly with both Firefox and Google Chrome.

Instantly see metrics on the root domain and the page. The toolbar displays Ahrefs Doman Rating, rank, backlinks, search traffic, ranking keywords, and the URL rating. For anyone who manages multiple sites, or actively researches their competitors, this toolbar can substantially impact how you run your site or business.
From SEOwebpageanalyzer.com you can easily use this
free seo audit tools
to start building your site. This tool takes a complete snapshot of a page, any page, and then starts looking at areas for improvement.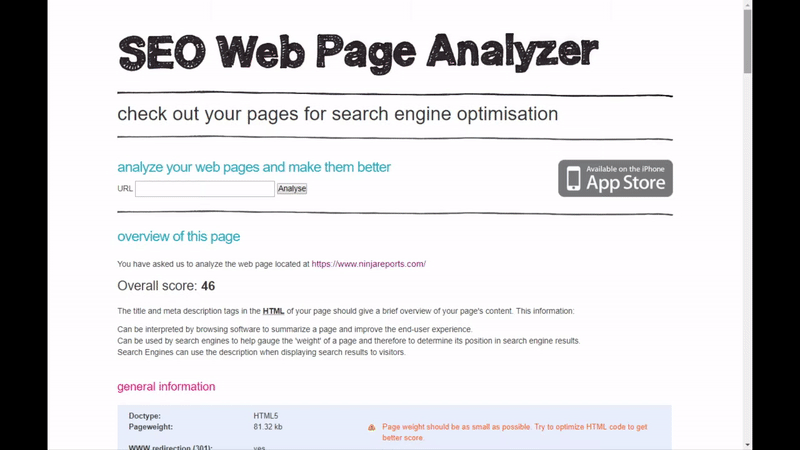 SEO Web Page Analyzer looks at the content, the structure, and the build quality of the page. Test your pages, or check out your competitor's pages to see how you fit in with the competition. You get a completely unbiased review of your site that pits it against rigorous SEO demands.
Answer the Public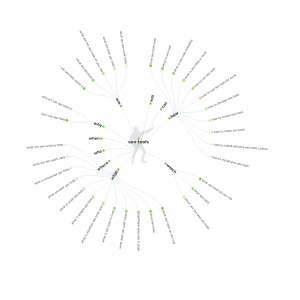 Create content around a specific keyword with Answer the Public. This free SEO tool can help you set up a content calendar, and plan out your blogs around the keywords that you use most often.
Answer the Public
starts by framing your content around the questions that your ideal readers are searching for online. It's content creation in reverse!
SERP Simulator
SERP Simulator is about as simple and free as an SEO tool can come. Test your pages by simply pasting in the URL and then click "Fetch." For a full report be sure to include the title, and meta description as well.

What this does is it gives you a preview of the snippet. Although this isn't a priority for many people, if you're serious about increasing traffic, it's the only way to pull readers off the search results page.
Beam Us Up

A site crawler that connects your site to the rest of the internet.
Beam Us Up
is a
site auditing and crawling tool
that discovers errors so you can correct them. As it crawls across the site, it goes through the site's structure, filters the data, and pulls errors. You can extract reports from this SEO tool in either a CSV, Excel report or even to your Google Drive.
Keyworddit
Although it's been under some scrutiny,
Keyworddit
is a free
keyword research tool
that pulls the keywords straight from Reddit. For many bloggers, this is a gold mine! Keyworddit is one of the best SEO tools available for finding alternative keywords and learning more about your reader's perspective. Reddit users are not shy when it comes to telling the internet what they think, and that is great for content creators!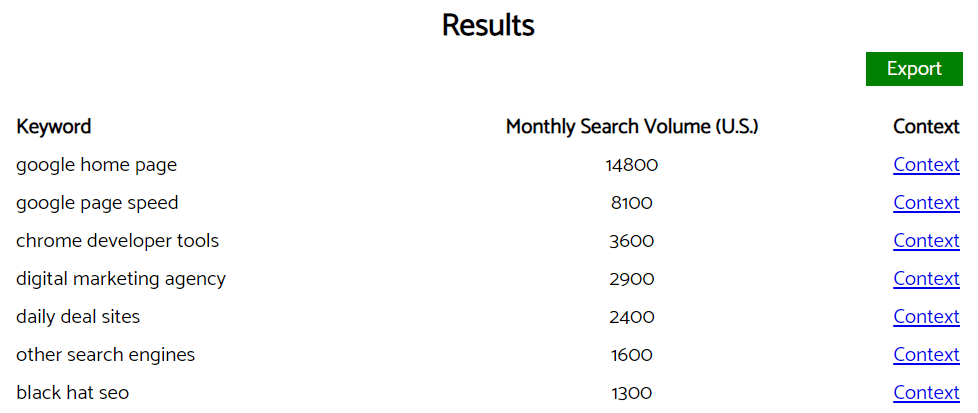 Learn what common complaints your potential readers have, and what questions they have so that you can provide the answers they need.
Schema Creator
The JSON-LD
Schema Generator from Hall Analysis
is the quick and dirty SEO tool for a schema that focuses on your needs. From the start, you select from a drop-down option whether you need a schema for a person, blog, or business.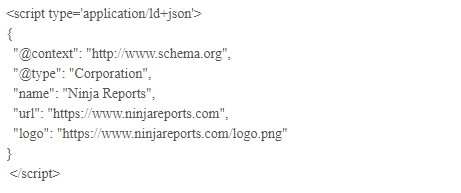 Then it provides you with a form to fill out and creates your Schema. It's simple, and it can save someone new to the process hours in research.
SERP Robot
This SEO tool is a free Google SERP checker that helps people understand their Google page ranking. Where your site ranks isn't a number that carries any value if you don't know why it's ranking so low or high.

When you're ranking high, you want to make sure that it's not just a fluke. When you're ranking low, you want to know what you're doing wrong.
SERP Robot
will give you a free SERP check with an explanation.
Browseo
A web app that helps you see your website without any other distractions.
Browseo
comes with a distinct advantage though of being able to highlight all relevant SEO parts of your page. So, if you see a glaringly empty window, you can tell that you lack in your SEO in that section. It tests for high-impact SEO factors such as the headings,
internal links
, URL redirects, and server response codes.
Robots.txt Generator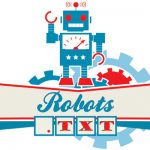 A quick lesson, Robots.txt refers to a file in your home directory, and it's what spiders or crawlers look at first. This file tells them what they can and cannot see.
Robots.txt Generator
is free to use utility software that helps website owners govern their SEO and protect themselves from SPAM-bots.
Copyscape
If you've heard of or used,
Copyscape
before then, you might be wondering what it's doing on this list. Well, one of the most detrimental things you can do to your site's SEO is to fall pretty to plagiarism.

Many site owners hire writers, or take a spin on content that they know is high-quality, and post it on their site. Google, Bing and every other search engine out there frowns on this practice. The penalty is a harsh impact on your SEO.
MergeWords
Use it for naming your domain, building links, or finding new SEO keywords. Use
Mergewords
to find a ton of different options and gain new insight into the wide variety of words at your disposal.

Mergewords is an up and coming tool. People love how simple the design is, and that it works without restriction. The SEO tool is free, with no signup, email, or other commitment.
Chris Ainsworth's SERP Extraction Bookmarklet

Do you want the in-depth data that would take hours to put together? Well with
Chris Ainsworth's SERP Extraction Bookmarklet
you can pull information from the Google Search Console, for many other sites to have a quick report with only the data you need. With this report you don't need to spend hours extracting URLs, sorting through various trends or filters. It's straight to the point and free, although you need a little bit of technical know-how to get set up.
Keep-alive Validation SEO Tool
Keep Alive Validation
SEO Tool looks at a lesser thought of aspect of SEO, the persistent connection. Essentially Keep Alive is constantly checking that the site has a good connection between the client and the server allowing files to transfer.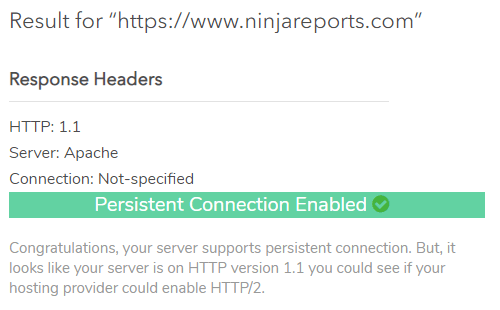 What does this impact? Your page speed! Although Keep-Alive might not seem like the most important SEO tool at first, it can help you manage and solve many speed problems.
Chrome DevTools
Edit pages without all the backtracking through your dashboard.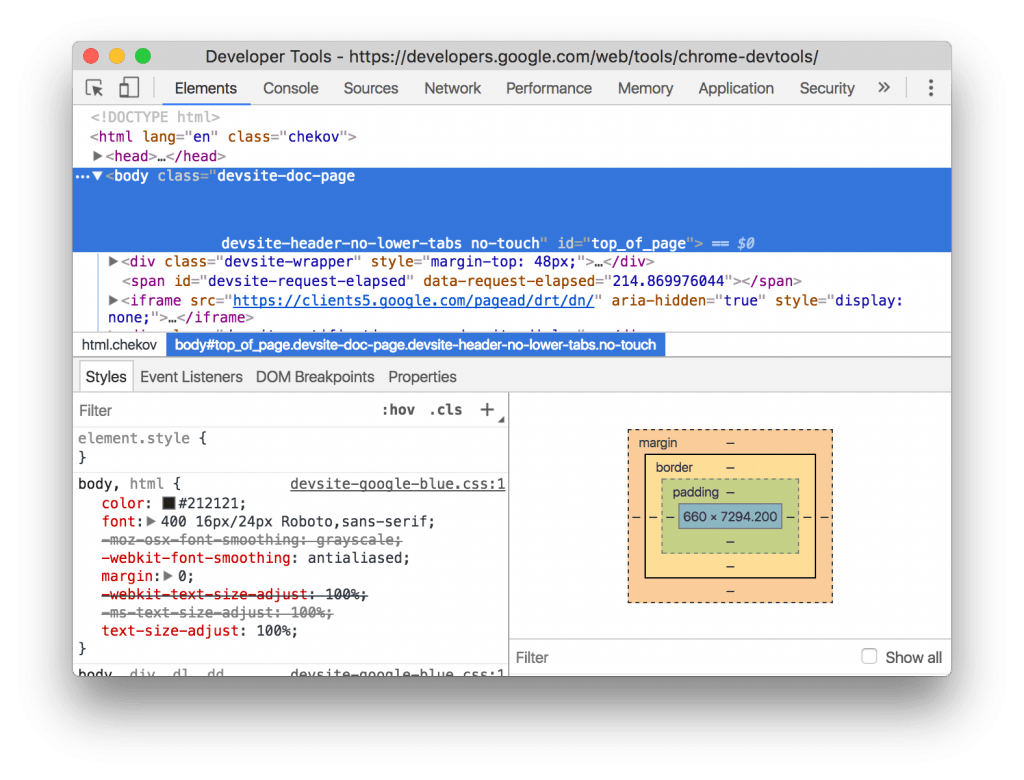 With
Chrome DevTools
you have your developers tools available anywhere in Chrome. You can edit pages for SEO quickly and build up your website with a better understanding of what it looks like on Google.
GTMetrix
Speed plays a huge factor in page rank, and although many people forget about everything except keywords, optimization of a page relies on a decent speed.

Unfortunately, many speed tests don't provide an analysis.
GTMetrix
will test any URL for free, and provide an analysis of why it's running at that speed it is so you can make necessary changes.
Wondersear.ch
Keywords seem to be all about semantics right? The difference between using a singular or plural form of a single word can wreak havoc on your SEO.
Wondersearch
comes in to solve that problem.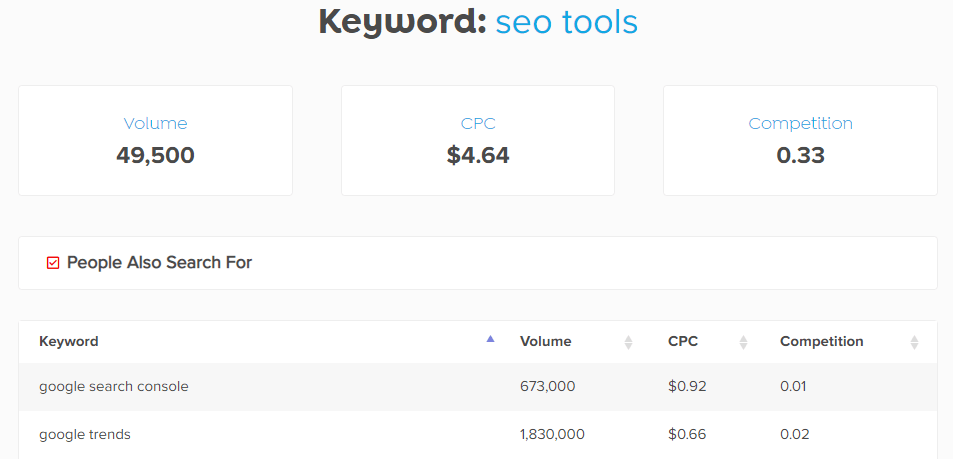 Search for new keywords by using one or two underperforming words that you've regularly been using. Then get a massive list of semantically related keywords.
Keywords Everywhere

Keywords Everywhere
want to make keyword research free and easy, a big task, but they're making good progress. Keywords Everywhere help you find new keywords, assess how they do in Google searches, plan them out, and see aspects such as competition and cost per click. The best thing about Keywords Everywhere is that it's a browser extension so you can use it anywhere.
SEO Hero
A software solution for SEO that goes above and beyond
generating keywords? That is exactly what SEO Hero is. This software helps anyone strategically plan their content, use SEO keywords, and understand why they will impact your site.

SEO Hero is a learning experience more than anything else and a must-use SEO tool for anyone new to SEO.
Portents SERP Preview Tool
Google's SEO tools are not always best, and many people swear that is a better preview tool than anything that Google has right now.

Portents SERP Preview Tool
looks at character lengths for Google, and it assesses the content's likelihood of appearing as a snippet in Google's Answers. You can see your preview exactly as it will appear on a google search page.
Where Goes?

The Internet is a wide, wide, world and it's so easy for new sites to be completely lost. If you put up a site recently and noticed that it'd had little views, then your problem lies in SEO. First, you need to troubleshoot your links, improve your competitive intelligence and find the source of 3rd party or online ads that might be killing your site. To do all of this all you have to do is search your URL in
Where Goes?
.
Whitespark's Google Business Review Link Generator
A free to use SEO tool that helps small and medium, brick-and-mortar businesses understand how they fare on Google's Reviews. Business owners are learning that people go to Google to find directions and decide if they're the business they want to work with, and of course, Google relies on SEO.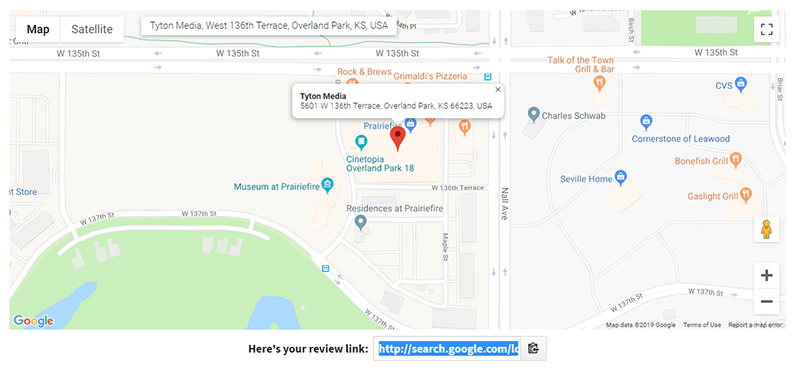 Find out now with
Whitespark's Google Business Review Link Generator
how your business does when you search for Google listings with your keywords.
Responsive Design Checker
Design and SEO are blending more every day. To find out how responsive your site is, search your site in the
Responsive Design Checker
. Enter your URL, and you'll have a full report, for free, showing how your site does on differently sized screens, resolutions and how it scales. Mobile-friendliness is a huge factor in Google SEO.
Chrome's Check My Links
An easy to use link-checker extension for chrome that crawls through your webpages.
Check My Links
finds the broken links on your site and alerts you so that you can correct them.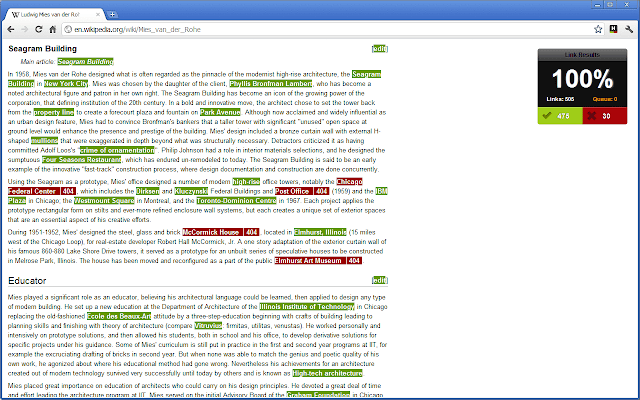 The best thing about this SEO tool, besides that it's free, is that you can use it while you're doing other things on your site.
Website.Grader.com For anyone hoping to break into the authority level of content creation, you need to know how your site ranks. The best way to do that is with Website.Grader which allows you to test your site, but only after you sign up.
Website.Grader
comes from HubSpot and uses all of Google's SEO metrics when considering the strength of a site.
Screaming Frog's SEO Spider

Redirection, crawling, and link building is all vital parts of SEO. When you look past keyword use, you want to assess how Google, Bing, and Amazon can navigate your site. Use
Screaming Frog's SEO Spider
to help the major search engines crawl through your site. Don't miss out on the critical SEO tool.
Upcity SEO Report Card
A myriad of invaluable SEO tools,
Upcity SEO Report Card
is worth anyone's time. If you're planning on creating a site, currently running one or just want to get more traffic to your blog, you can use this app for researching keywords and more.
Neil Patel's SEO Analyzer
A simple and straightforward
report for the SEO
on any given page. Simply put in the URL for the page you want to test and you'll get feedback on aspects like the SEO keyword use, quality of the content and the page speed. Best of all, it's free.
Freemium SEO Tools
WordTracker
You couldn't get more direct than
WordTracker
. Although it doesn't have all the hype around it that Moz or Google does, WordTracker is an excellent place for those new to SEO. From the start, this
free keyword research tool
is simple and immediately effective. You can easily filter your search results, find keywords for specific pages on your site, not just blogs and save your keywords list.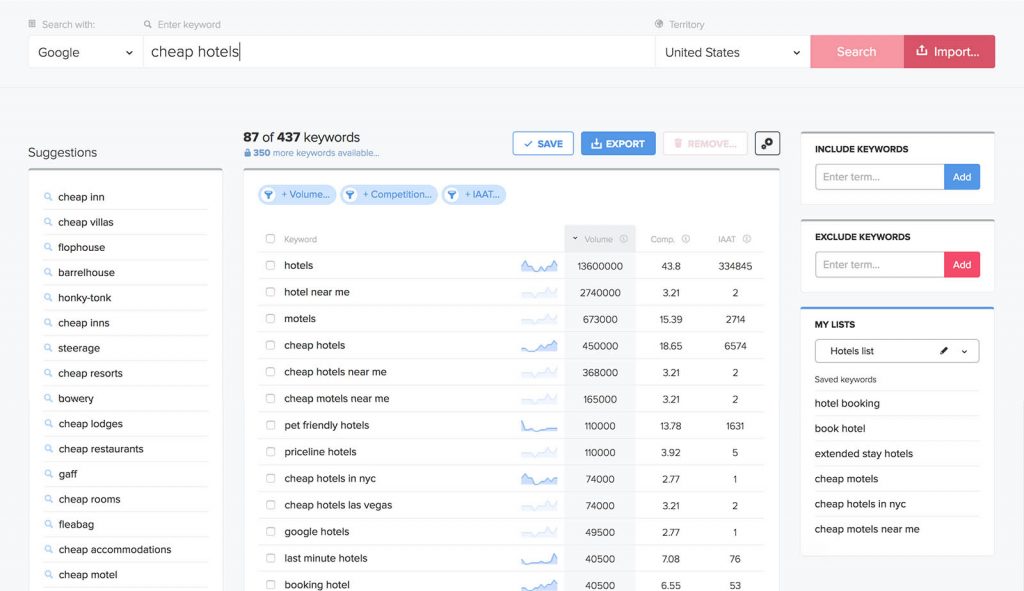 WordTracker is a SEO tool that all new bloggers or content creators should bookmark for daily use.
SEO Site Checkup
Do you want someone just to tell you what's wrong with your site? Well,
SEO Site Checkup
is aiming to do exactly that. It's number one goal is to identify your SEO issues and give you a full
SEO report
.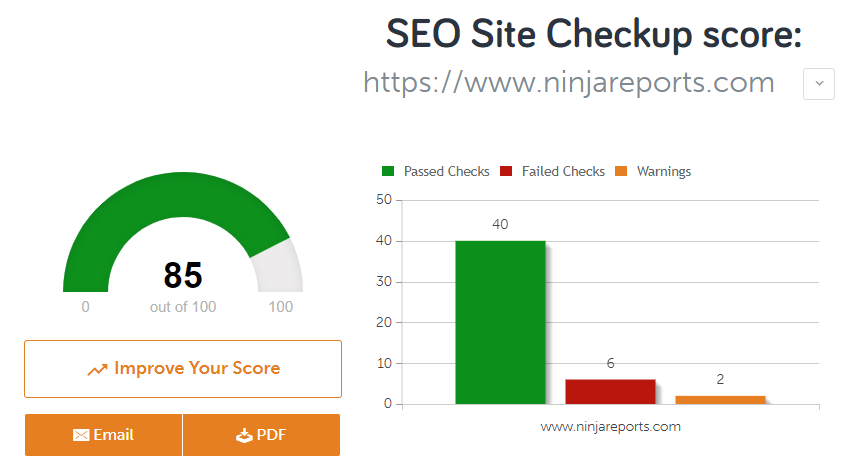 With the paid service you get full-time professional, SEO monitoring which can be a gamechanger.
Moz Link Explorer
A full overview, for free! You can take an in-depth look at your pages and links with the
Moz Link Explorer
. You can find the links that are coming back to you, and which ones have the most impact.

Moz Link Explorer is a great SEO tool for anyone looking to drive up their influence, and improve their authority through SEO.
Hunter.io
A webmaster tool for connection Hunter.io has the unique opportunity to build high-quality backlinks when it comes to SEO. Ideally, you want backlinks that connect your site to high-authority people in the industry, and Hunter.io files reports that provide exactly that!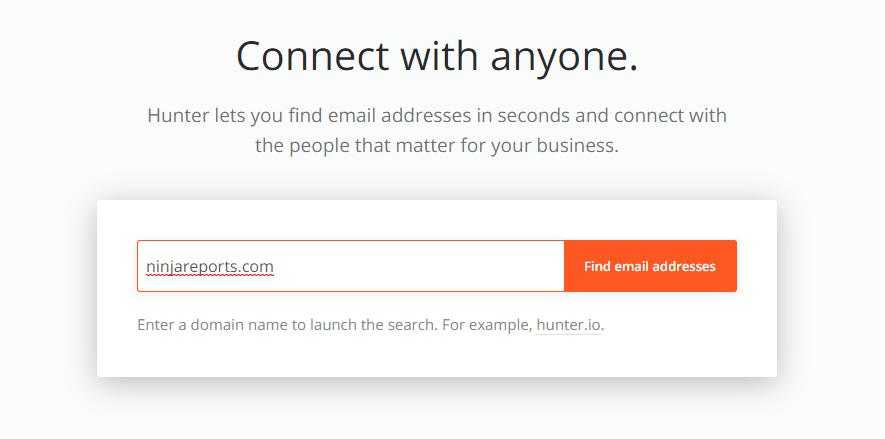 XML Sitemaps

So you can use XML Sitemaps for free for up to 500 pages, but after that, you'll need a paid subscription.
XML Sitemaps
creates sitemaps that help crawlers or spiders from search engines find and navigate your site. As an SEO tool, this is extremely helpful as you can map out how a keyword from one page helps the spider crawl to the next.
HEADMasterSEO
A free download that is available for Windows and Mac users, using
HEADMasterSEO
is as easy as clicking a button. Of course, if you're working in a super huge volume where you're loading more than 500 URLs, then you'll need to opt for the paid version.

This SEO tool will help you check URLs in bulk, and lets you review primary SEO aspects such as status codes and headers quickly.
LinkMiner
A great way to identify SEO opportunities in your link building,
LinkMiner
is a free to use, Google Chrome Extension. What's better than a good SEO tool? An SEO tool that requires virtually no work.

You can check your webpages for broken links, correct them, and even export the links from one page to another.
SimilarWeb
SimilarWeb
is trying to hone the efforts of SEO onto improved marketing and decision making. Those are big goals for a free tool, but they're hoping to get something from you when it comes to data.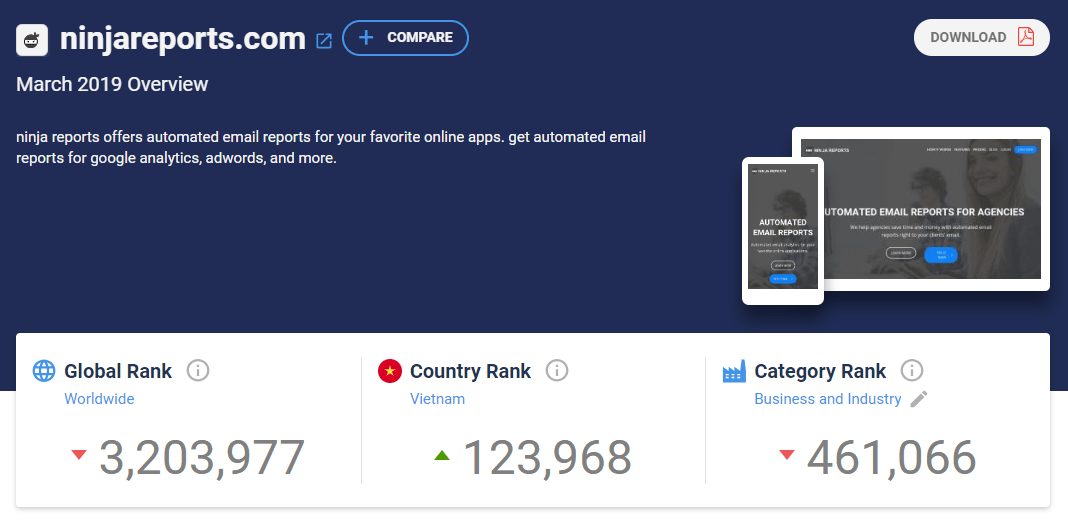 SimilarWeb can help you research your market, your competitors, and analyze how your SEO impacts your customer's journey.
Yoast SEO
A never-failed plugin for WordPress users,
Yoast SEO
tests your posts and pages before you publish them. It checks for SEO basics such as keyword frequency, but then it helps you get to the next level. Yoast will give you specific instructions, such as, including the primary keyword in the meta description and slug, to gain better ranks. Yoast SEO initially is free, but that's only checking for one keyword at a time.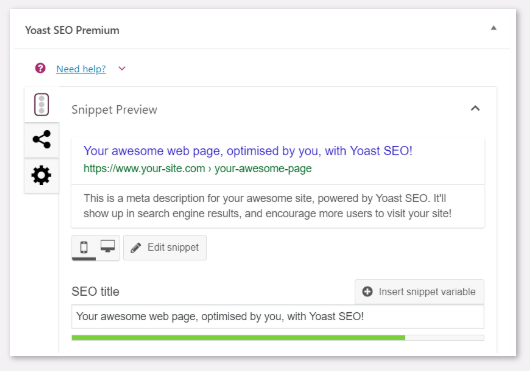 To check for multiple keywords at once, you'll need to upgrade from free to premium.
Paid SEO Tools
Ahrefs
If you want to talk about one of the best tools for SEO out there, look no further than Ahrefs.
Ahrefs
is an SEO suite that has a number of very powerful
tools for SEO agencies
, freelancers and marketers.

Look up content ideas, keyword search volume, CPC data and so much more. If you are a top SEO, you have to have Ahrefs in your tools arsenal.
SEO PowerSuite

The logo might look familiar but don't be confused; this is not Microsoft Office!
The SEO PowerSuite
uses many SEO tools assembled in a kit to help anyone using SEO. With the SEO tools in this kit, you can plan an SEO marketing campaign, do backlink research, audit your website, perfect your link building. The best thing though is the user interface. It's incredibly easy to use even for beginners!
SEOmoz PRO
MOZ's SEO software is a tool that gives the user site crawls, performance insights, and keyword recommendations.
For any content manager, webmaster, or site curator,
SEO Moz Pro
is a must-have SEO tool. It not uncommon for many to have multiple tools in place of this one, but the price of the subscription is well worth the investment.
Raven Tools
Another SEO tool kit that uses audit's but Raven takes a different approach to SEO.
Raven
uses long-term tracking to help you understand your progress.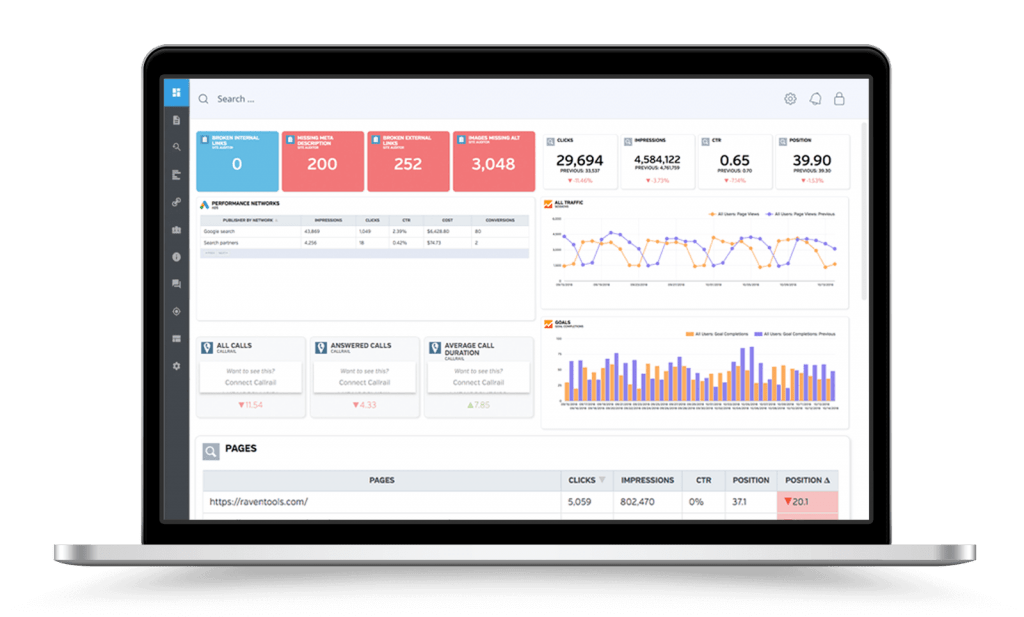 Once you start using Raven, you'll begin to build data about your site, namely changes in ranking. This tool is a great way to see how your SEO usage impacts your page ranking, views and more.
SEM Rush
An all-around SEO tool that helps you analyze your rankings, SEO keyword use and more. You can use SEMrush temporarily for free for SEO keyword use and a few other functions, but all the good stuff requires a subscription.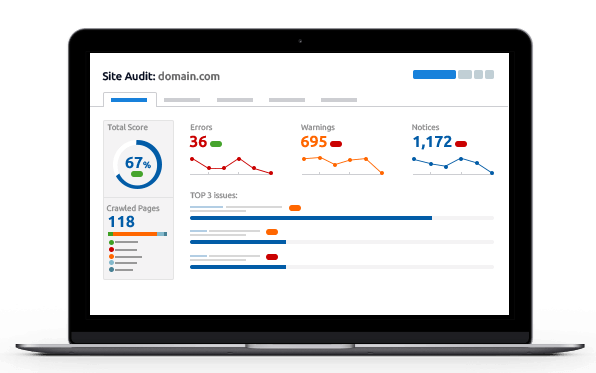 SEMrush
has tools that integrate right into Google Docs so you can test SEO, links and more right from the document you're working on.
QuickSprout
A go-to SEO tool for anyone looking to grow their business.
QuickSprout
aims to help you increase your organic traffic in the right way. They don't promise any unreasonable increase in visitors, clicks, or conversions. Instead, they want to help connect your business with your ideal customer by using strategic SEO methods.
WooRank
An instant SEO audit tool is a dream come true for content creators. No more trying to count through how many times a keyword appears — no more hoping that everything will look fine. WooRank analyzes your site, and gives you an in-depth review including your ranking, visibility, missed SEO opportunities, and more.
WooRank
does have a 14-day free trial period so you can give it a go before committing.
Deepcrawl
Deepcrawl
finds primary issues with the site's map or SEO and gives you a detailed report.

It can help you learn to manage your site's map and SEO yourself or save you a ton in having someone else do this for you, and all you do is provide a solutions specialist with your
SEO report tools
.
Spider from NetPeak Software
Netpeak Spider
is a SEO tool that you use from your desktop. It helps with all the crawling aspects that come with running a website.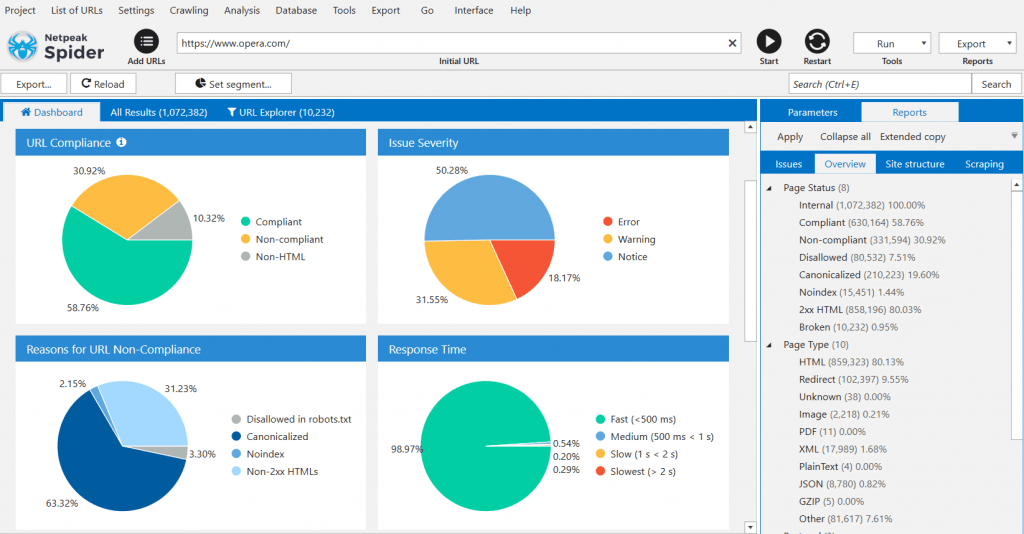 Essentially it does the crawling so that a search engine doesn't have to.
KWFinder
Do you need a long-tail keyword? Do you want a low-level competition?
KWFinder
is the solution to both problems. It's an excellent SEO tool for writers that do their SEO research for clients and for agencies that offer SEO guidance.

You can easily find the best keywords for your content, run reports, assess your backlinks and even your SERP.
Conclusion
Finding the best SEO tools online will help you strengthen your strategy, bringing valuable insights on the performance of your website and the sites of your competitors.
When choosing SEO tools, there are many points worth considering. First, try defining the goals of your project for the next month, 6 months, and one year. Based on those goals, you will have a better understanding of which topic you may need the most help with. That way, you can find the best SEO tools that fully correspond to your needs.
Besides, do not forget to consider how much time you can save by automating certain tasks and whether you should invest your money in purchasing tools that can help you with that. For some purposes, free plans may be enough.
One of the solutions is to find a complex SEO tool that will cover most of your SEO professional needs, including keywords research, link building, and competitive analysis.
Based on research, SE Ranking offers one of the most comprehensive functionalities for various SEO purposes. While it's considered to be one of the best paid SEO tools, you can benefit from the 2-week free trial and feel like an SEO guru, using all the advanced features.
Whether you choose free or paid tools, make sure they correspond to your SEO needs — that way, your strategy will become stronger.