[toc]
Running a PPC agency is a full-time job. Supporting clients, onboarding, optimization… it all takes time and effort to do it correctly.
But, if you are a savvy PPC agency owner or manager, then you use the latest tools to make your life a lot easier. If not, we got you covered in this article where we are going to show you some really useful tools for PPC agencies.
From keyword research tools to reporting tools, we are going to show you all of the have-to-have online tools to manage your PPC agency more efficiently:
Keyword Research Tools
SE Ranking
SE Ranking Website Competitor Analysis will help you find out not only your competitors and essential data about them but also the secrets of their PPC campaigns.
It's very important to choose the right keywords for your campaign. So, whenever you're in doubt head over to the tool and find out what your competition is and how they promote. Especially if you need the paid ads data.
The tool allows you to see the total paid traffic of the chosen competitor, its estimated cost, and even the keywords the website used to gain results. Based on this data, you can choose more suitable keywords for your campaigns or target the same ones but better.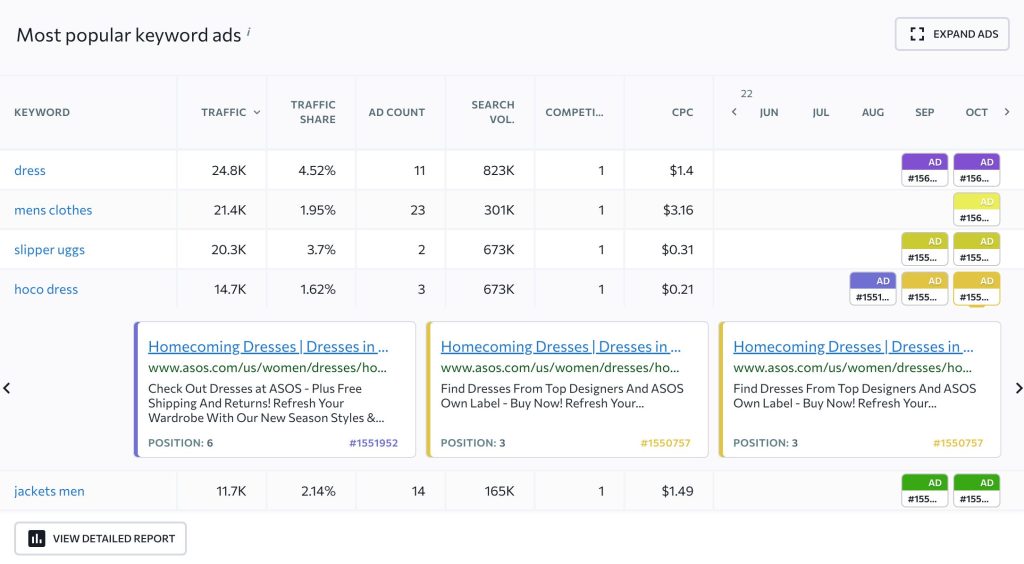 By checking the monthly ad history, you can follow the dynamics of your rival. This shows the big picture and allows you to choose queries that are stable and use them for long-lasting campaigns or pick up trendy ones for short-term ads.
As to the final choice of queries, you can see not only what your competition used but also detailed data such as position, search volume, difficulty, ad count, and more. Filter, expand, and research ads to make yours better!
Get a Free Trial
Ahrefs
Although Ahrefs is for SEO agencies, they do have a good amount of data for PPC agencies.
You can see what keywords others are bidding on as well as CPC rates, Ads and search volume. Simply head to the Keywords Explorer, type in any keyword and you will instantly see a treasure trove of PPC data.
We see that 'ppc tools' gets around 200 searches a month and will cost about $8 per click to advertise for that keyword.  Wow, Expensive!

But that's not it! You can also do competitor ad spying if you know your competitors URL.
Simply go to the Site Explorer and enter in their URL. In the left column, there is a Paid search section where you can see PPC Keywords, Ads and top landing pages for that site.
Check out which keywords are giving them the most traffic, how much they are paying for them and even the ad text they are using.

To see the ad they are using for each keyword just hover over the ad label and you can see exactly what words they are using.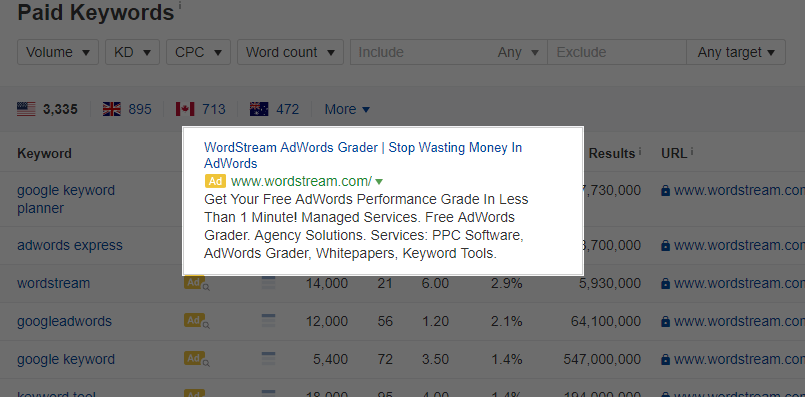 What an amazing tool for any PPC agency looking to optimize their client's google ads.
SpyFu
If you know who your competitors are and you want to check out what their paid and organic keywords are, you can use SpyFu.
Just enter in your competitors URL and you can see a ton of information about their website.

View how many keywords they are ranked for, what their estimated monthly AdWords budget is and a whole lot more.
You are able to make 1 free report each day, but if you choose to upgrade to a paid account, you can get even more valuable data about your competition.
SEMrush
Complete digital marketing suite that contains tools for many professional services. Services include search engine optimization (SEO), advertising for pay per click, and analysis of various marketing aspects.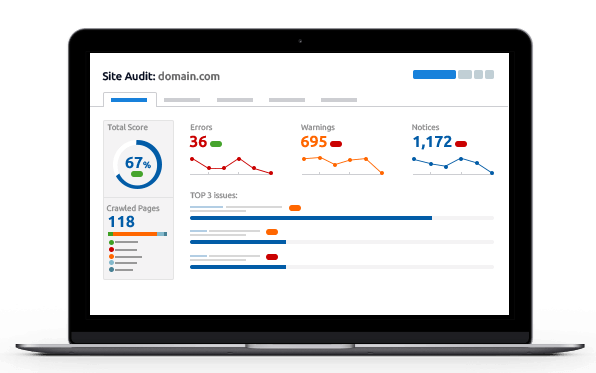 The system provides analytics reports to give you insight into the strategies being employed by competitors when it comes to advertising, building links and both paid and organic searches.
KeywordTool.io
This tool for researching keywords focuses on marketplaces. This is an alternative to the search tools from Google which will help you with hash-tag research for Instagram, Bing, Google, and Youtube also the app store from Apple and Amazon or eBay.

There are many useful features with this keyword research tool that will give you additional data including:
Keywords Everywhere

This is a free add-on for Firefox and Chrome that will provide you with some benefits including the data of keyword competition, cost per click and search volume each month.
Keywords can be copied from Excel and downloaded as various file formats. You can click on words from any website and get the data associated with the keywords.
Moz Keyword Explorer
The Moz Kewyord Explorer allows you to discover and prioritize the keywords that are best to use by entering either a keyword or URL. Creating an account with Moz gives you access to this tool as well as other free tools for SEO. This tool gives you the ability to predict the keywords search volume as well and save lists of keywords that it generates. You also gain the ability to use keyword planning with a scoring system.
Data can be exported for the analysis and suggestions of keywords and lists can be created in various forms of documents.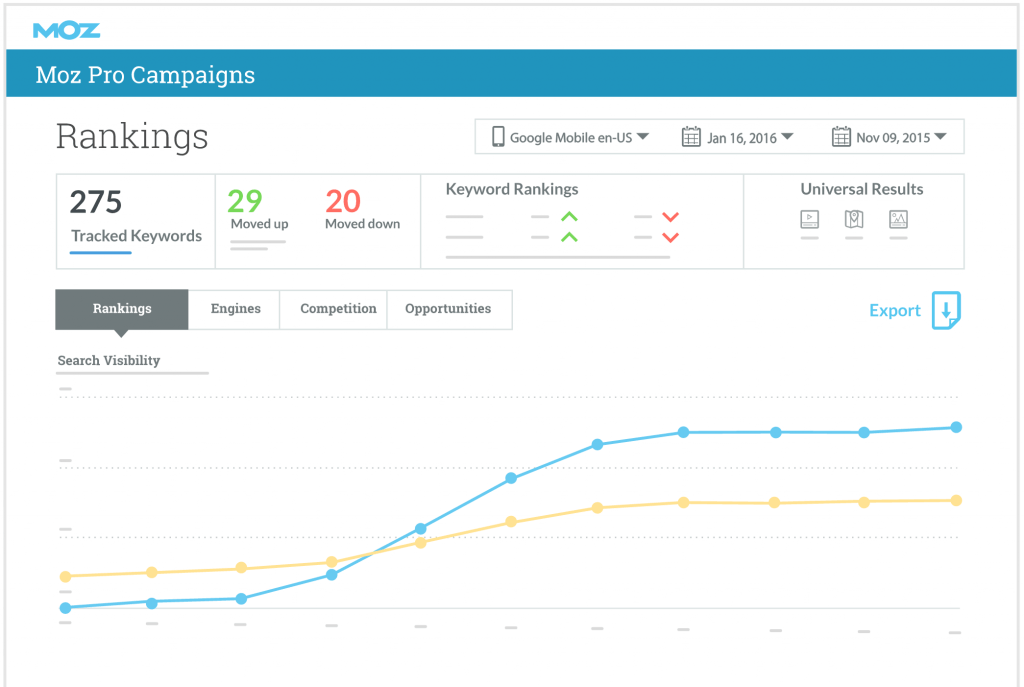 Questions can be used to find keyword relevance of long keywords. You can find topics are broadly related using the Moz Keyword Explorer. This tool will assist you in improving international strategies for SEO.
KWFinder
This is a research tool for keywords that give you an accurate difficulty score making it easier to determine profitable keywords.

You will have an advantage over your competitors by finding long tail keywords that have a low difficulty of SEO. Variant keywords search volume is found so that the potential for SEO is identified.
Google Adwords Keyword Planner
Google's Keyword Planner is a free tool you can use.to get a general idea of keyword competition and CPC pricing.
The Keyword Planner from Google Adwords allows you to find new ideas for keywords that are relevant to your online presence. This tool shows the historical statistics for the keywords search volume to help decide if you want to use them in campaigns. You can use to tool to find new keywords for your business with the many features.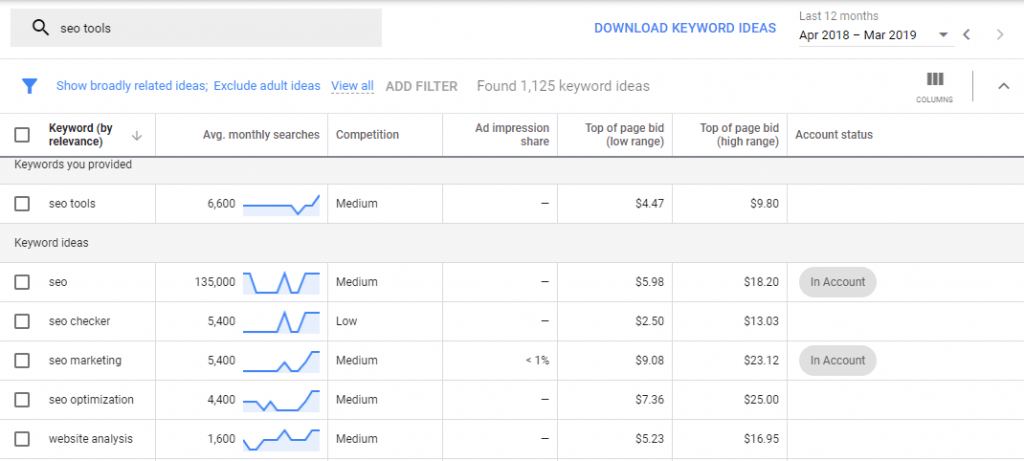 Trending keywords for Google Search or a seasonal campaign requires attention to the calendar. Using the feature for date ranges lets you adjust the dates to see the volume for specific time frames and suggests keywords that are relevant at specific times of the year. Knowing seasonal trends will assist you in finding what you the months when keywords have the highest popularity and you can forecast traffic to websites. You can also get the trends for mobile devices, browsers, tablets, and locations.

Call Tracking Tools
Software for call tracking can give businesses a complete and accurate picture of marketing performance from keywords, channels and specific phone campaigns.
Call Rail
The Call Rail tracking software reveals which keyword searches, websites, and campaigns are leading phone conversations. Keyword level call tracking is an advanced feature that gives visitors to your website a phone number during visits to your site after finding it from a search. They will be the only one who can see the number during the visit. You will know the keywords used, and the online activity during the visit to the sight when they call. Numbers are freed up to be assigned to someone else when the visitor leaves the site.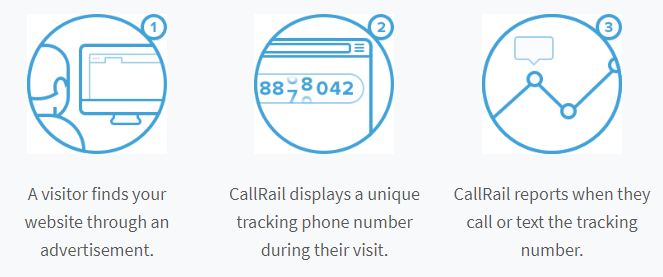 Call Rail allows for a determination to be made between visitors that came from pay per click sources and traffic that came organically. There is no need to have a number for every keyword because only active visitors are assigned numbers.
Easy Call Tracker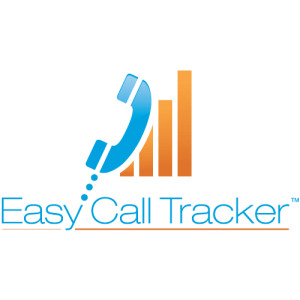 The Easy CAll Tracker app provides you with phone numbers that will be forwarded to the main line.
The number is displayed automatically for the sources of traffic that you are measuring. You decide how much detail you want. Here are all of the features with Easy Call Tracker.
Call tracking online: calls are measured from the sources you determine. Chose from SEO, PPC, emails, banner ads, direct and referrals.
Call tracking offline: calls from billboards, brochures, commercials and direct mail can also be measured.
Keyword level call tracking: dynamic phone number insertion
A/B Testing: the rates of call conversion can be compared for different landing pages
Integration with Google Analytics: View data for calls in real time with dashboards and GA reports
Call Data Filtering: calls lasting longer than a specific amount of time are the only ones counted as leads
Record: Calls can be recorded to use for both training and quality control purposes.
Setup is Instant: phone numbers for tracking can be configured, added or removed in minutes.
Number Options: international, toll-free or local
Invoca
Cloud-based software for call tracking that uses artificial and machine intelligence, Invoca is a great tool for agencies to track calls.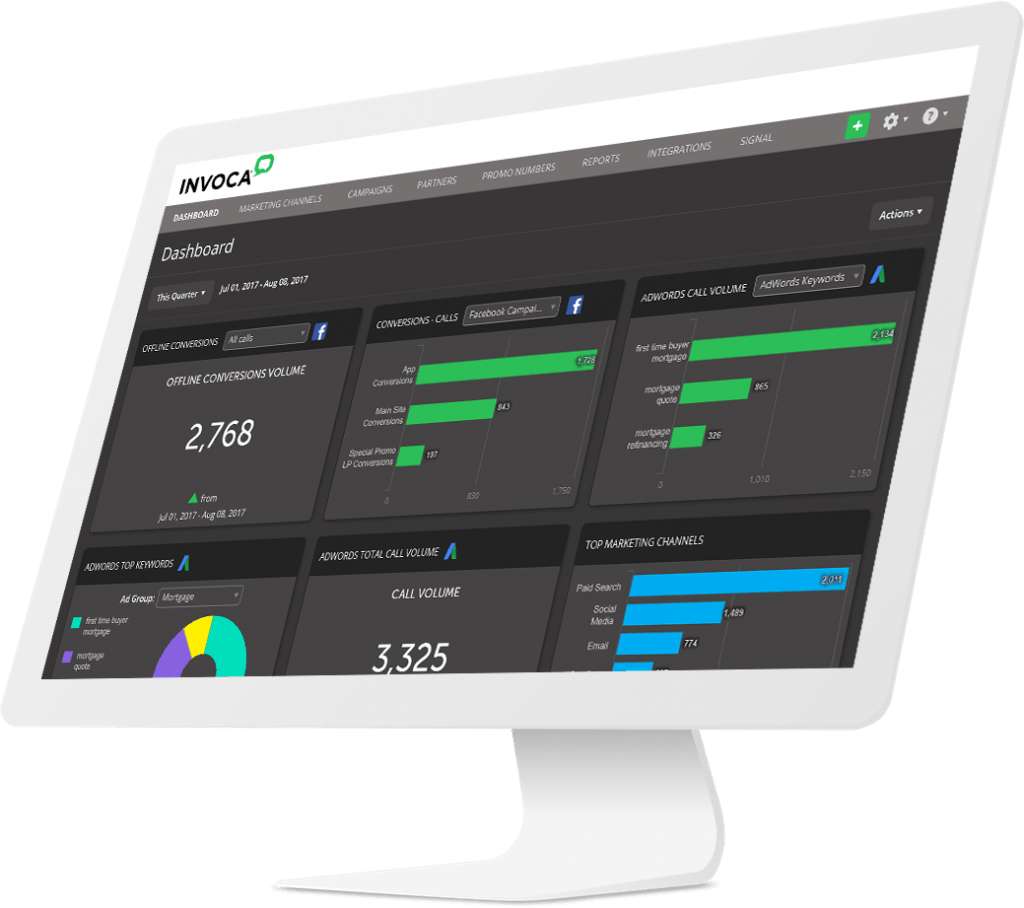 Call insights are delivered to marketing agents in real time giving them the ability to create caller profiles and determine the amount of intent to buy. A complete view of customers is gotten when online analytics are combined with phone data to give them a personalized experience while they buy.
Bizible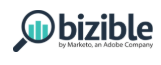 Bizible software aids in marketing decisions by unifying ad and behavioral data with the outcomes of sales and machine learning.
All marketing channels are measured accurately from start to finish. Marketing teams are able to analyze a number of data from revenue to allow for implementing methods to improve overall performance.
Aircall
Aircall is a call center in an app. The virtual center allows you to have all the numbers and users in a single place even they are located in different parts of the world. Businesses have the ability to create greetings and allow them to let customers know when they are out of the office.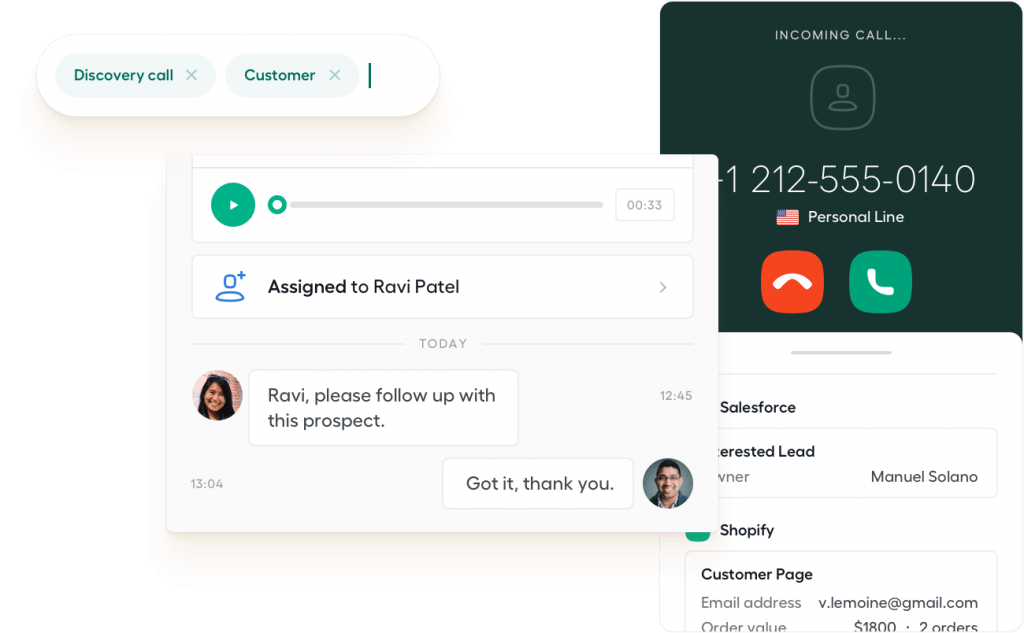 The app gives you the ability to determine when numbers can receive calls by setting specific hours for inbound calls, and any number can be called.
Twilio Call Tracking
The Twilio call tracking tool offers continuous availability by being cloud-based. The API is available at all times and upgraded constantly. The tool will scale itself automatically to meet the needs of businesses.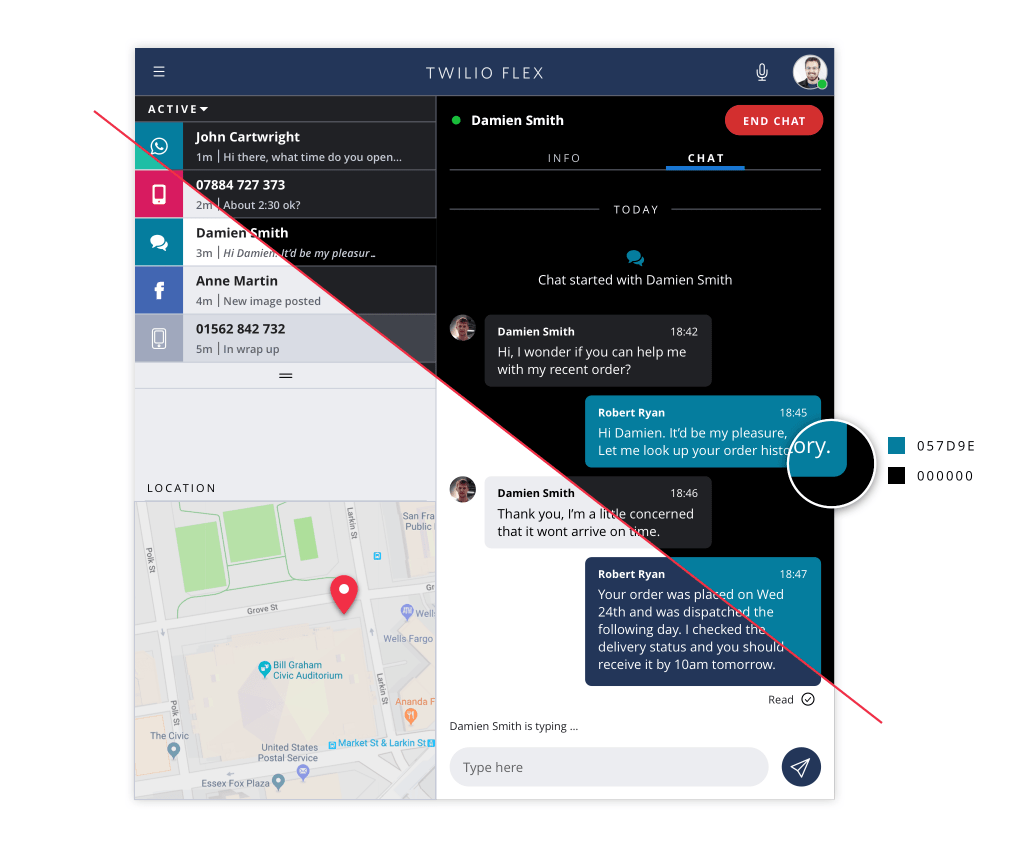 You get the capability to use text to speech and all communications help the network fine-tune itself.

Ad Management Tools
These are tools that make managing your ads more effective to ensure maximum results from campaigns.
Wordstream
The Wordstream tool is for the management of PPC bids that are part of the process of Adwords. There is a built-in optimizer for keyword bids and other tools to help manage and optimize created PPC campaigns. The advisor software from Wordstream gives you built-in options for tools to manage PPC bids.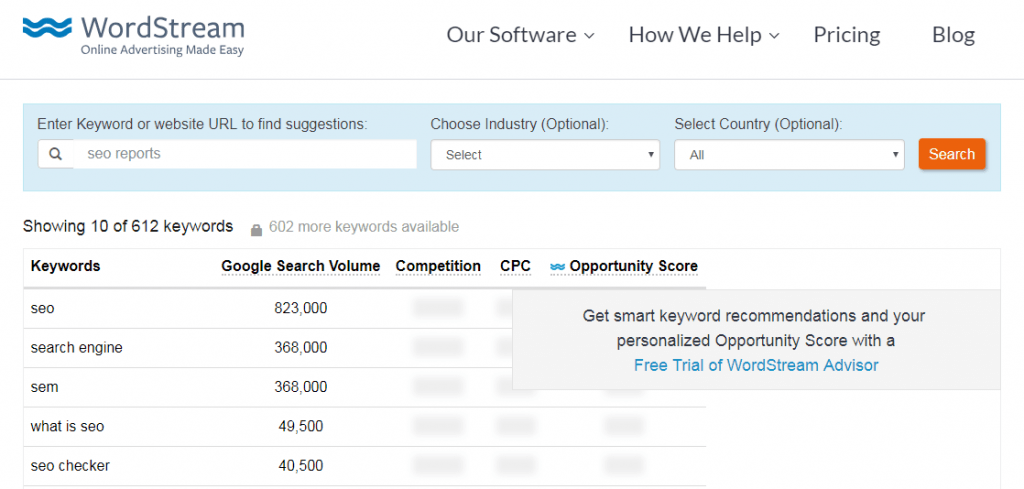 The formula used by Google to determine an Adwords ad position = CPC bid x Quality Score to determine the rank of the bid
CPC bid: maximum bid that can be designated as what you will willingly pay for a keyword.
Quality Score: Google gives ads grades based on the click-through rate (CTR) of a keyword. The relevance of the search term and the keyword to the ad as well as the historical performance of the account and other factors that are relevant.
There is a minimum CPC assigned to keywords based on the quality. The higher score for quality the lower costs and better positioning of the ads. The services and software from Wordstream assist agencies and businesses get the most out of the budget for marketing.
AdEspresso
This tool makes creating and optimizing ads easier across various social media platforms. Optimization is automatic so that ads that are costing more than they are profiting are paused and the ones that are the highest performers have the budget redistributed to them.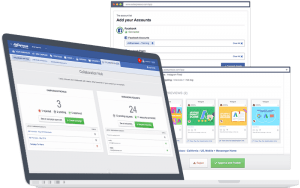 Create your own rules for stopping and starting ads.
Optmyzr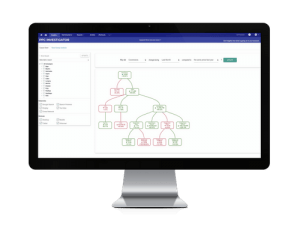 Management of PPC ads is made more effective with optimization recommendations that give you the ability to click to make changes.
There is a range of things that can be managed with Optmyzr including:
Ads from various source
bids
budgets
keywords
The merchant feed can be used for building and maintenance of shopping ads.
Adalysis
The Adalysis keyword tool provides a number of options to help you maximize your website using automatic algorithms to alert you of various issues.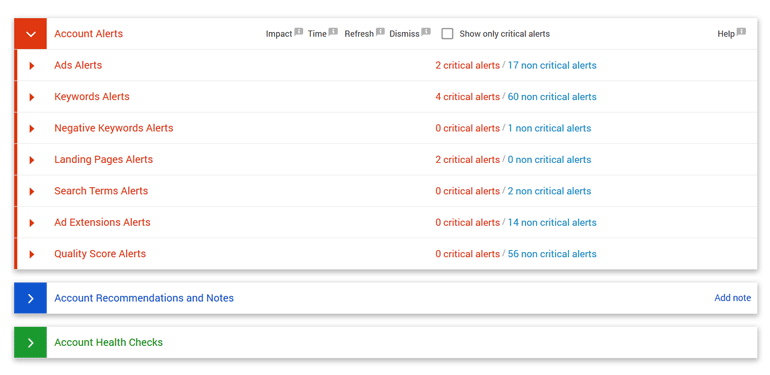 This tool gives you the ability to customize your alerts and what is monitored.

Landing Page Tools
Unbounce
This PPC tool improves the experiences with landing pages to achieve higher quality scores for AdWords. This stretches the budget for ads by lowering the cost per click. Pages are easily customizable for everyone in marketing. Efficient results are difficult with the rising cost of clicks.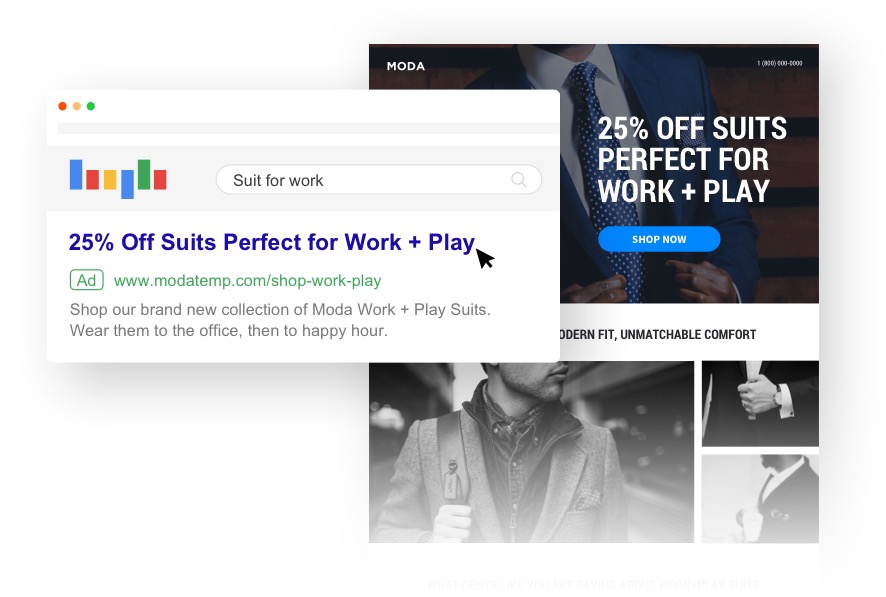 Unbounce gives you creative control without the need to code your website. Artificial intelligence allows you to use customizable templates to publish your campaign quickly. The uptime of your website increases meaning that none of the clicks you pay for will be wasted. Data is protected.
Lead Pages
Lead Pages services for landing pages allows you to chose from a variety of customizable premade templates to build the website for your business or organization quickly and efficiently. The performance for the page can be predicted before it is published. You get the guidance of which areas to tweak for maximum performance. Traffic and lead collection is unlimited without an increase in the amount you are charged.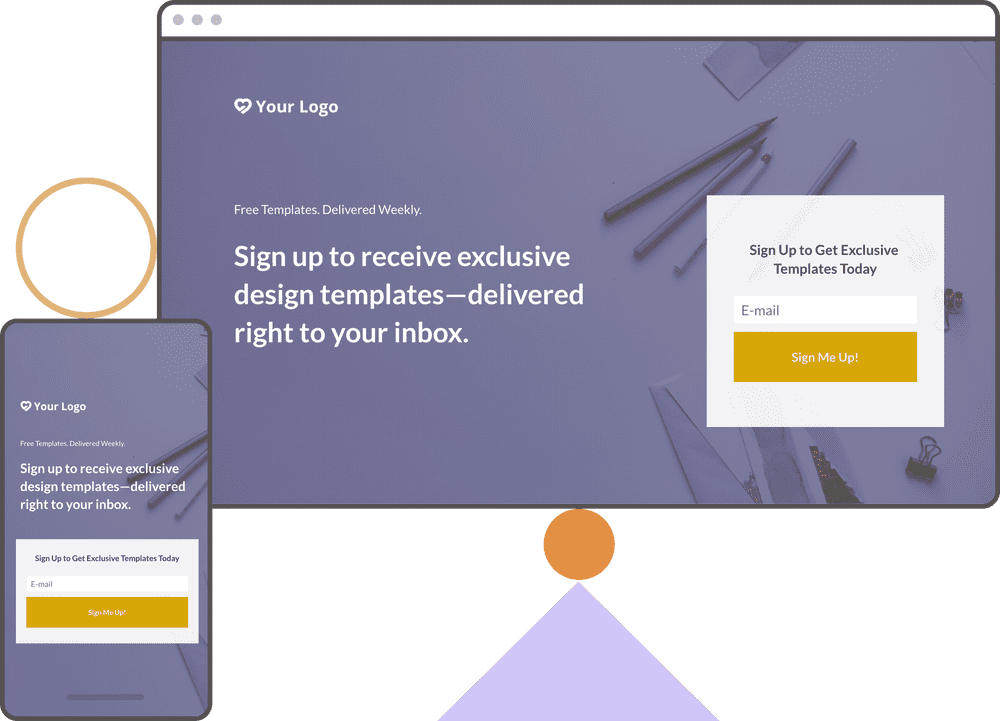 There is no limit to the number of pages that you can publish. There can be a page for each source of traffic and the campaigns without limits to publishing. Pages load faster and the score for performance is higher than with other providers. The drop and drag design capability eliminate the need to hire someone else to create your website. The functionality and features are customizable to meet your needs and the sites are mobile friendly.
Instapage
Instapage allows you to direct visitors to dedicated pages and see conversion rates go up by nearly thirty percent. The cost per conversion will be reduced as the quality score increases. You can create landing pages that are responsive to mobile devices without the need to code as a result of drop and drag technology.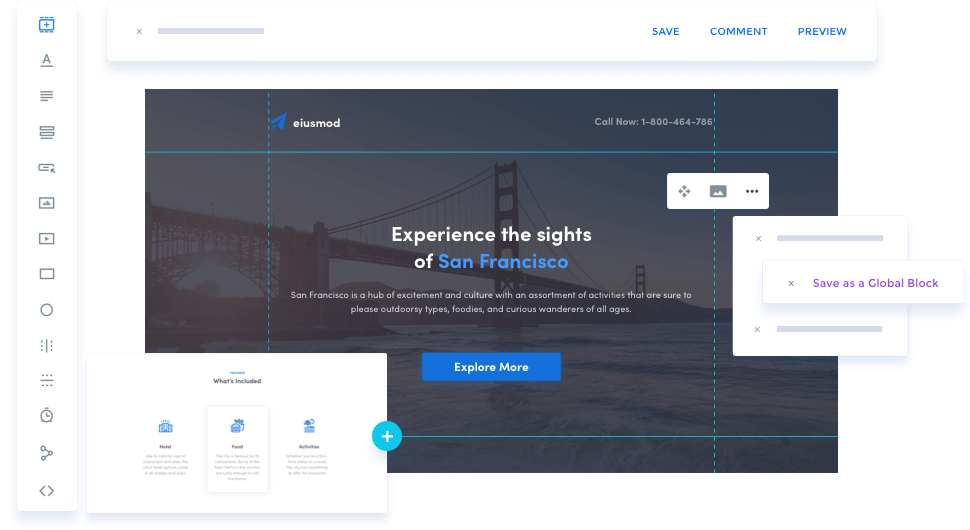 The website is tested and analyzed to give you the most out of it.

Reporting Tools
Ninja Reports
With Ninja Reports, you can save hours every week by automating your client reports. Add value to your agency and send daily, weekly or monthly reports to your clients.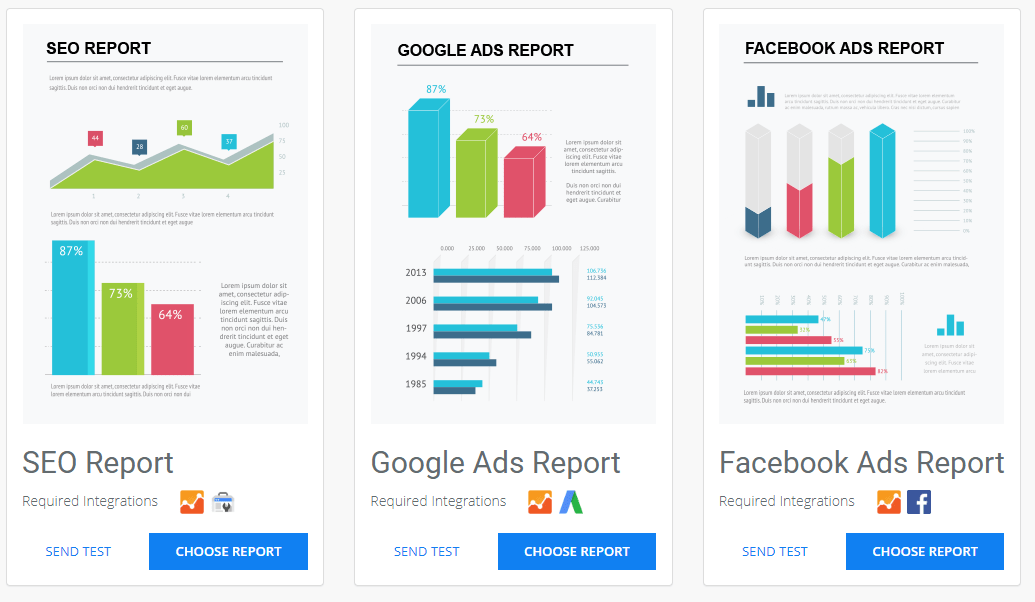 Choose from our templates and send SEO reports, PPC reports, Facebook Ads reports, Google Ads reports and other reports to fit your clients' needs. Sign up for a free 7-day trial and check it out today!
Google Analytics
Google Analytics is one of the most advanced tracking software that is completely free to use. You can track campaigns, website traffic, SEO traffic and a whole lot more. If you are not using Google Analytics, you are missing out on a treasure trove of data about your visitors.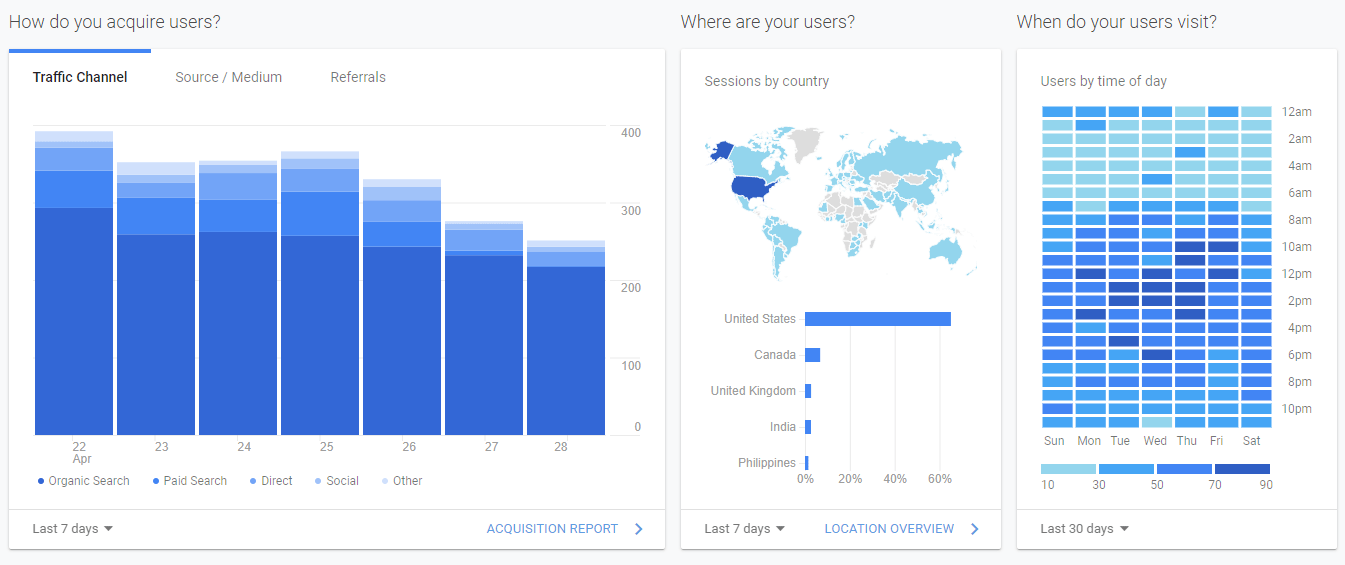 Check out our Google Analytics Glossary for the most used terms and definitions.
Google Adwords Reports
Google Adwords Reports can be customized by both website and date range for a full picture of the traffic to your websites. You will learn which time frames bring the best results from ads and searches in addition to identifying where the traffic comes from.
Google Data Studio
With Google Data Studio, reports and interactive dashboards are provided at no cost. Data visualization is used to create reports from client data. Each report can be customized to individual clients. The software allows you to pull data from multiple sources as long as it is put into a google sheet.
Sharing reports are as easy as using the share button.
Wordstream Adwords Performance Grader
This software provides you with detailed reports including the grade for ads. The following are reviewed:
Quality score
Advertising on mobile
Best practices for PPC
Rates of click-through
Long-tail keywords
This tool helps you understand if negative keywords are being used correctly, or if you are wasting money on keywords that are not producing results. You will be able to optimize CTR, ad text and use of keywords to increase traffic to your website.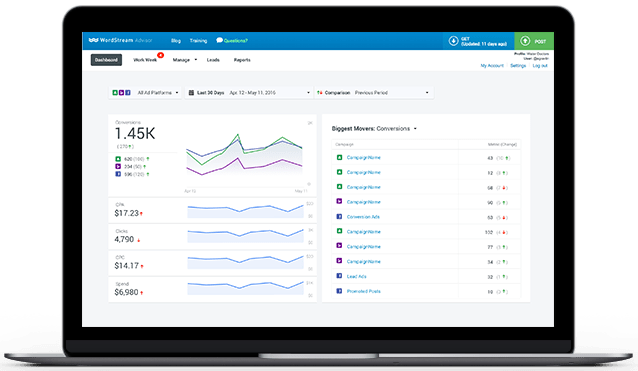 This free tool from Wordstream allows you to understand how well advertising campaigns are working for you. Reports will allow you to see how individual aspects of the advertising campaigns for your website are working.
Conclusion
Agencies need PPC tools to assist them in the optimization of website creation and revenue. This tool allows you to create a business website, monitor it and make the most of ad campaigns to increase your revenue.