Have you ever felt that competitors knew something you didn't? You're not alone in this. In this article, you'll learn about the best competitor analysis tools to get in the heads of your competitors.
Competitive research and analysis is one of the first and most essential parts of any marketing strategy. It gives you a thorough understanding of how the market is doing in general and how your main competitors manage the niche. A general competitive analysis includes an understanding of your competitors, a thorough research of keywords, backlinks, a social media presence, and more — this way, you learn your competitors' strengths and weaknesses. All of this concludes with an analysis of the advantages you have and points for improvement.
You basically need to understand who your competitors are and what they are doing better or worse than you. This way, you can see the advantages you have and know how to use their strengths to improve your marketing strategy.
The ability to see keywords, backlinks, and strategies that your competitors use can add great value to your marketing efforts. Such an analysis can become a source of fresh ideas and motivation, especially if you use the right tools. We have collected the best tools for competitor analysis to set your marketing strategy off to a good start — check them out below:
With SE Ranking Competitive Research, you can get all of the necessary SEO insights on any domain's activities in organic and paid search, and then use that data to outrank your digital rivals.
In just a few clicks, this competitor analysis tool for SEO shows you what your competitor's traffic numbers are (country-specific, regional and worldwide data), what keywords they target on their pages, which referring domains they get backlinks from, and what ads they launch to name a few.
On top of that, you can also see historical data going back to February 2020 to evaluate the dynamics, see patterns, and get enough information to build a winning SEO strategy for your own or a client's website.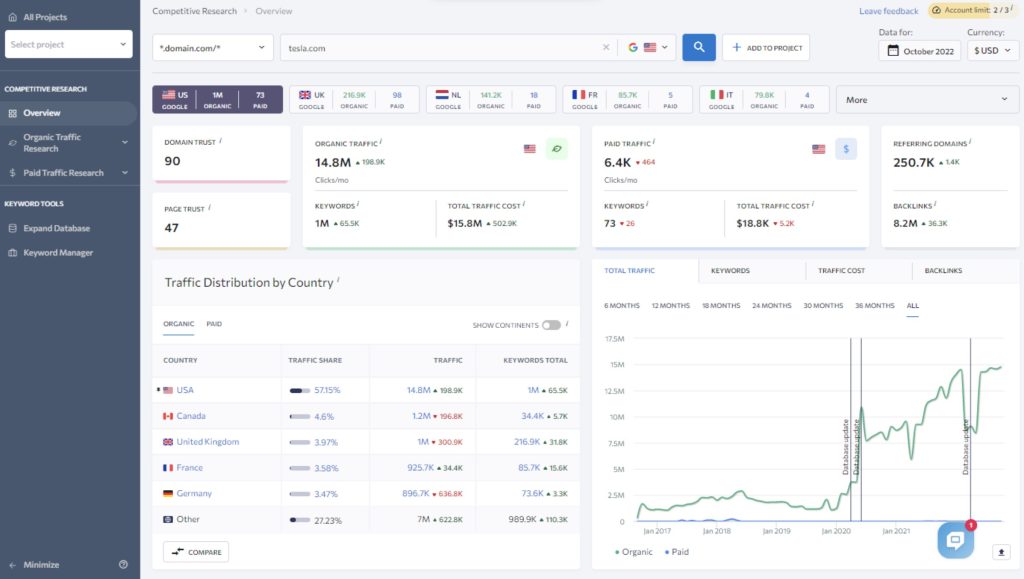 The capabilities of the tool include:
Showing traffic volumes across most active and global locations
Highlighting top-performing competitor keywords
Estimating competitor traffic and cost
Providing statistics on new and lost search queries, CPC, number of advertisers, and SERP positions by country
Detailing new and lost backlinks and referring domains
Breaking down historical data back to February 2020
Analyzing backlink gaps by comparing up to 5 domains
Keeping track of new SERP players
Analyzing the target audience in a specific postal code
Analyzing domains with subdomains, without them, or exact URLs
Being one of the best competitor analysis tools today, SE Ranking's Competitive Research enables its users to compare several domains at once (including your own) to discover untapped keyword opportunities. As a result, you can easily learn what promising keywords aren't being targeted by your website and boost your search visibility.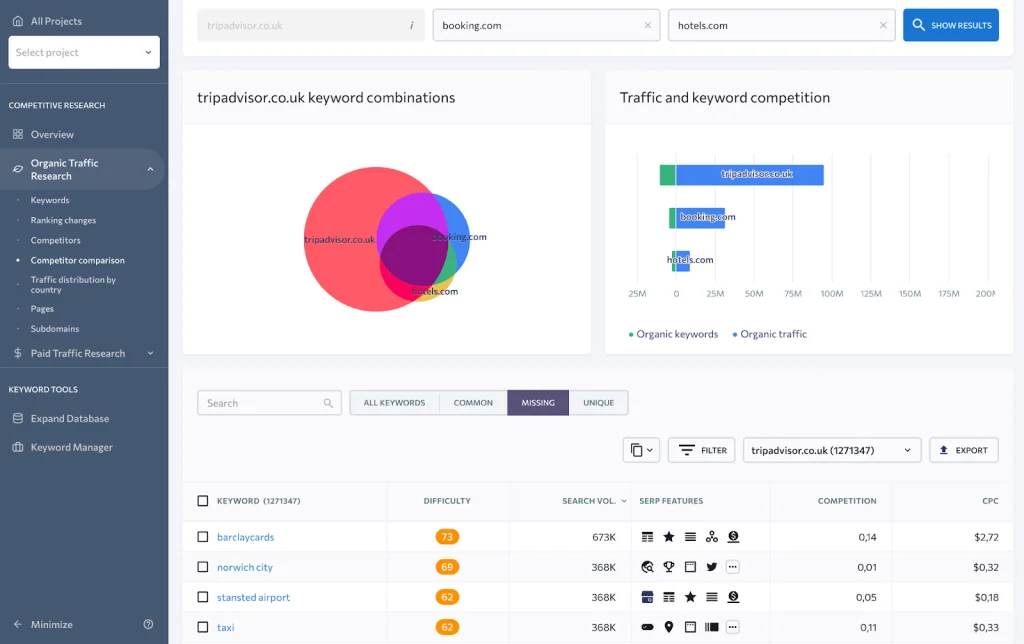 Plus, if you work in a very niche business and need more data on your specific domain, you can take advantage of the Expand Database feature and let SE Ranking know what data it should collect.
If you are ever struggling to come up with creative ideas for your Google Ads campaigns, SE Ranking's Competitive Research gives you the opportunity to spy on your digital rivals and see the exact copy they used in each one of their ads. This saves a lot of time and guesswork.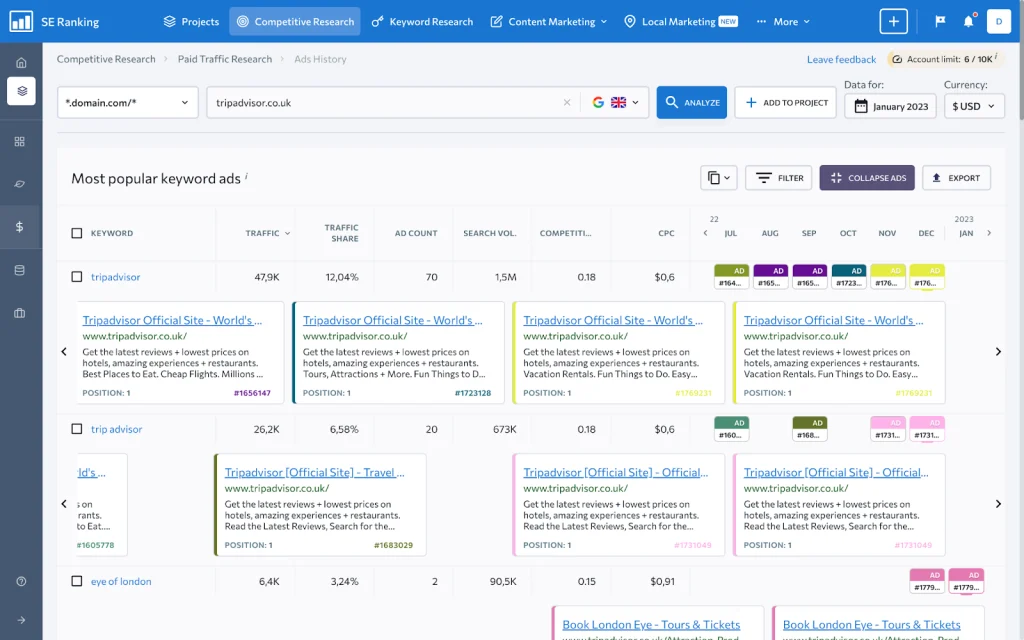 All that comes at quite humble prices. SE Ranking has 3 plans to choose from: Essential for $39 a month, Pro for $89 a month, and Business for $189 a month. You can also order a custom plan if you need more capabilities to beat your competition. You are at liberty to try out the tool free of charge for 2 weeks, so be sure to give it a go:
If you are a small business owner or have a website, it is essential to know what your competition is doing. A great way to do this is by using SEMRush. This tool helps you see the keywords your competitors are ranking for and which ones they are bidding on (so you can stay ahead of them). It also shows who their top advertisers are so you can steal some customers from them.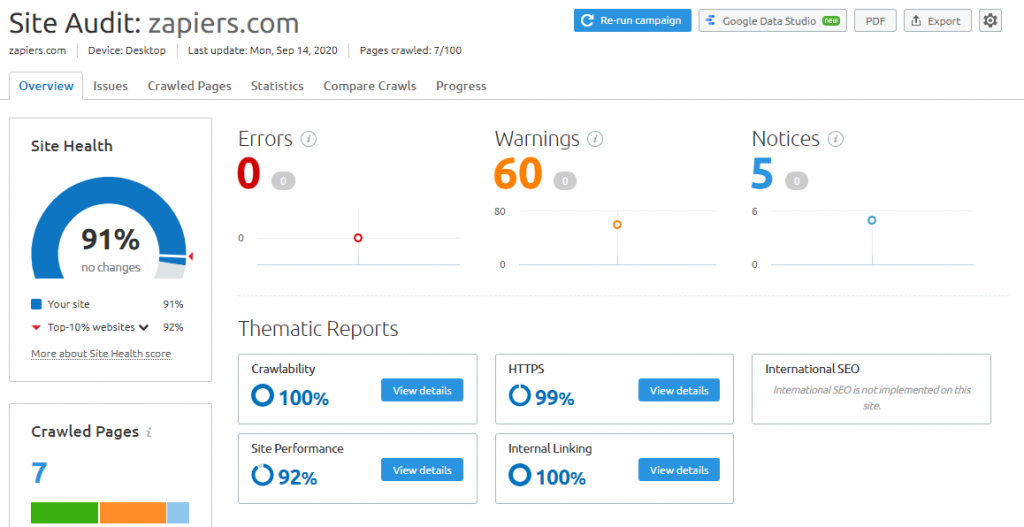 SEMRush is a powerful
keyword research
tool that can help you find keywords for your website and help to drive traffic and generate leads for your business. It has many features, including an organic
traffic estimator
, SERP analysis, and competitive ranking tracker. It allows you to see what keywords competitors are ranking for, so you can stay ahead of them. SEMRush offers three different pricing packages: Pro, Guru, and Business. You can sign up for a 14-day trial to see which one works best for you. SEMRush's monthly fee ranges from $119.95 to $199.99 per month, with a yearly subscription costing between $19.95 and $39.99 per month, depending on the plan you select.
Ahrefs is another of the most popular research tools out there. It is very powerful at finding backlinks most other tools wouldn't. No tool will
find every backlink
. Many SEO professionals keep Ahrefs as one of many tools in their toolkit.
It gives very in-depth
keyword research
too. Ahrefs gives you an estimate of each keyword's competition level. You can use this to see the volume and competition level of each keyword. You can explore the backlinks of any website. Another great part is you can have Ahrefs track the backlink profile of multiple sites per month. You will receive reports on what keywords they've improved on. The reports also show how many backlinks your competition has gained too.
Here is one of the most established keyword research tools on the market. Spyfu gives you a broad and deep look at what keywords sites in your niche are targeting. This is helpful for SEO. It can track you and your competitor's rankings over time. You can see keyword ranking history too. Google AdWords is also a very strong use for Spyfu. You can see ad histories of competitors too. This allows you to see how their ads have evolved.

Reverse engineering winning ads makes it much easier for you. A winning ad is typically one that has run for months or years. No one runs a direct response ad that is losing them money.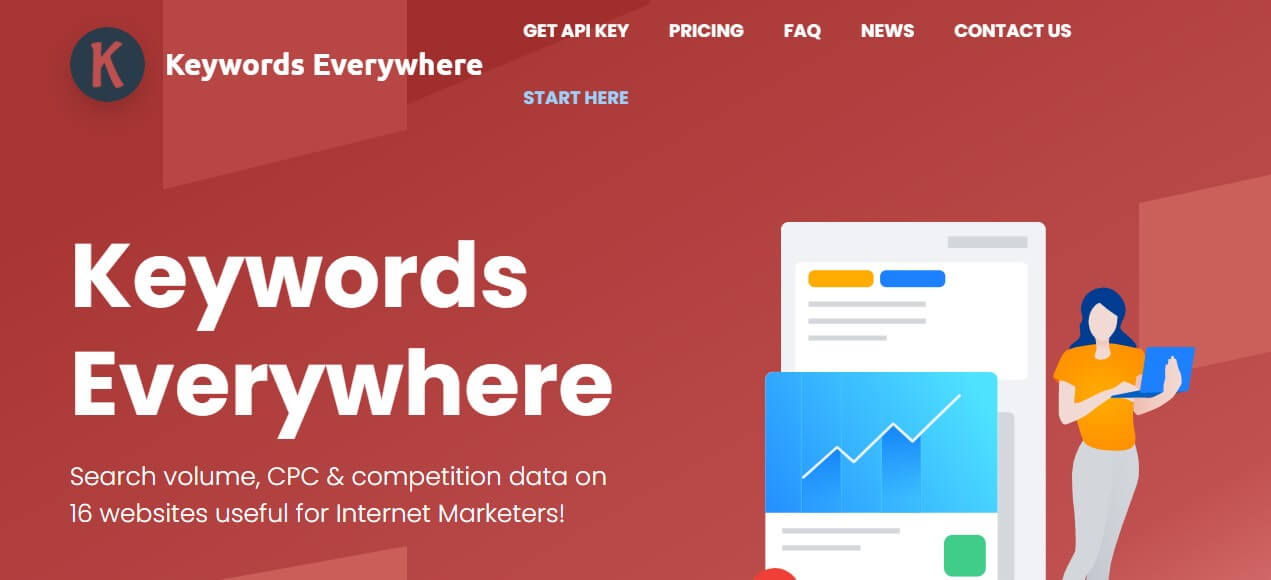 This is a simple and handy keyword research tool. It is an extension for your browser. You can use it to look up the volume for different keywords on the fly. Keywords Everywhere give the choice of looking at one keyword per search or downloading CSV files. You can also use it to scan the keyword density of your competitor's site. This is useful since you can take an average of the average density of the first 10 results to see what is working.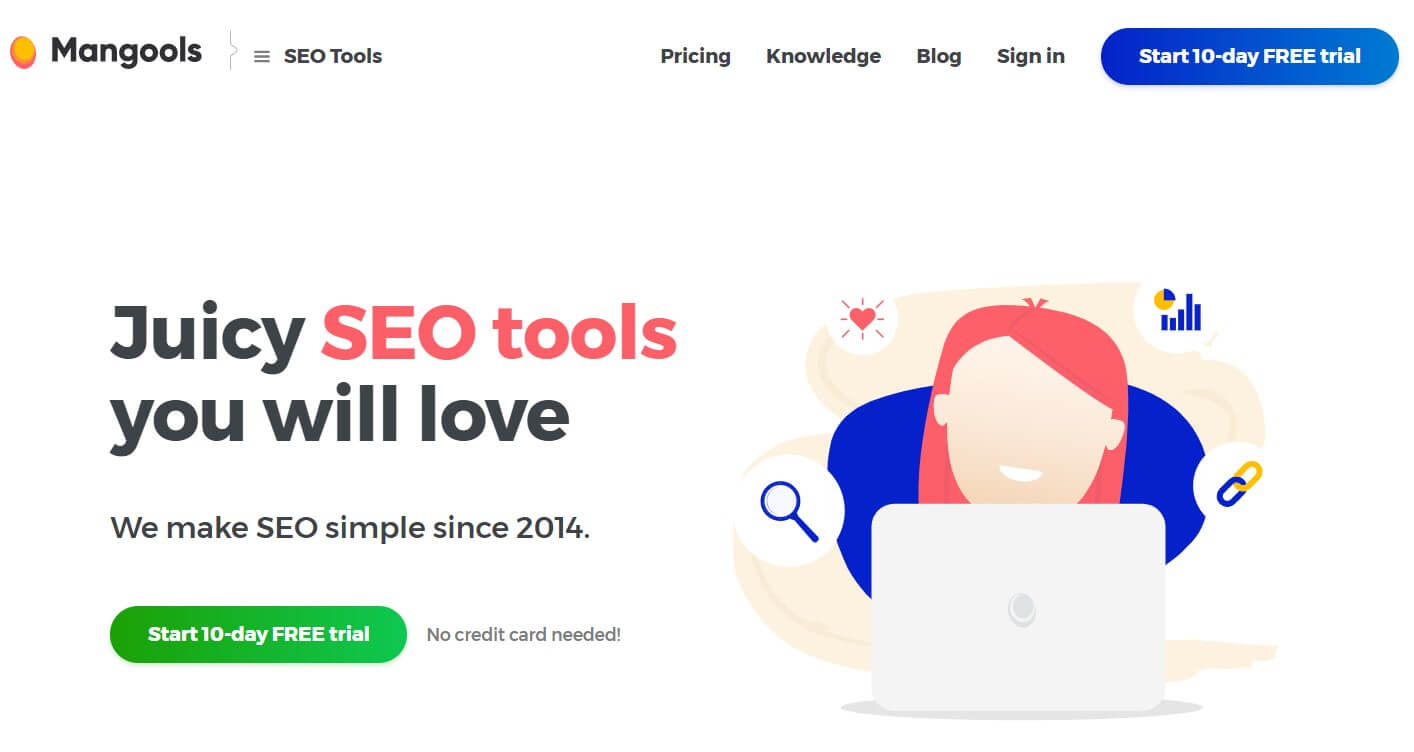 Mongools brands itself as simple and inexpensive. It also positions itself as an
alternative to Ahrefs
. The package includes:
rank tracking
keyword research
backlink indexing and analysis
local SEO "SERPchecker"
You can use this tool to do most of the major SEO competitor analysis. It can look up the search traffic to keywords and suggest new keywords. The SERPchecker feature gears towards local SEO. It allows you to see the authority of the first page's results. This makes it quicker and easier to determine if competing for those keywords is doable.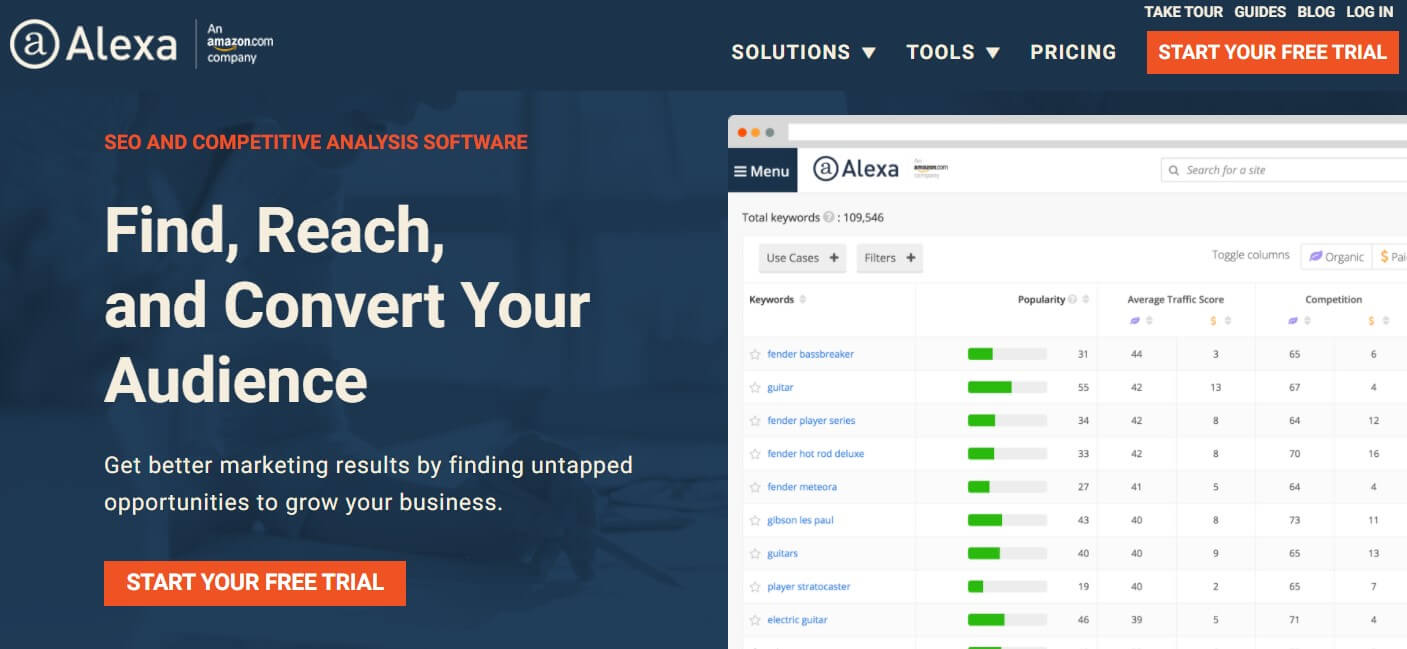 Have you ever wondered how popular your competitor's site is? Alexa gives you an estimate of how much traffic they get. They also give you an idea of bounce rate, similar sites, and more. It also has other functions most people don't know. Alexa has the following capabilities:
keyword research
competitive analysis
on-page SEO auditing
keyword research
audience interest analysis
This tool lets you type in your competitor's domain and see their keywords. It shows you what pages on their site rank well. Ubersuggest can also show you what posts do well on Facebook. Seeing this data saves you from writing posts that don't resonate with the market.

You can also type in the competitor keywords into Ubersuggest's keyword suggestion function. Then, you can find long-tail keywords that aren't being properly targeted. Long-tail keywords are specific and long keyword strings. The types of people who use them are further along the buying journey. Traffic from long-tails converts at a higher percentage.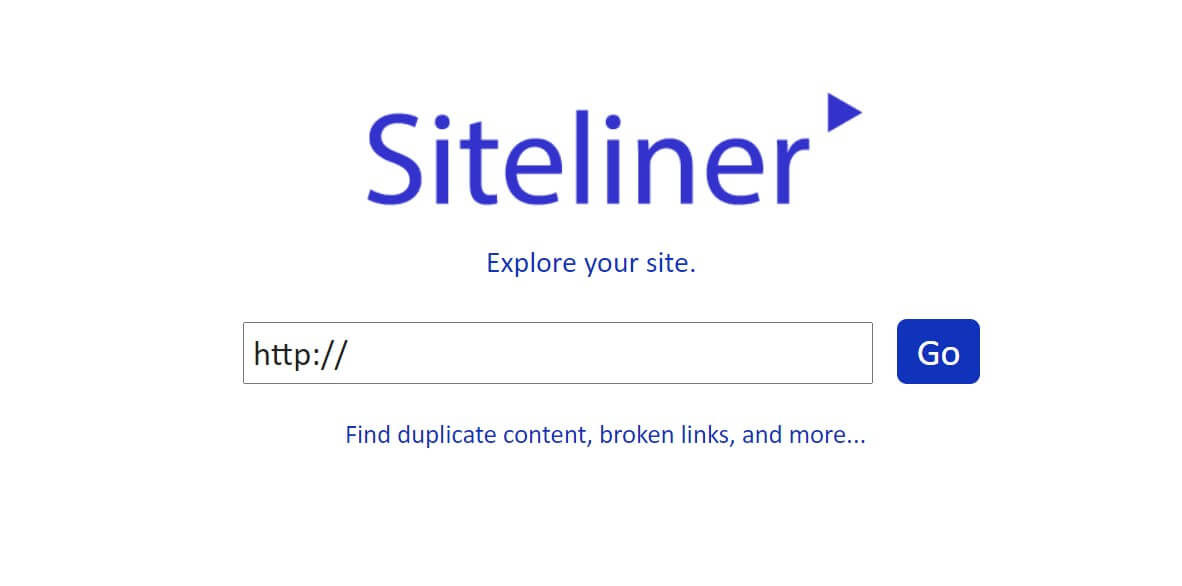 This tool finds broken links and duplicate content. You can enter your popular niche domains to
find broken links
. Then, you reach out to get the link pointed out to your site instead. Siteliner also shows you:
the average number of words per page
average load speed
the number of words per page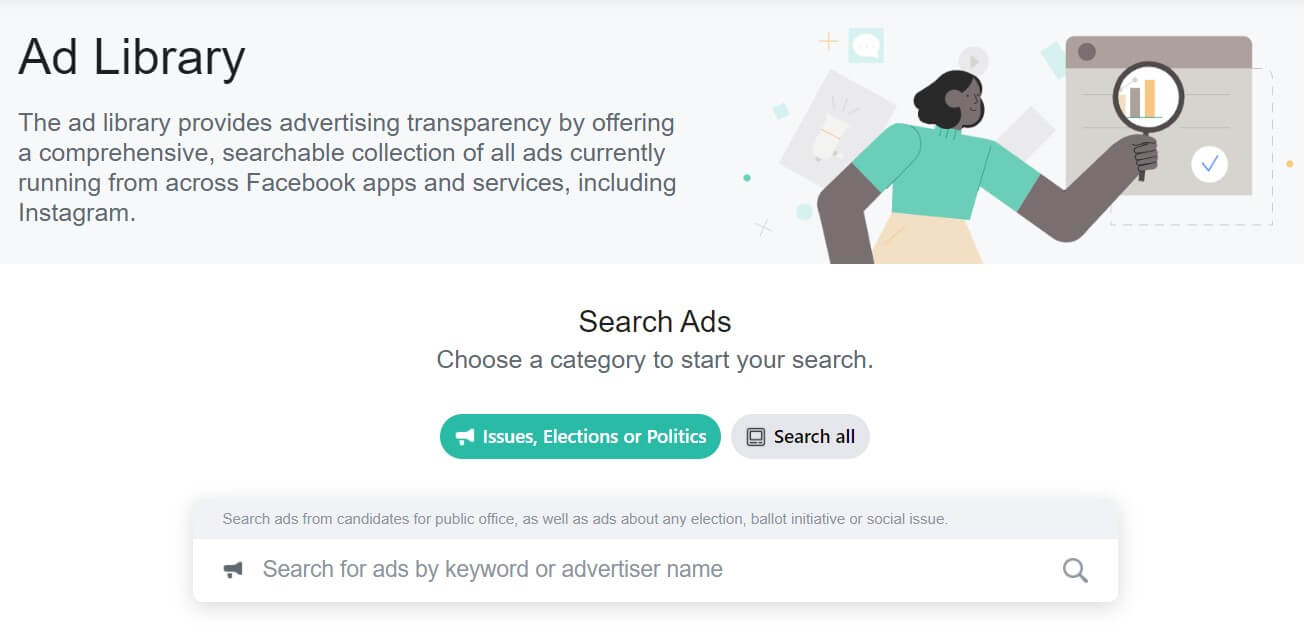 Every competitor who runs ads on Facebook is in the ads library. Facebook made this to boost transparency. Make sure you click "search all" instead of "Issues, elections or politics". This makes sure you can see regular business ads. This is a good basic tool. It doesn't give you exact targeting details. You can see the ad copy, pictures, and when it started running. Knowing the length of an ad helps you guess if it is profitable.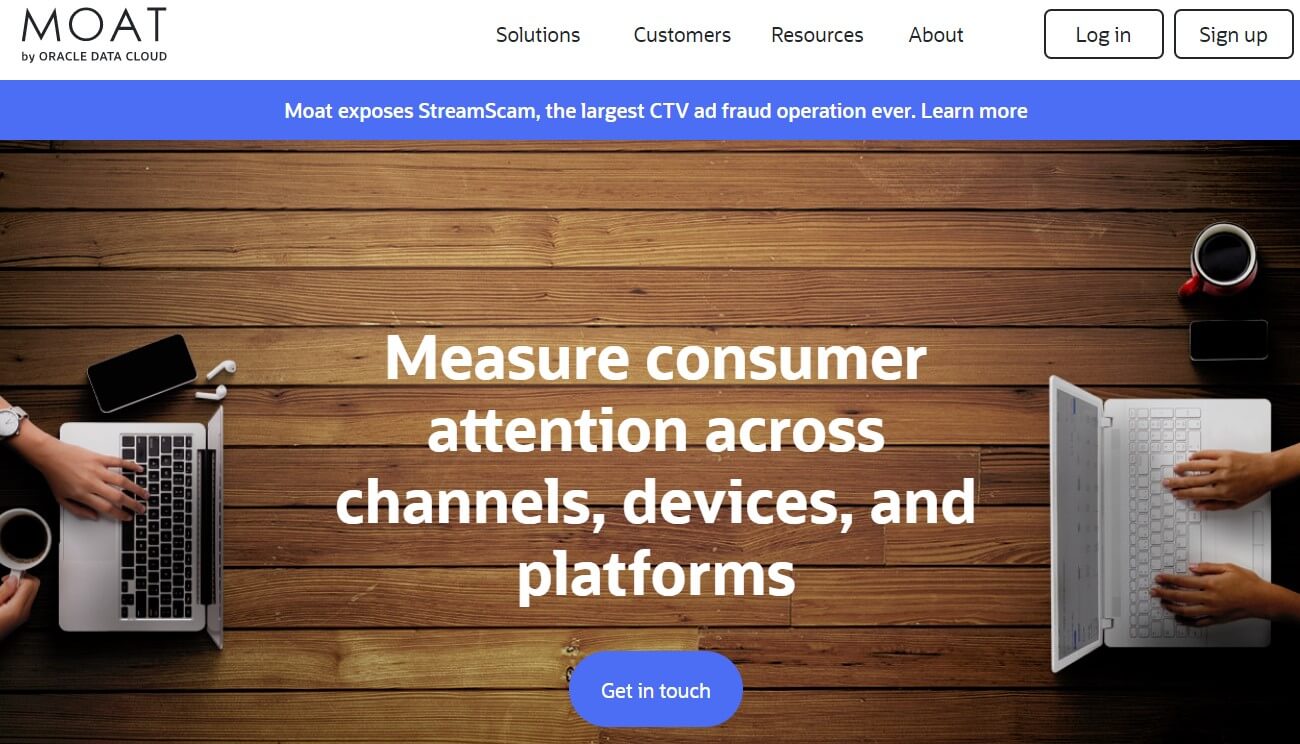 Moat is another tool that shows you where competing ads are running. You simply enter their names and it will generate an overview. Moat also gives you in-depth tracking to see how your campaigns are going. This works across multiple advertising platforms. High-level overviews make it much easier to make intelligent decisions.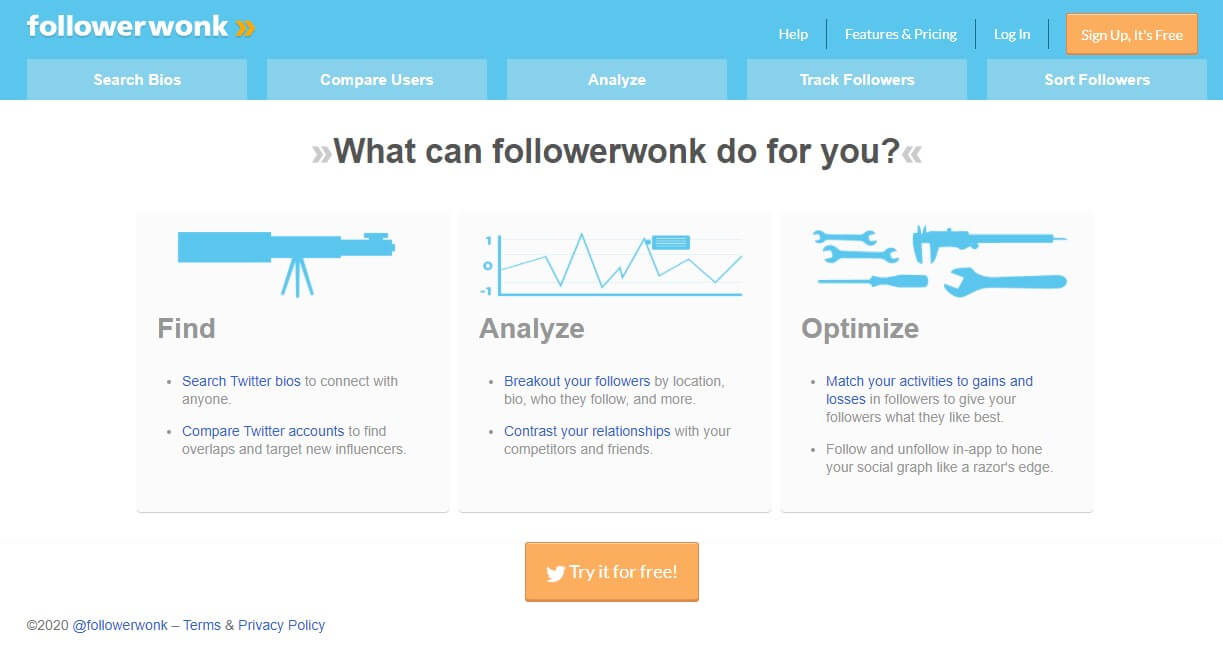 Use this tool to gain insights into your competitor's Twitter profiles. You can see their follower's bios, location, tweets, and more. Followerwonk also shows how much authority their followers have. You can even see if the followers are active or not. This can be useful since you can see how real someone else's Twitter audience is. You can use it to measure your audience too.
Sprout Social gives you an edge by tracking social media engagement. It tracks activity around different topics and brands. This shows what users are saying and thinking. Data like this is great for creating new messaging and advertising. You can also use it to manage your own social media postings to boost engagement. It has a competitive analysis feature that works well on Instagram and Facebook.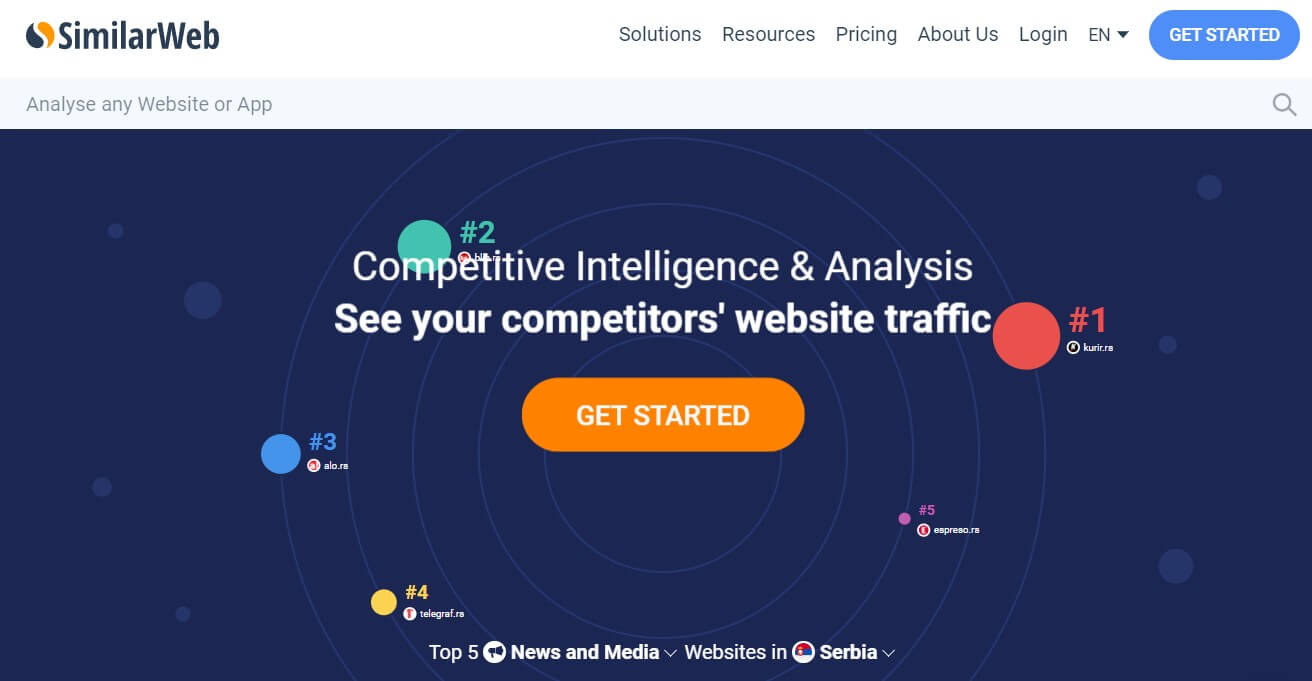 Knowing where someone else gets their traffic is a game-changer. Similar Web shows you where they get direct, search, social, and paid traffic from. You can also see what topics are engaging.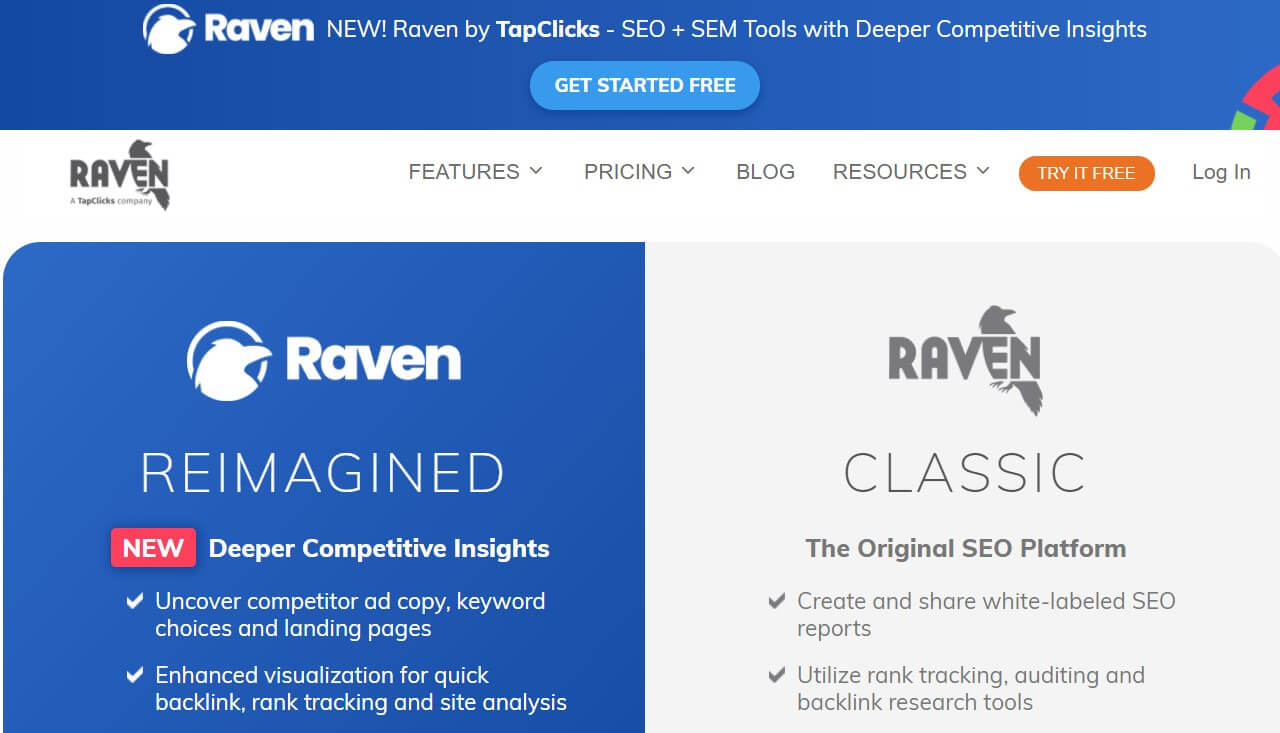 This tool is great for classic SEO research tasks. You can assess backlinks, keywords, and more. The thing that sets Raven apart is it also allows you to track multiple social sites in one place too. Reports can be white-labeled to allow you to put your logo on them.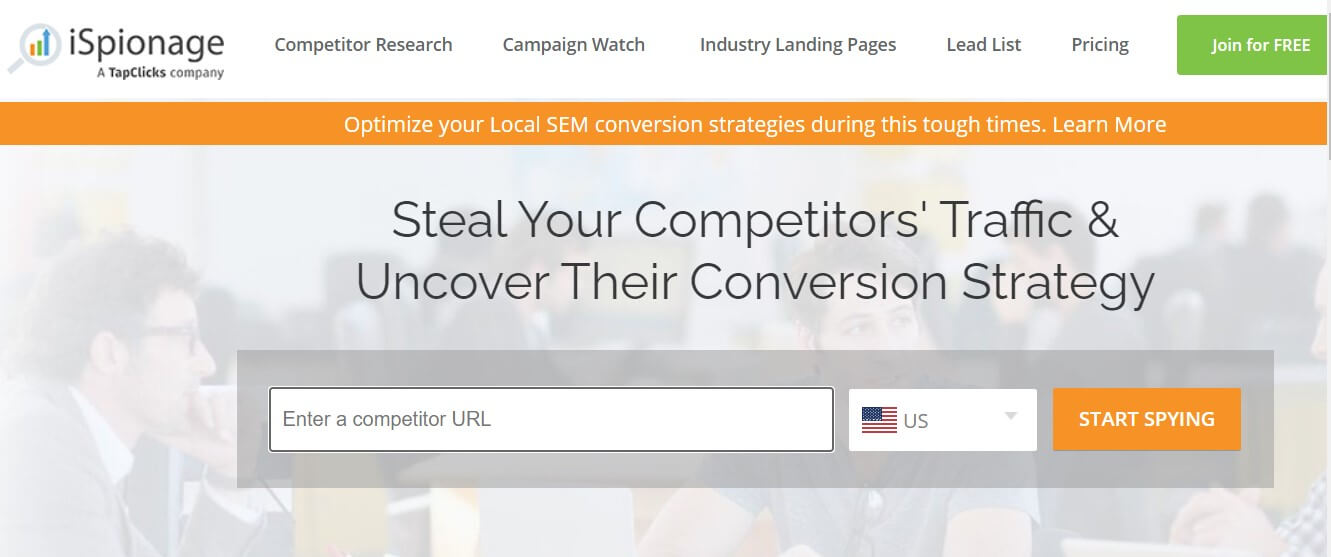 Here's another tool for stealing great advertising and keyword ideas. iSpionage works for both solo marketers and agencies. It helps you discover competing landing pages to analyze. Then you can save time by making your pages that take the best elements you found.
This is a classic and inexpensive research tool. You don't have to pay a monthly subscription. It is reasonably accurate, but you must place bids on some keywords to see more precise data.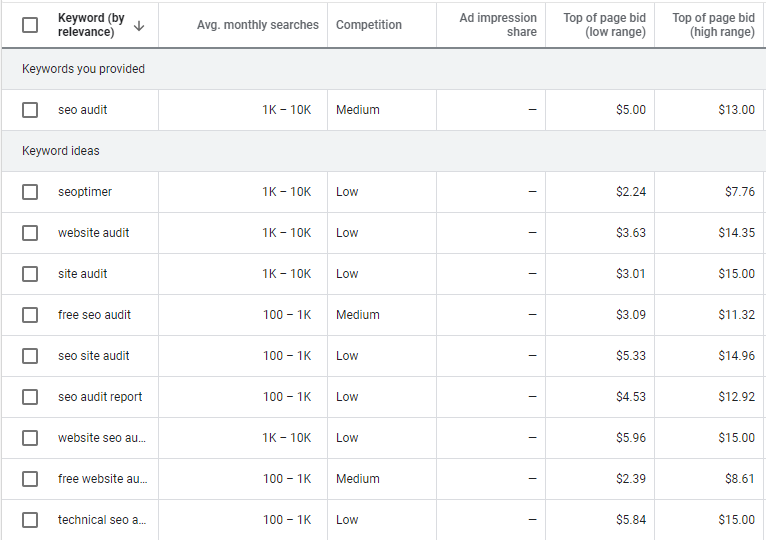 You can also get decent keyword suggestions from it. The cost per click data will show you what keywords are getting a lot of competition. Those are keywords you may consider targeting in your on-page SEO to avoid large ad spends.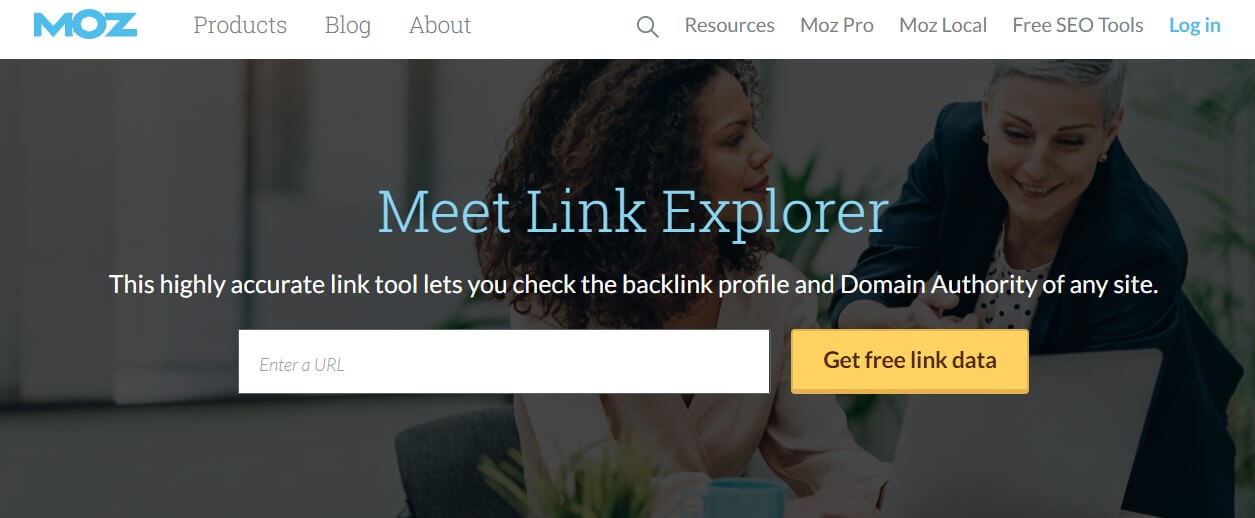 Moz gives out a free tool called Link Explorer. It is phasing out the tool once know as Open Site Explorer. The tool shows you the traffic each of your competitor's keywords gets. Knowing these keywords makes content creation easier. One can create content to target these keywords.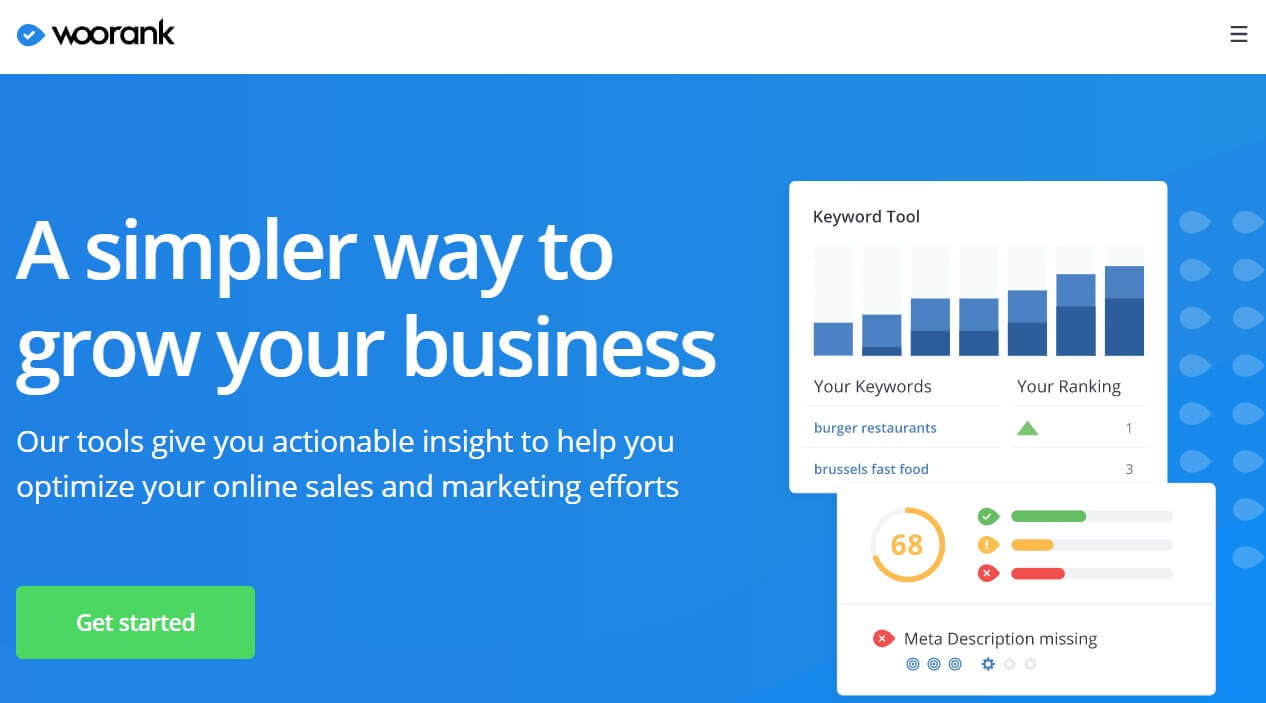 Many use this for quick and in-depth SEO audits. You can plug any address in that you want. This is a great way to see how to improve upon what your competitor is doing. Competitors often have a gap in their SEO strategy. This tool will help you find them and take advantage. For example, you could create extra engaging content if you see a competitor has a low bounce rate.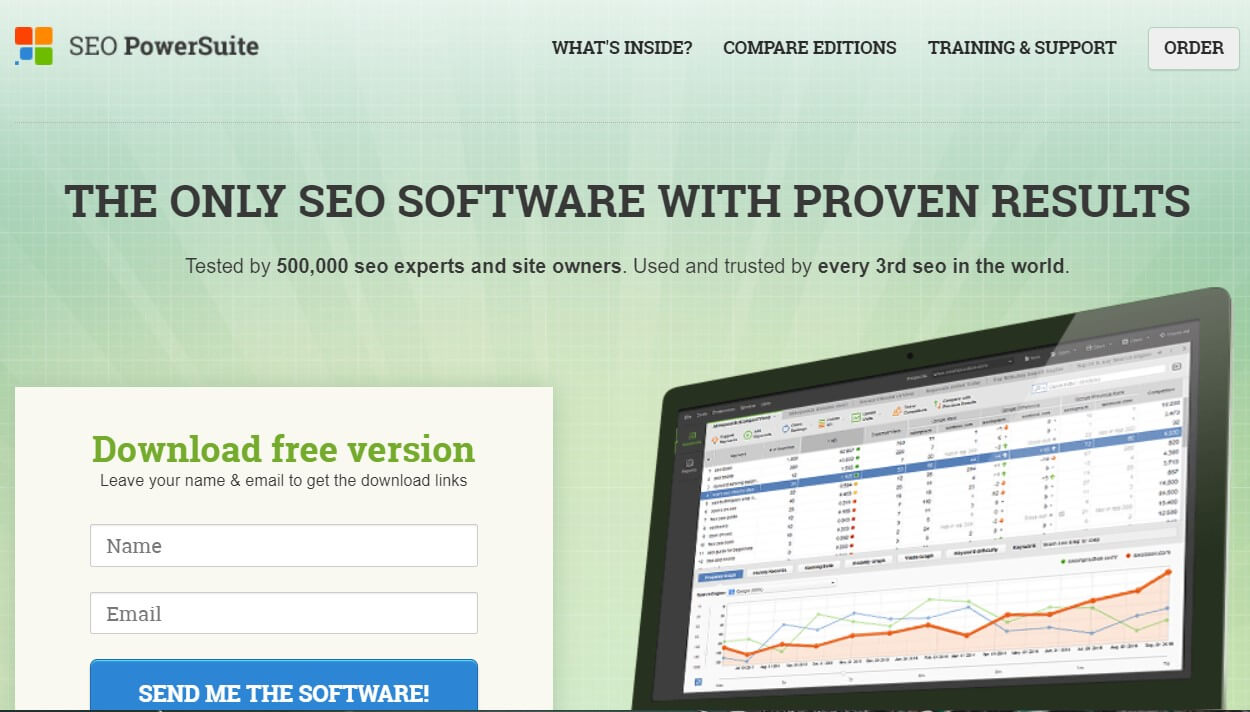 This cool tool comes with 4 main features. It also integrates with Google Analytics and
Google Search Console
to show you key stats in one place.
Website Auditor finds problems that could be holding your site back
SEO SpyGlass tracks your competitor's backlinks
LinkAssistant allows you to find websites to get links from
Rank Tracker looks at competitor backlink profile authority and shows their rank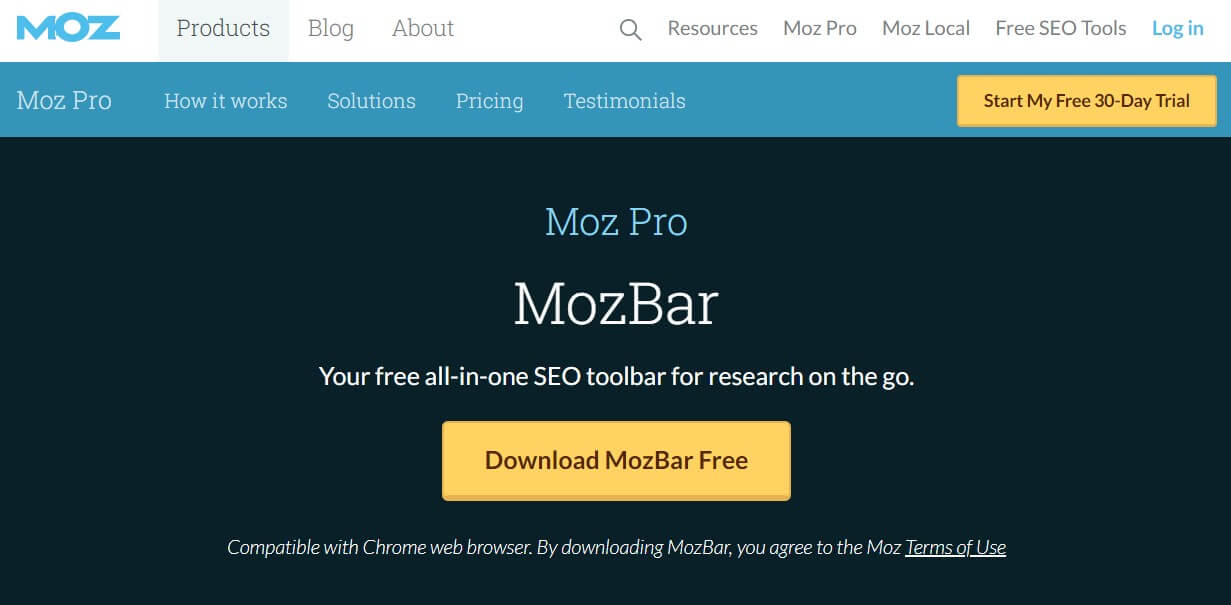 Having an SEO tool in your browser makes life a lot easier. You don't have to flip back and forth through screens. You can simply analyze backlink profiles and keywords as you go. MozBar allows you to put this all in a CSV file to save for later too.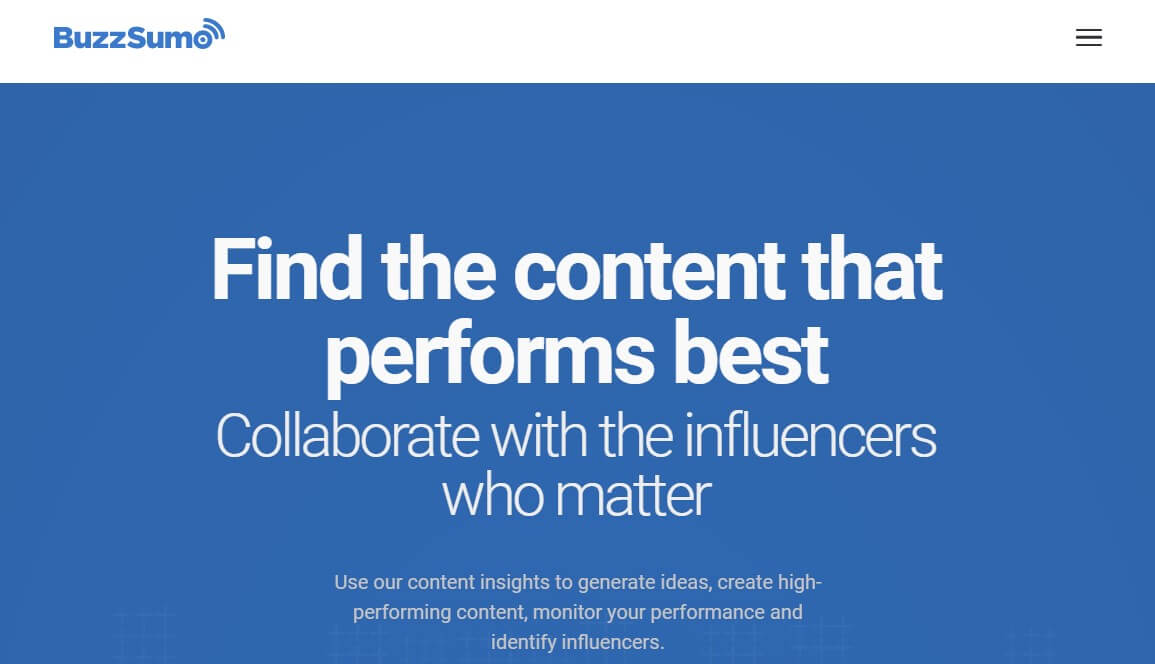 You can see what content performs best for your niche. BuzzSumo allows you to monitor the engagement and shares competing content gets. This works across multiple channels to give you the big picture.
Manually keeping tabs on the content in your niche would take too long. You can use Feedly to see the most recent content. Feedly stores and aggregates content in one feed. This saves you from having to visit each of their sites to see updates.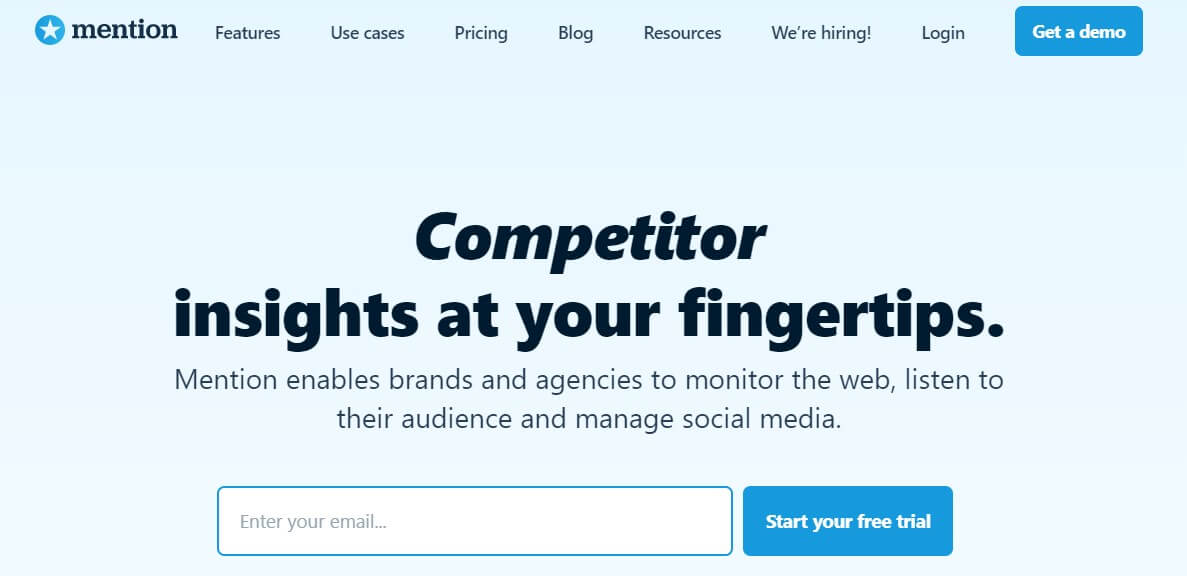 You can use this tool to do more than schedule posts. You can use it to find recent questions about specific topics. It also allows you to keep an eye on your competitor's mentions. This tool also shows crawls blogs to find mention of you or any keyword.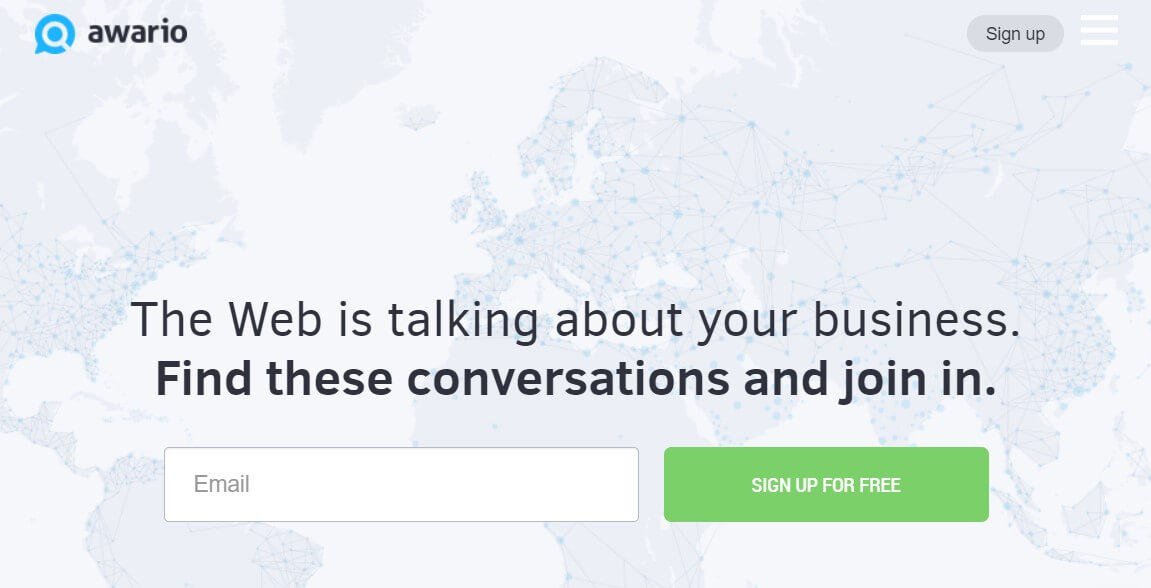 Being able to track conversations on social media is critical. You can get the inside scoop on the direction word of mouth is flowing. This supplements getting to talk to hundreds of possible customers face to face. Awario also gives you real-time alerts when you're mentioned.
Social searcher also tracks every time you are spoken of online. You can see what is being said on LinkedIn, Facebook, and Twitter. This functionality can also keep tabs on what others are saying about competitors. That can help you see what makes people buying competing products.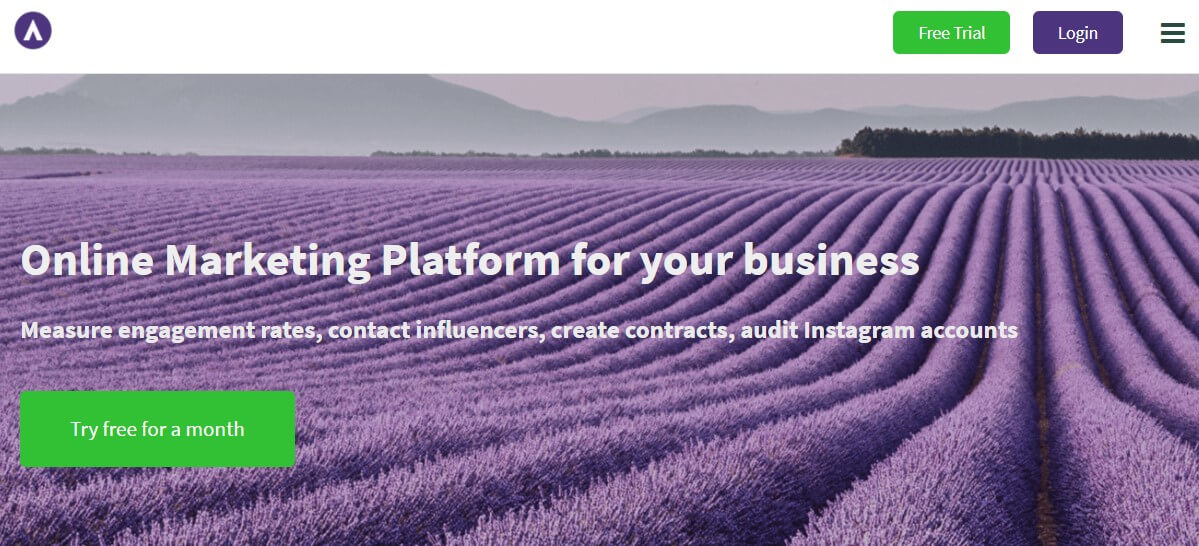 Instagram is well-known as a place to buy shout outs from popular accounts. The problem is many accounts buy followers that don't exist. Phalnx lets you see what accounts have engaged followings. This can also see what competitors have the most engagement. You can model your Instagram posts based on their style.
You can see who is gaining followers day to day with Social Blade. It shows these stats for Facebook, Twitter, YouTube, and more. Social Blade also grades your competitors based on the engagement. This means those who get fewer likes and shares get lower grades. This is helpful when crafting your posting campaign.
Conclusion
As we mentioned, a detailed analysis of your competitors can be a good source of motivation and fresh ideas for your strategy. Tools for competitor analysis can help you by automating the research process and offering valuable insights into the performance of other websites.
Competitor analysis tools for SEO can help you examine your competitors and get the most data out of their website performance. There are many metrics that you need to look at when analyzing other websites. Here are the most important data you can get from such tools:
Get insights on the competitors' keywords that impact ranking and generate ideas for your content.
Learn how well they fit into the market and how old their domain is (the older the domain is, the more authority it has).
Check the backlinks on your competitors — external links from the other websites that have an extremely large impact on SEO performance.
Look at the website speed and other technical aspects that help the website earn higher rankings.
The best competitor analysis tool covers most, if not all, of the needs mentioned above. It's important to choose a competitive analysis tool that specifically serves your needs. Getting as much information as you can positively affect your strategy. Yet, if you're ready to spend more time on research, you can benefit from free tools that often provide less data but still bring results.
Our choice for competitive analysis is the SE Ranking Competitor Analysis Tool. It lets you see both the free and paid promotion strategies of your biggest competitors, analyze the most important data (keywords, backlinks, traffic), and gain even more insights with global metrics. Such metrics show traffic distribution in different countries and can be extremely useful in showing what audience your competitors are targeting.