Plagiarism is when you copy and paste someone's work online and pass it as your own. When you do this, you are committing copyright infringement, which is ethically and legally wrong.
Google doesn't take copying lightly since it pulls down the content, and your reputation will be at stake. That is why it's important to run your content through a plagiarism checker before publishing it online. Just to make sure your work is original and SEO friendly.
We have collected the best plagiarism checkers for SEO and created an easy-to-read list below:
1. SE Ranking Content Marketing Platform
SE Ranking Content Marketing Platform is a perfect tool for writers and content marketers as it not only checks any text for plagiarism, but helps increase its SEO-friendliness, readability and overall quality. The tool completely covers the process of content creation: from topic and competitor research to creating a brief and editing. Keep track of inserted keywords, catch any grammar mistakes and share your workspace with collaborators whenever you need.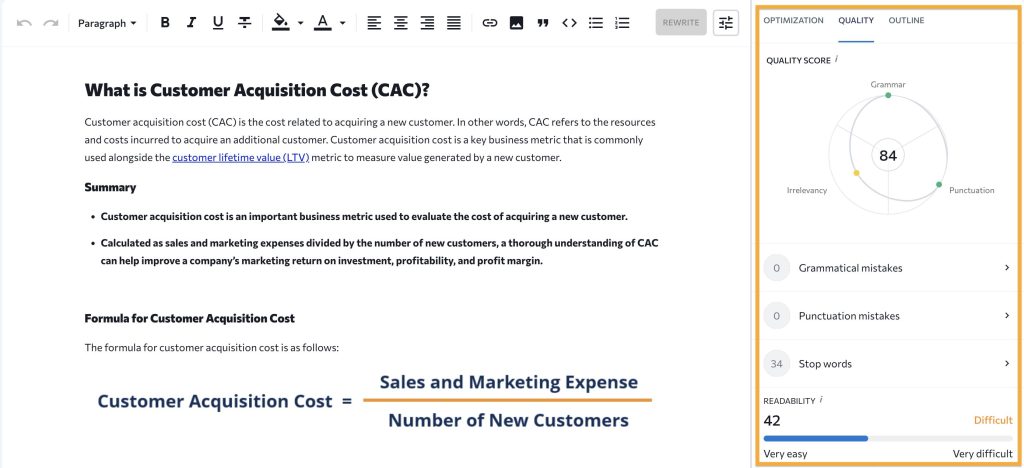 Features:
Full coverage of content creation cycle

Brief creation based on competitor analysis

AI-powered content writing assistance

Text quality evaluation
2. Grammarly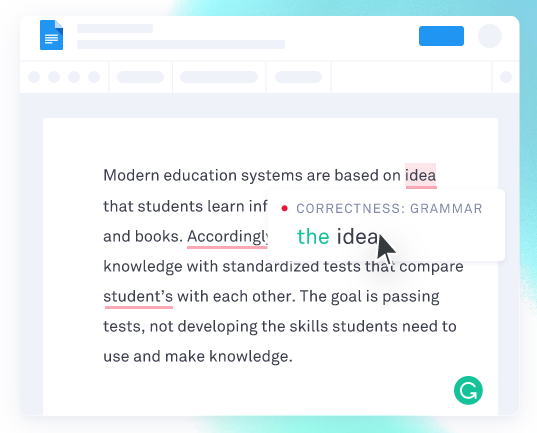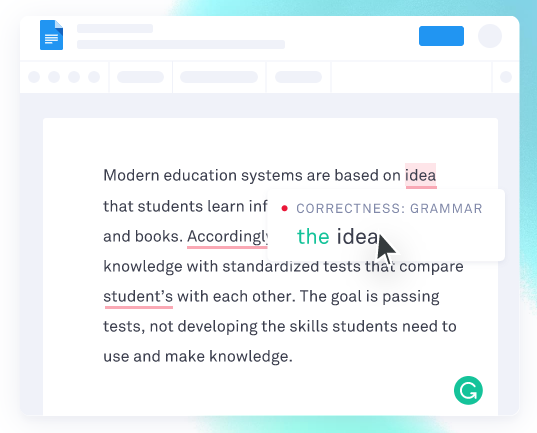 As the name implies, Grammarly will help you correct grammar with an added bonus of checking plagiarism.
You only need to create an account using your email and a strong password. The best part is that you can upload your work on the site or download it as a chrome extension. This way, the extension will be on MS Word, detecting copied content as you write.
Features
It has a premium service with monthly, quarterly, and annual payment plans.
Grammarly is seamless to use on the browser or phone application.
It is accurate and shows you the websites with duplicate content.
Allows for editing of content on the site to make work original.
3. Copyscape
It is the best plagiarism checker if you have bulk work to check for plagiarism.
Copyscape is one of the pioneer tools that people have been using to detect plagiarism. Indigo Steam Technologies launched it in 2004, and it has been doing exceptional work.

When it comes to pricing, you will pay depending on the word length that you need to check. The good news is that it is affordable; hence, you don't need to break the bank.
Features
It has a free service that searches for online identity theft.
The paid premium service inspects offline content and comes with batch searches.
It is ideal for content owners and webmasters.
Excellent at detecting plagiarism and gives email alerts if you are offline.
4. Duplichecker
This plagiarism checker tool is free of charge, and you can check the content that has up to 1,000 words. In addition to that, you don't have to create a personal account to use it.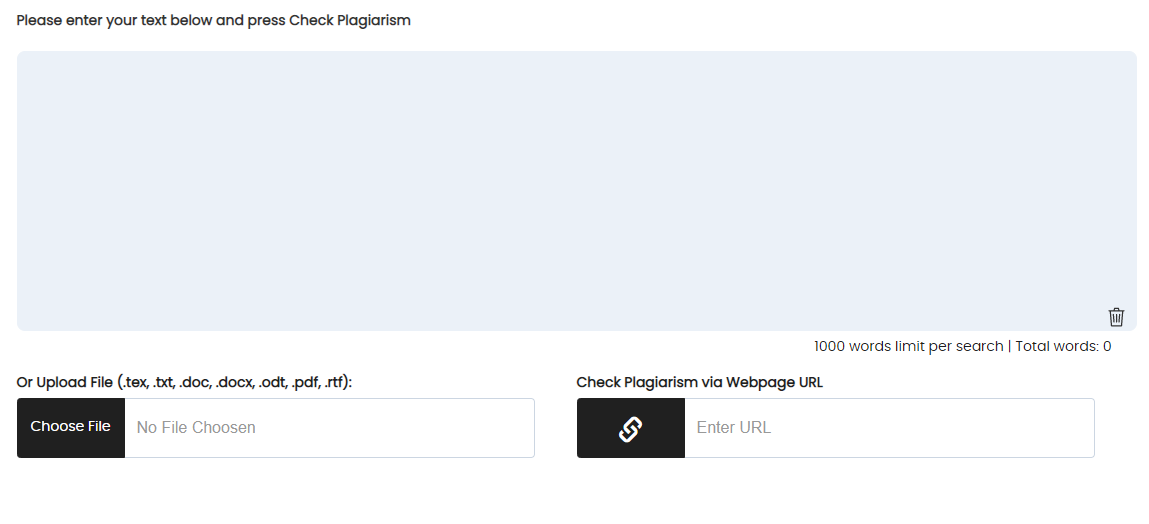 Duplichecker allows you to upload or copy and paste the work on the site to detect any plagiarism. Plus, you can correct the copied parts and rerun it to boost the quality.
Features
Duplichecker is straightforward to use for new writers.
It takes a short time to produce the results; hence, time-effective.
The interface is old, but it works effectively in alerting you on copied work.
It builds and analyzes backlinks.
Duplichecker offers you relevant keyword selections.
5. Plagramme
Plagramme is the best for people who are under a tight budget. You can use the website for free to review if your work is unique or not.
The highlight is that Plagramme doesn't have a word limit, meaning that you can check bulk work. The plagiarism tool allows you to upload text so that it can scan it against billions of sources globally.
Features
It comes with a premium service that gives you useful information on how to improve your writing.
Plagramme reviews content quickly and shows you in-depth evaluations.
It is best for searching bulk work all at once.
Plagramme is excellent for software professionals and companies.
6. Unicheck
This plagiarism checker tool was called UnPlag then it changed its name to Unicheck to help millions of users review their work.
The website allows you to edit copied text so that your article can be free from plagiarism. Unicheck has different payment plans that you can choose according to your budget. It is an excellent choice for editors and bloggers who deal with massive content.
Features
Unicheck is cloud-based, which guarantees the safety of your content.
It is a fast checker reviewing your work within four seconds with complete results.
It features bulk checking attributes that allow you to check any word length that you have.
Unicheck has algorithms that enable you to modify the text to become original on the webpage.
7. WhiteSmoke
WhiteSmoke helps you to evaluate your articles if they are copied, used, or duplicated elsewhere. You can use it on Outlook, or Word via your laptop and desktop as a Chrome extension.
Launched in 2002, the website shows you the plagiarism percentage and the sources as well. WhiteSmoke also checks for spelling and grammar errors like other platforms. What's more, you can use it on your phone or tablet since it is downloadable. It has video tutorials so that you will have tips on how to use the tool to review your content.
Features
WhiteSmoke translates your text into 50 other languages to reach all your audience.
It is compatible with all browsers that you can use to check plagiarism.
WhiteSmoke has both Outlook and Word integrations.
It is precise when it comes to detecting plagiarism across billions of sources.
The billing plan is for one year or three years as per your needs.
8. Plagscan
Established in 2009, Plagscan is one of the leading sites that you can use to detect plagiarism. You need to create an account so that you can run your articles.


As a welcome bonus, Plagscan gives you 20 free credits to use on 20 articles. You can upload your files or copy-paste them on the website to check for duplicate sources. Then, the site saves the documents to your account unless you wish to delete them.
Features
Plagscan has paid plans that you can select according to your budget.
It allows you to upload from the cloud, such as Google Drive, Dropbox, or One Drive.
Plagscan has a free trial for new users before they upgrade to higher billing plans.
It is easy to navigate the tabs.
9. Copyleaks
Copyleaks is a cloud-based software that highlights texts that have plagiarism. The tool also identifies parts that you have paraphrased so that you can make them unique.
It helps you scan your content within a few seconds without any delays. Copyleaks protects the article's copyrights and notifies you when someone copies them. It is the best for SEO agencies, publishers, lawyers, and other business professionals. The website has arrays of payment plans that you can choose.
Features
The free subscription enables you to review 2,500 words per month.
You can upload 100 files for scanning due to Copyleaks' lightning speed.
It uses AI technology to detect all plagiarized texts effectively.
Copyleaks has built-in translations for several languages.
It has a mobile application that you can use while on the move.
10. Plagiarismhunt
As the name suggests, the tool is ideal for checking plagiarism in your article to boost SEO ranking. Plagiarismhunt has a free version that indicates uniqueness percentage. It also highlights the copied content and allows you to change it for total quality. You don't have to create an account with Plagiarism hunt. If you need detailed reports, you can pay for the services worth $45.
The good news is that you can maneuver the website with sheer simplicity.
Features
It is compatible with all browsers, including Windows, mobile phones, and Mac.
Plagiarismhunt deletes your work after 24 hours so that no one can steal them.
You can submit files in arrays of formats such as doc, pdf, Docx, or txt.
It comes with a free plan if you don't have the cash to pay for detailed reports.
11. PaperRater
With PaperRater, you don't need to sign up to access the anti-plagiarism software. In that regard, you can upload your document to see if your work is original.
If it has some stolen segments, the tool will highlight the text so that you can modify them. PaperRater also corrects spelling mistakes, grammar, and rates your content's standards. It suggests the best word choice to use so that you can submit first-rate articles online.
Features
It is absolutely free to use as an add-on to your laptop.
PaperRater is highly accurate when checking for plagiarism; that's why it takes time to produce results.
The site is highly secure since it doesn't retain a copy of your document.
You can upload the document on your laptop or via Dropbox.
12. Quetext
Quetext is crucial anti-plagiarism software that you can use to make your content authentic. It has a free trial for users who need to ascertain the site's performance.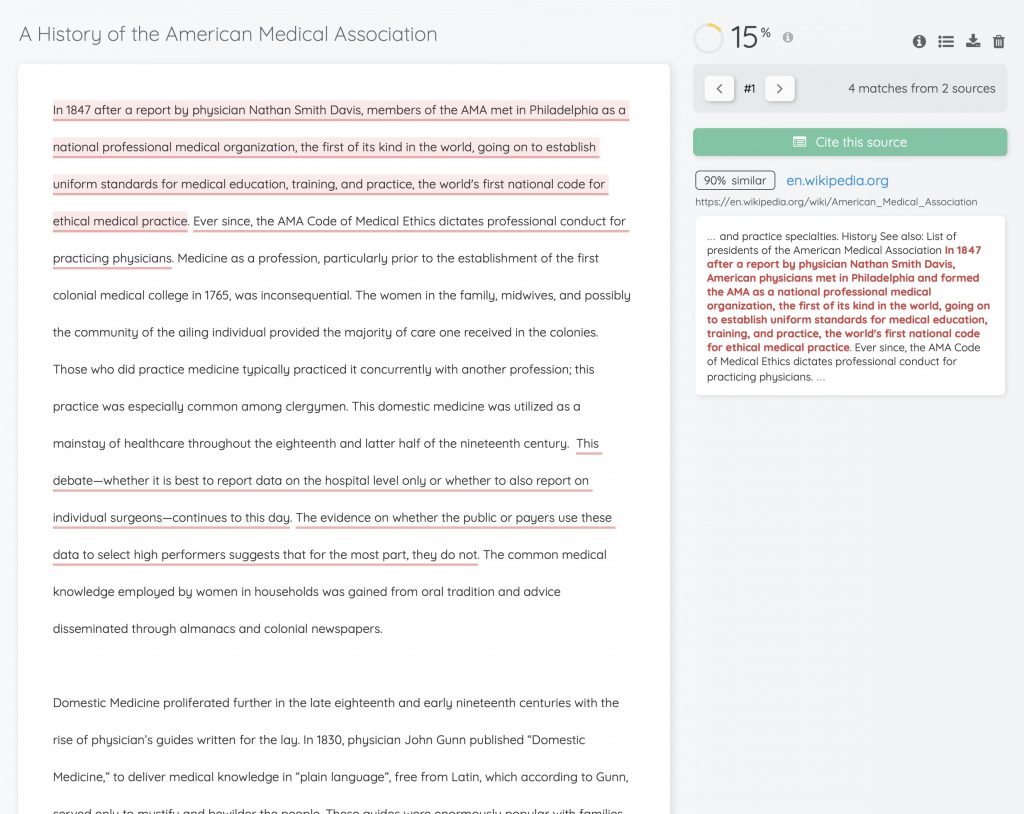 Also, Quetext only uses the copy and paste technique on the text box. It doesn't come with uploading features like the rest of the platforms. The results are within a few seconds, and you can read the content that has any issues.
Features
A monthly subscription allows you to scan multiple texts.
Quetext has a limit of 500 words per article, but it is quick to show the report.
The free trial gives you a chance to determine the usage and its capabilities.
13. Dustball
Dustball is one of the oldest in the industry since it has been around for 15 years. You only need to copy and paste the text on the site for it to scan the article. Dustball compares your content to billions of other articles across the globe.
It then comes up with detailed results showing your work's quality. The good news is that you can also upload the content straight from your laptop.
Features
A monthly subscription is only $8, and you cancel it at any time.
You can scan 1,000 pieces a day without restrictions.
The premium plan is best for businesses that need to check many articles within a month.
Final Thoughts
Subsequently, the above plagiarism checkers are the best to review any plagiarized text that can make Google penalize you. With original work, you can draw more traffic and generate more income since your business shows professionalism. Some of the sites are free to use while others require payment.
On that account, you can select one or two that meet your needs and expectations. Websites like Grammarly and Copyscape check for spellings, grammar, plagiarism, and readability score. You can take advantage of the features to ensure that your readers enjoy the articles.
The highlight is that you don't have to register to use some websites; hence, protecting your information. Just ensure that the software gives you the plagiarism percentage so that you can edit the content.