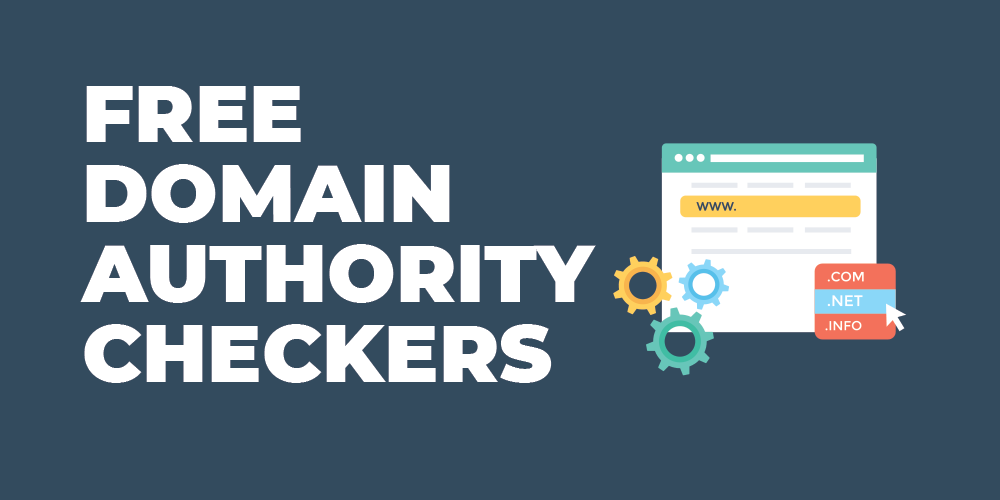 Domain authority predicts the chances of the domain appearing in the SERPs. This metric is not a part of Google's ranking factor, which means it does not directly influence the place you take on the search result page. So then, why do you need it?
Domain authority gives you a better understanding of the website's performance and shows where you stand among your competitors. This metric is calculated based on a variety of factors that can include information from search traffic, backlinks, referring domains, and more. Each platform develops its own authority score based on various metrics.
The first step towards improving your score is understanding where you're at. Any free domain authority checker can tell you your score and where you stand among your competitors.
A website domain authority checker can give you insights into how much credibility your website has. The most important metrics usually have a bigger impact on your overall score, which is why making some adjustments to some crucial factors can have a visible impact on your SEO. The higher score a domain authority checker shows, the better chances a website has to rank higher on the search results page.
Below, you will find a list of domain authority checkers that can help you calculate your overall score:
SE Ranking Backlink Checker provides you with all needed data for your backlink profile analysis: check the authority of any domain and page along with detailed data about backlinks to help you estimate the ability of your site to rank high in search engines. The tool provides the information on the Domain and Page Trust (which are SE Ranking analogues of DA and PA), number of backlinks (including the data on new and lost links), links from .edu and .gov websites and much more.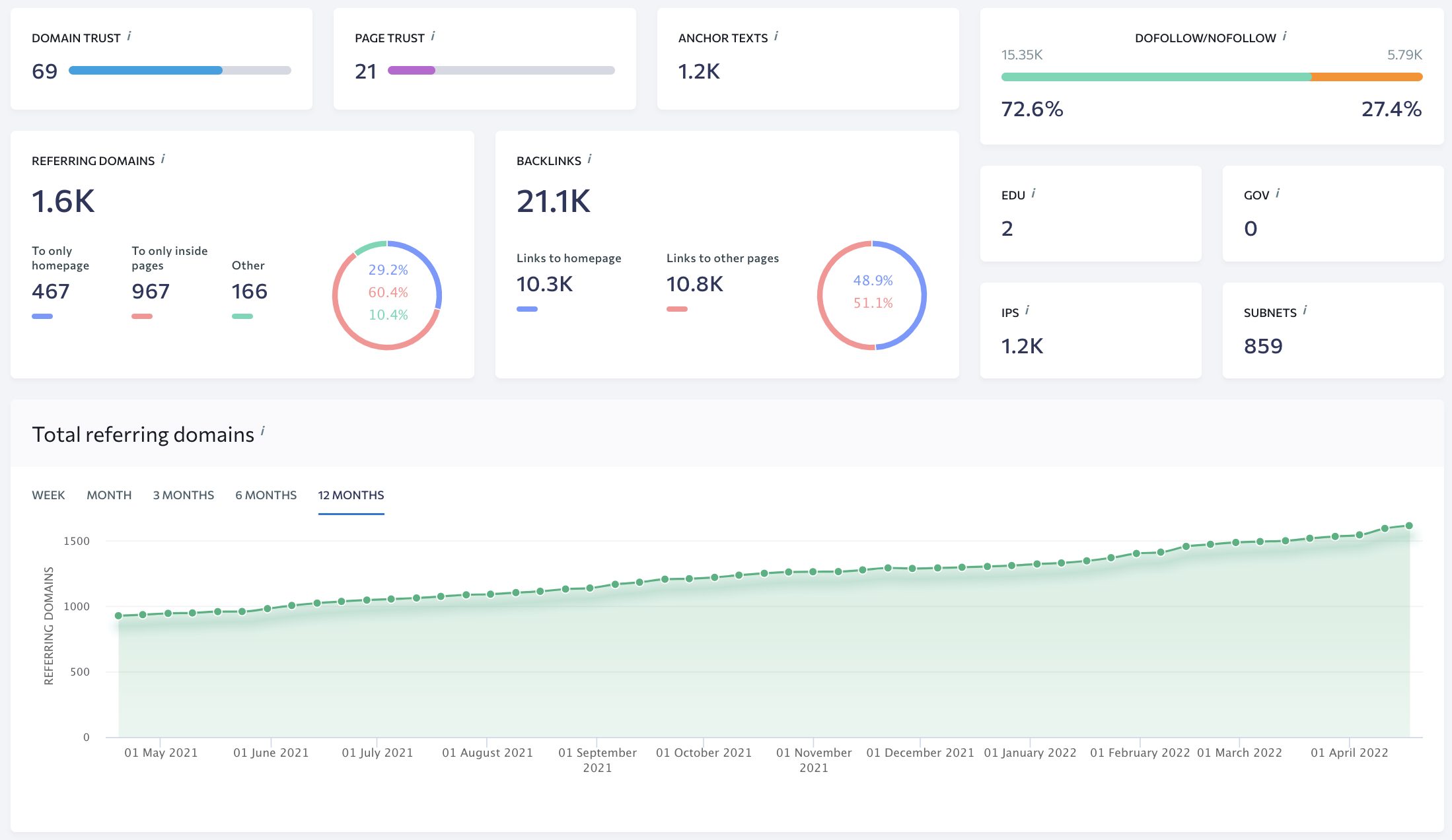 All the data is neatly organized on the dashboard with clickable cards providing the opportunity to both understand the total picture and dive deeper whenever you need just with one click. Use the tool to check the competitors as well to see where they get references and to open up new opportunities for your website.
Capabilities:
Essential checks of your Domain Trust and Page Trust
Detailed data on backlinks and referring domains
The dynamics of the new and lost links
Nofollow-dofollow ratio
Region detection for referring websites by IPs and subnets
---
This is a domain authority checker developed and maintained by MOZ. This is a great tool to get you started. Some of the characteristics this tool helps you evaluate include:
Domain capabilities
Domain linking
Inbound links
Keywords ranking
Anchor text
Top search engine pages
This tool is a great way to analyze your domain authority. It will give you predictions on how well your site will rank on a scale of 0 – 100. From these scores, you can then tell how much potential your website domain holds.

The site also includes features that will help you in your SEO optimization to rank the keywords and compare your scores with your competitors. For instance, the Spam Score will tell you the score of the linking domains and their respective spam scores. The top pages will show you the pages that hold the biggest page visibility.
---
This is a DA evaluation tool that provides you with other various domain metrics tools. It helps you to as well evaluate your SEO rankings, page authority, and how well your site performs when put against your competitors.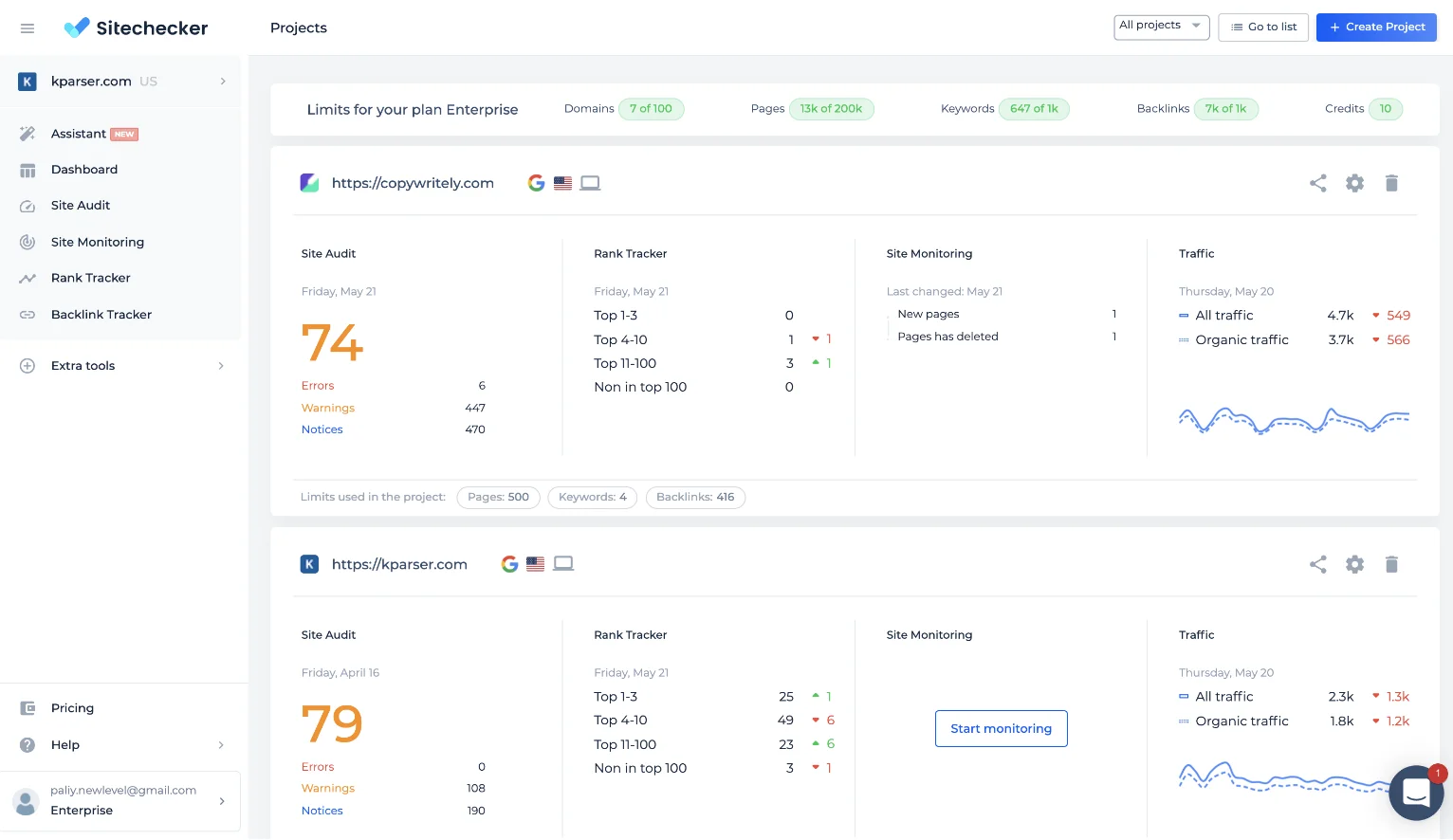 The SiteChecker website also has other tools that will help you in both domain and page authority checking. They include:
SEO monitoring
Backlink tracker
Backlink checker
Rank tracker
Health checker
SEO optimization is made up of many tactics: DA, page authority, keywords, backlinks, anchor texts, and others. SiteChecker helps you in evaluating how well these features perform on your website. Therefore, it would be great to consider using this tool's one-package-covers-all module.
---
Website SEO Checker DA evaluation is another tool to keep you updated about how well your domain scores.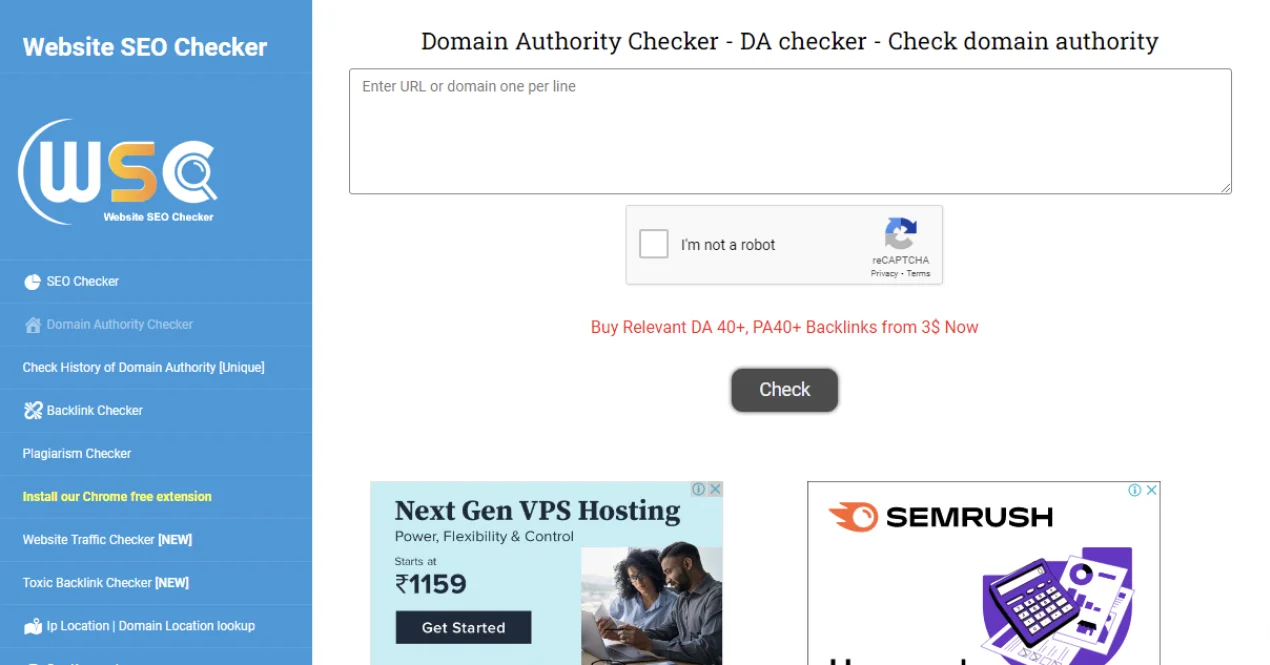 The checker website has many tools to analyze and rank your site. Some of the tools that are made available by the website include:
Checker for domain age
Alexa ranking checker
Google indexing checker
PA checker
Domain checker
Difficulty in keywords checker
Backlink Analysis
Social sharing counter
URL to domain extractor
HTML/ XML sitemap generator
You can also use the DA evaluation tool to evaluate other websites and compare them to yours. This way, you will be able to compete effectively SEO wise.
---
This is a completely free DA analysis tool. It uses a domain ranking checker to evaluate the traffic driven to your website using keywords, backlinks, and URLs. The website will also help you in identifying your competitors' most important keywords. After entering the domain into the search field, you will be presented with 50 most recent and important searches that were performed on Google.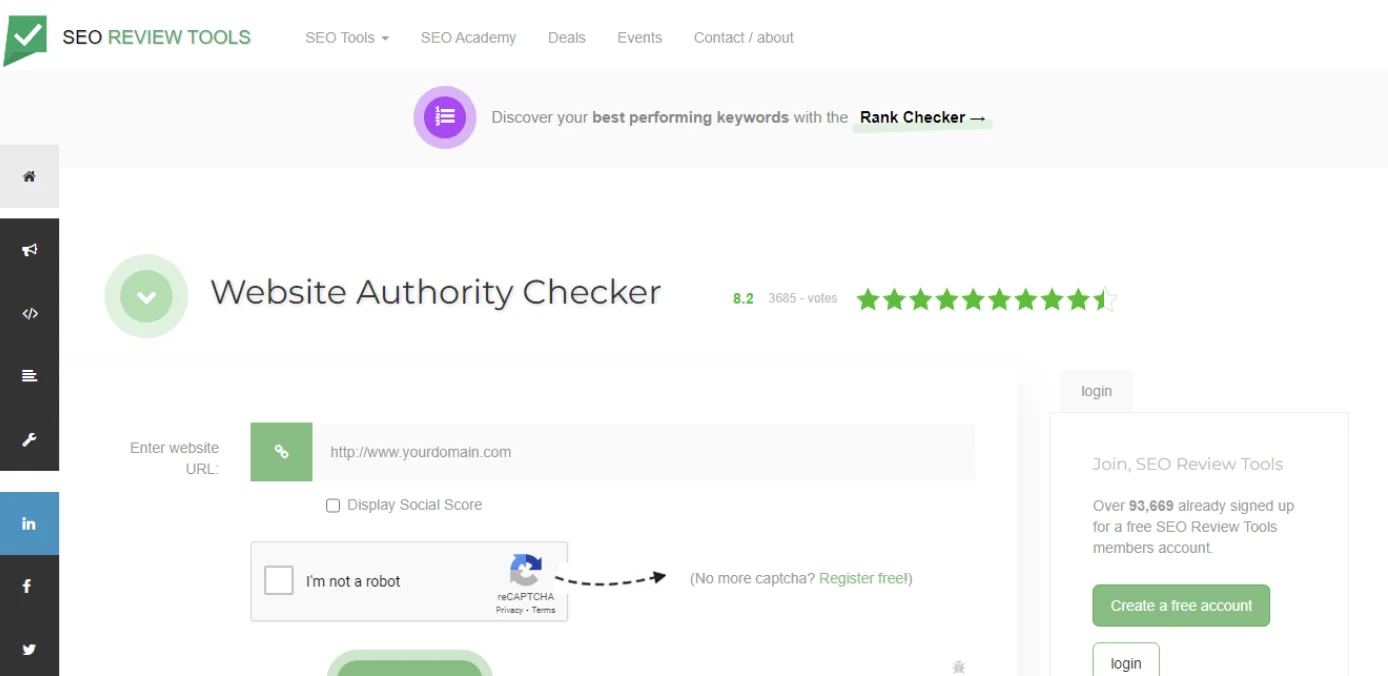 The reports that you get for your domain include google rankings, keyword difficulties, the monthly search volumes, and how well your domain performs. This website comes with other Search Engine Optimization modules to enhance your visibility on search engine results. These tools include:
Keyword difficult checker
Domain rank checker
Mobile friendly tester
Website accessibility checker
Website authority checker
Backlinks checker
Wikipedia keywords tool
Security checker
Bing keyword tools
Amazon keyword tool and many more
---
SmallSEO tools is a website domain checker that is most famous for its wide range of SEO optimization tools. The domain rankings evaluation tool from this website uses the MOZ ratings to rank your domain.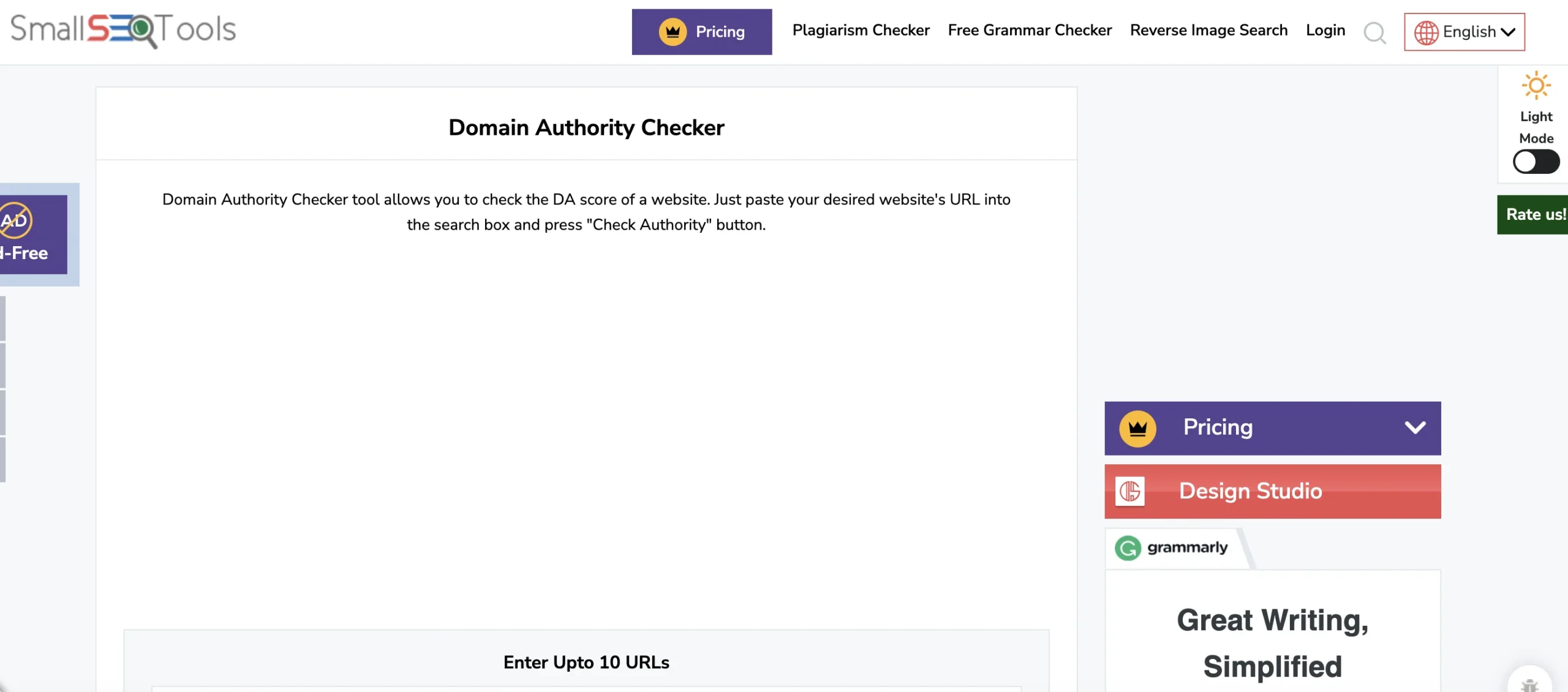 These tools ensure that you can monitor the performance of your domain in search engine result pages. You will also be able to keep an eye on your competitors' DA. This will help you in identifying whether you are playing your SEO cards right. Though the domain analysis tool provided by SmallSEO tools is free, you will get the most accurate results. SmallSEO DA tools are famous for the side range of functionalities and features they cover.
---
This is another tool that will make analyzing domains a walk in the park. It is very easy for beginners and provides an excellent platform for keywords search. SEMScoop will give you a comprehensive domain analysis, but it will also help you in the following:
Comparison of your website keywords against the top-rated domains
Finding the referring domains
Ranking your domain in MOZ ratings
Domain audits
SEO optimization
With these capabilities, you will be able to put your website rankings higher on the results of a browser, commonly known as SERPS. The site also gives you the tools to analyze the profile of your competitor. This way, you get to understand how good they perform and how you can outperform them.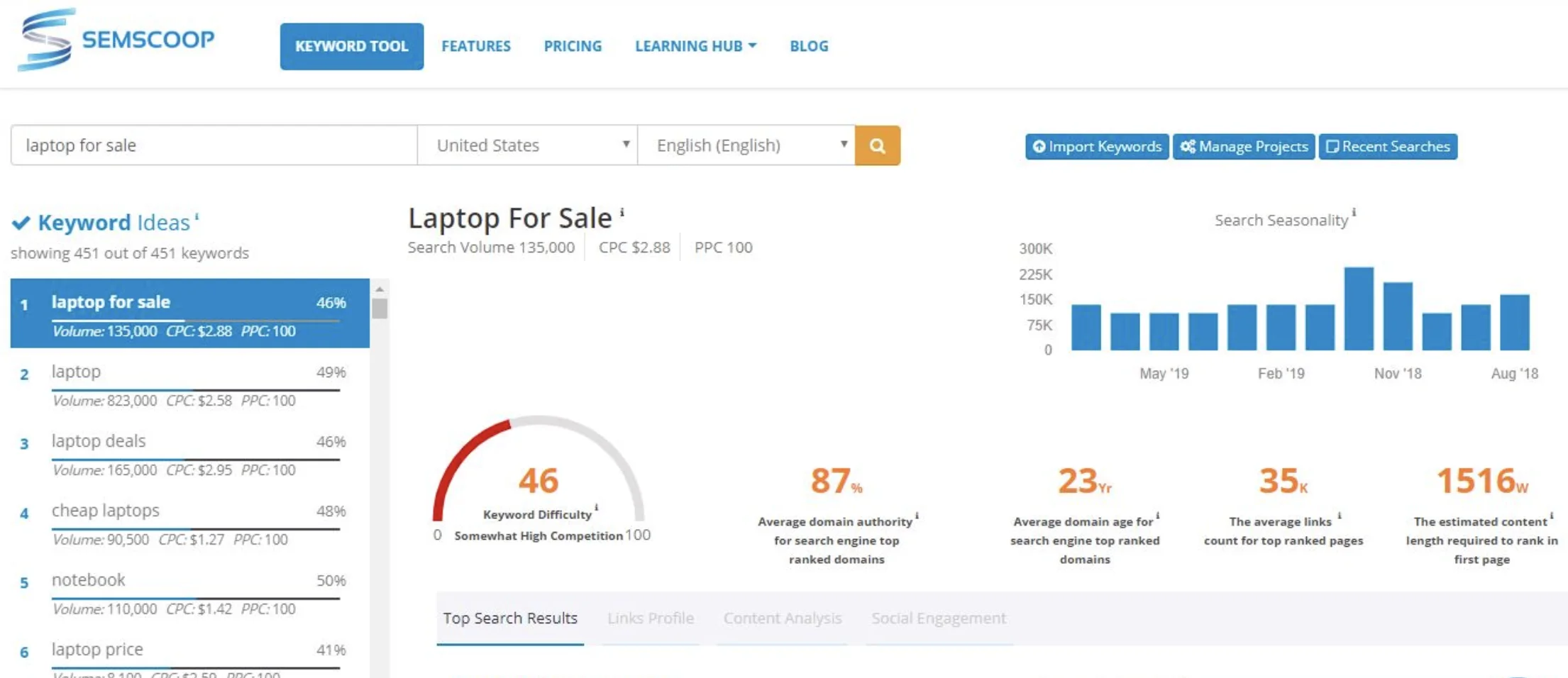 The content score also provided by this tool will analyze your web content and recommend the SEO improvements that you need to add. Apart from your domain getting verified, you will get insights into how to improve your website traffic.
---
This DA checker is a completely free domain analysis tool. It supports up to 10 searches each time, which means you are given a change of checking 10 DAs in one go. This does not limit you to do the ten searches.
You can clear the search field and enter another set of ten domains to get some comparative results. This tools also comes with the following tools:
Alexa rank checking utility
Domain checker
Extractors for URL and other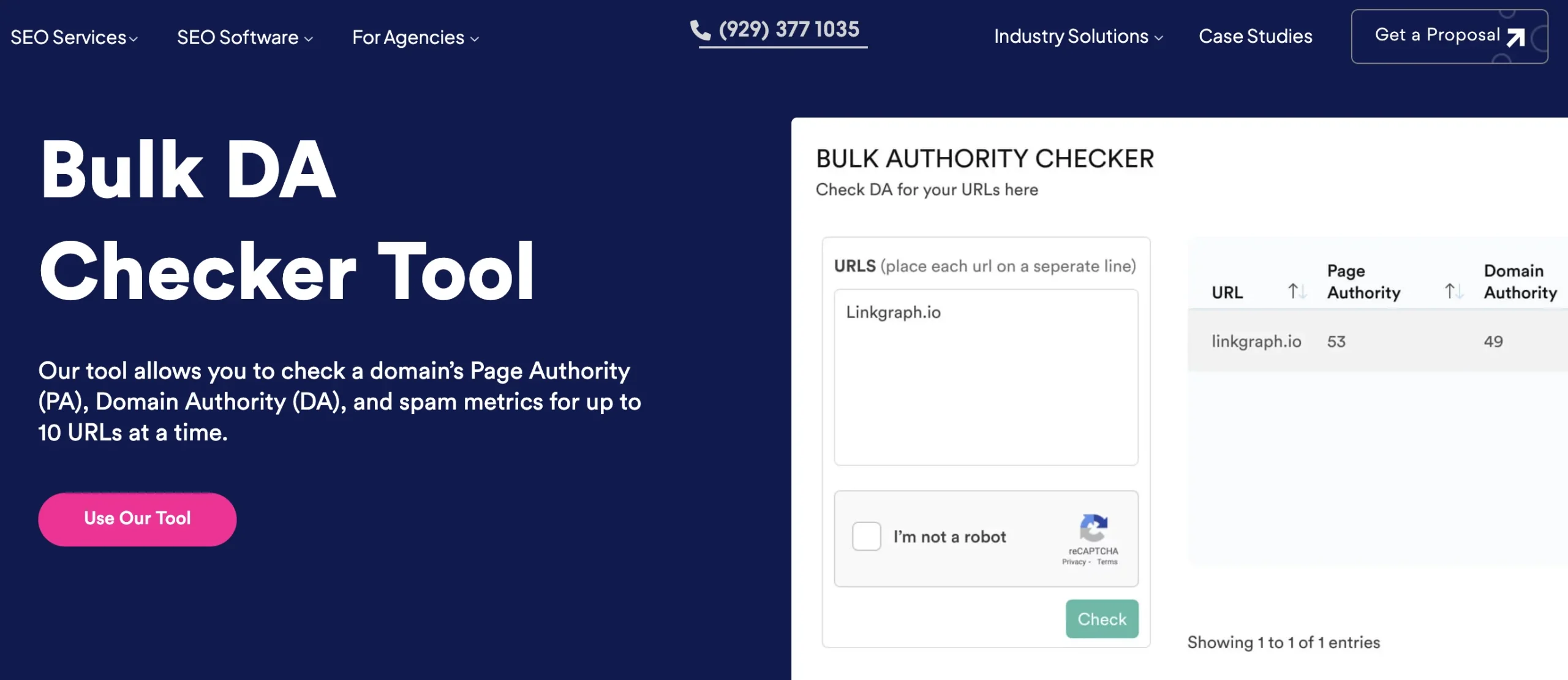 This DA checking tool mostly gets its analytical data from an API provided by MOZ. This means that the data you get is analyzed and presented according to MOZ metrics.
---
This is another DA tool that gives your domain performance using the MOZ ratings. SureOak DA is an excellent choice for many beginners since you don't have to download the application. All you have to do is go to their website and put the URL in the search box. The results returned include search engine rankings, domain performance, and other tools. The other tools provided are mostly SEO based to give your website a better ranking in both DA and PA-Page Authority. These tools include: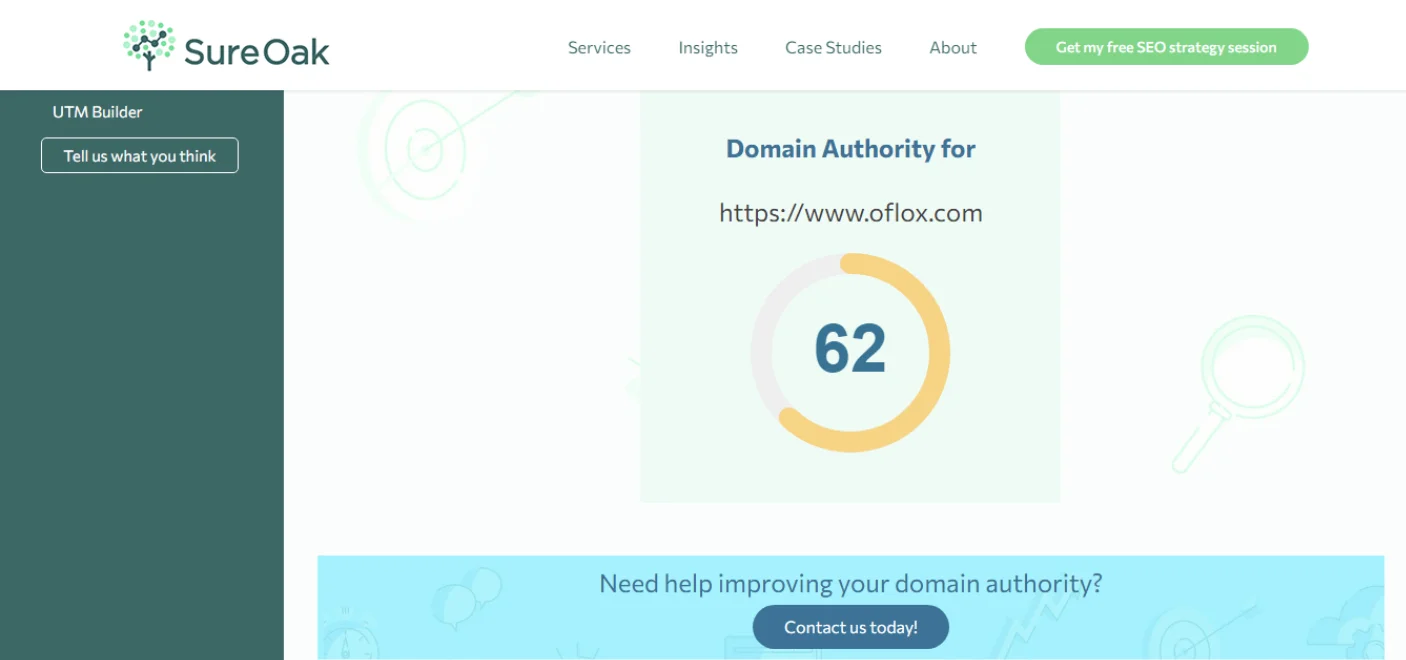 SEO score checker
SEO crawler tool
Redirect checker
Header status checker
Keyword ranking checker
Keyword density checker
Sitemap generator
Meta tag generator
UTM builder
---
This DA checker is another completely free tool that you can use to check the authority for your domains and pages. It provides a robust analysis of your DA using search engine rankings, MOZ rankings, links, etc.
Though it is not a very comprehensive DA checker, you will get the most important metrics that can help you optimize your domain and website for search engines.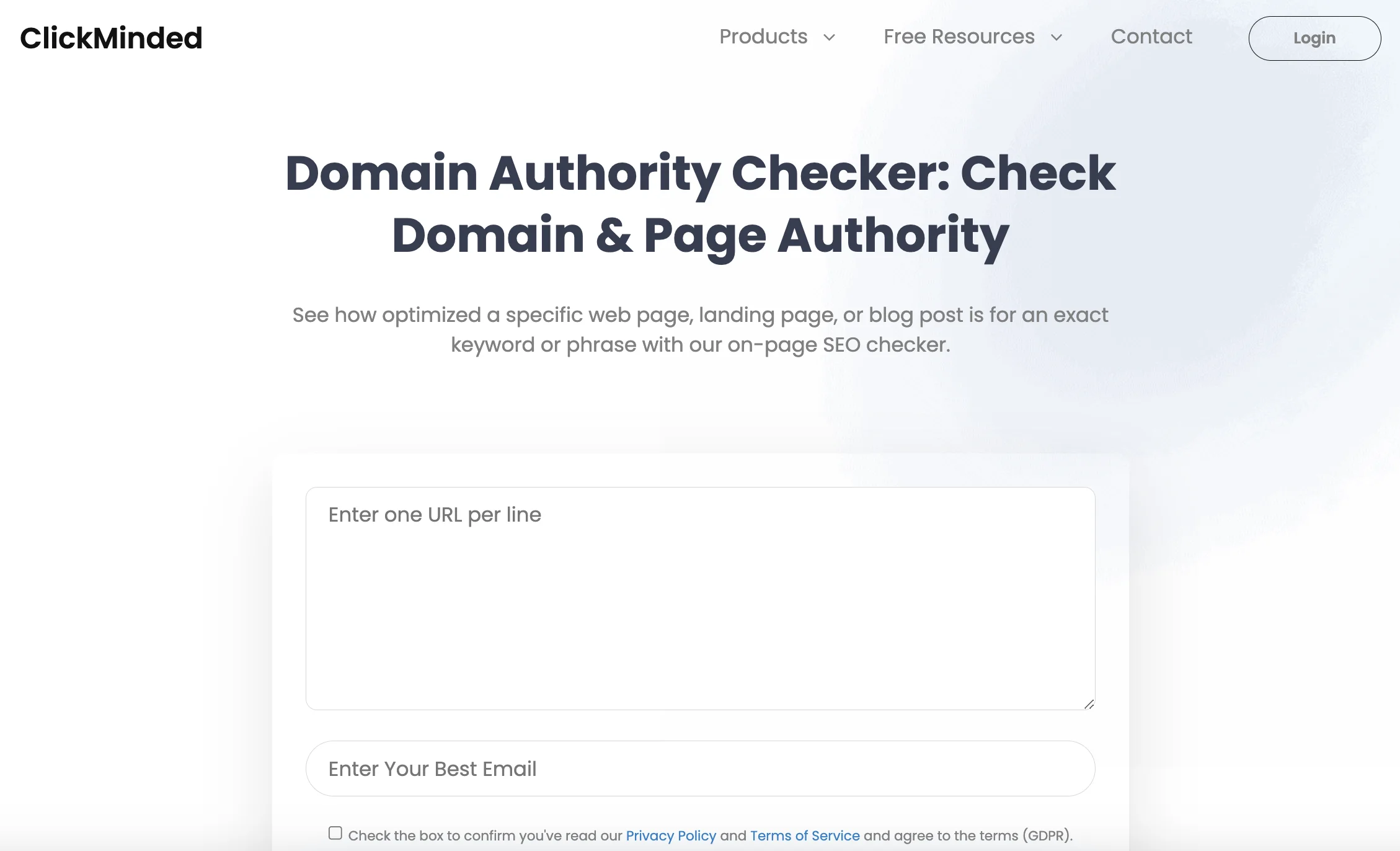 ---
If you need a free DA checker for multiple domains, then the HOTH has got you covered. This tool is used to calculate the strength and performance of your domain. The results returned includes: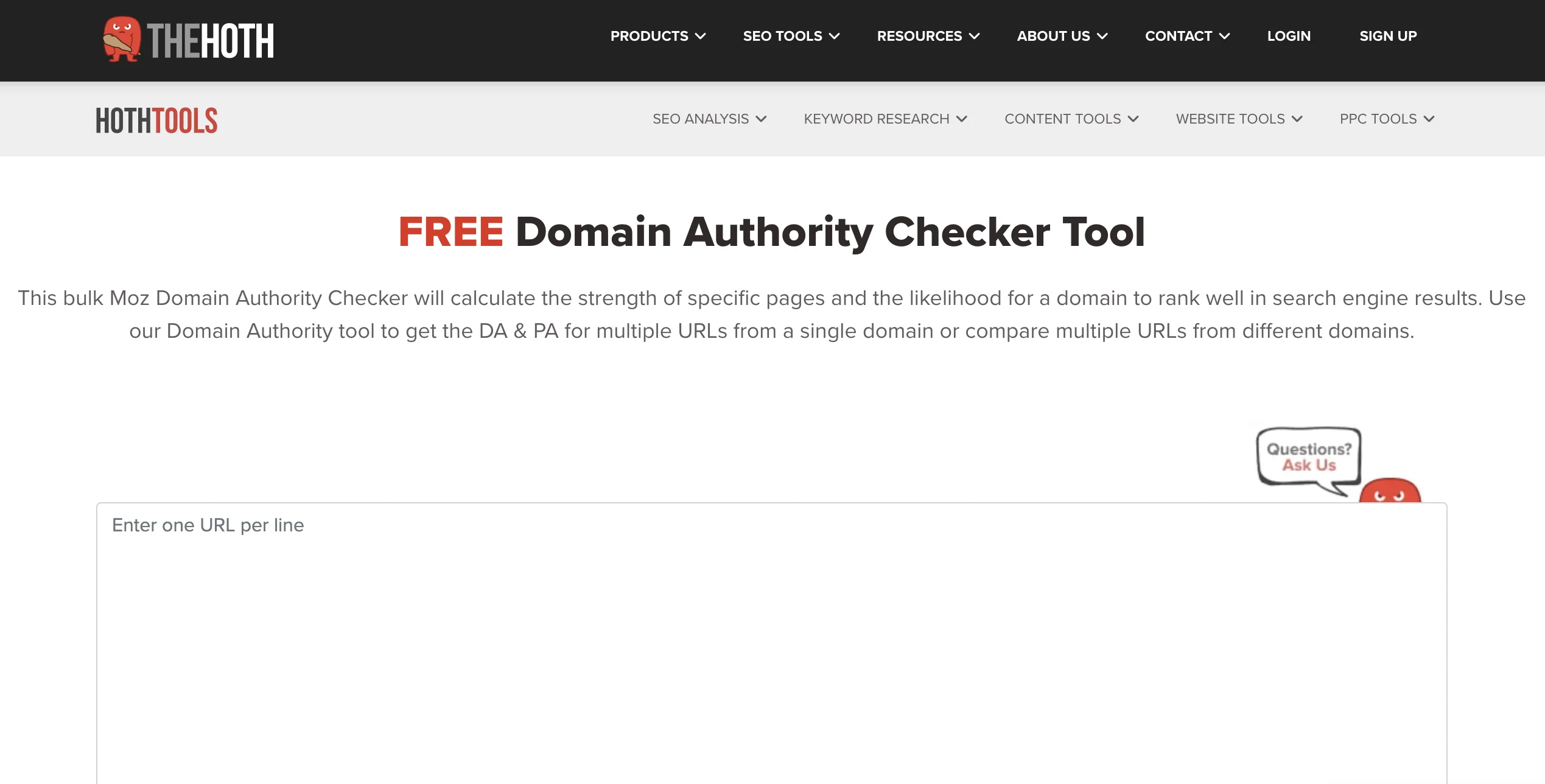 MOZ DA
MOZ PA – page authority
This tool allows you to search for a maximum of 10 URLs for each search. This way, you can view the performance of your competitors' sites against yours.
Conclusion
Domain authority score can offer valuable information that represents how Google will evaluate your website — and how well it will rank in search engines. It is an effective tool since it builds a score based on various metrics, including on-page and off-page factors. This way, you can evaluate your backlink profile and identify what you need to do to improve it.
Even with a free domain authority checker tool, you can clearly see points for improvement. If you have a higher score (over 60), it may be more challenging to grow your score. This is because the score is not calculated linearly, which means it adds more points for the most important metrics. The improvement process may take some time, but it's worth the effort in the long run. Working on your domain authority will help you build a reliable backlink profile. You can use a domain authority checker to see how well you're doing against competitors and how well your overall SEO strategy is performing.
You can choose a free online domain authority checker tool with basic features or a paid one with advanced features. If you're not sure which one is best for you, you can find a service that offers a free trial to test all the additional features.
We suggest using the SE Ranking Backlink checker: with this domain authority checker, you get a detailed backlink analysis and can check domain and page trust. Whether you're just starting to improve your score or need to look after some specific data, you can run your website through the service to get valuable insights.