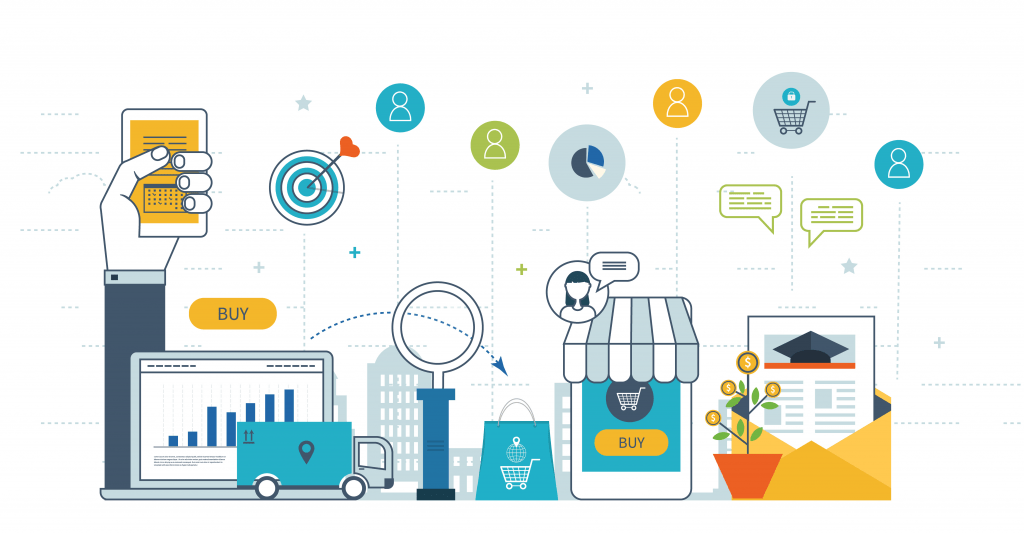 If you run a thriving Facebook Ad Agency then you know that clients always want to know how their Facebook Ads are performing and what kind of ROI they are seeing. I mean, who can blame them… They are paying you thousands a month to spend their money.
But creating awesome ads, optimizing and writing witty sales copy takes time, so you will take any amount of time-saving tools you can get.
In this article, I am going to show you 6 really cool reporting tools that are perfect for Facebook Ad agencies. If you want to save time, impress your clients and increase the value of your agency, then these reporting tools should be your #1 priority.
Accurate SEO reporting will show you as a professional, caring company, striving to team efficiency and customer satisfaction. With this in mind, SE Ranking created its SEO Report Generator Tool that will save you time and effort.
Create your own report with the drag-and-drop interface or choose among pre-defined templates for any need: social media and competitor overview, SEO performance, Google Ads activities, website audit summary and more. You can also benefit from the white-label reporting and personalize it for your brand.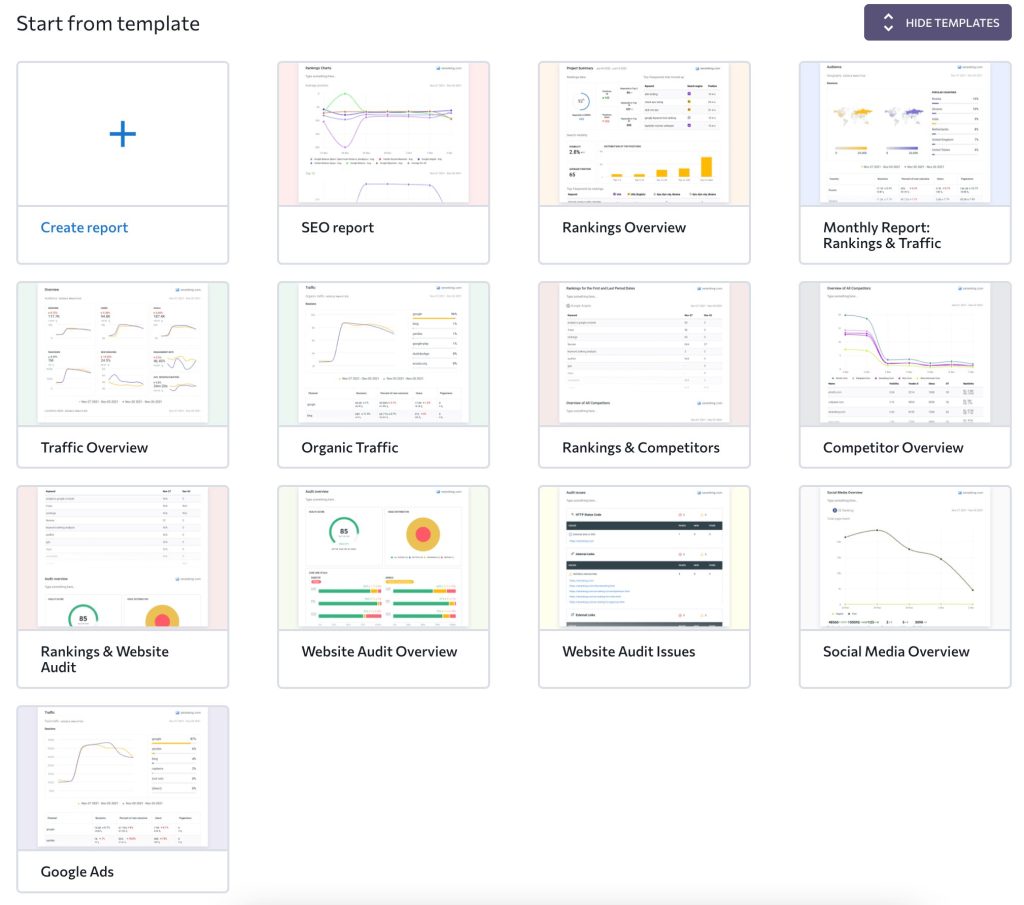 The tool allows you to schedule and automatically send reports in just a couple of clicks. Convenient, multi-functional, and at an affordable price. Triple combo!
Click on the button below and get a 14-day free trial to appreciate all its advantages.
FREE TRIAL
Facebook Analytics
Facebook Analytics is a very powerful reporting tool for Facebook Ad agencies. The platform has come a long way and is really great for getting really deep into your client's data. You can set up scheduled reports to send to your clients to keep them up-to-date with your ad campaigns.

With Facebook Analytics, you can see a number of important KPIs, conversions and demographics that will help you better optimize your clients Facebook Ad campaigns. Simply go to analytics.facebook.com and you can start seeing in-depth data about your client's campaigns.
You can even connect Facebook conversion revenue online so that you can see the revenue being generated from your Facebook Ads. This way, your clients can see exactly how much ROI your advertising campaign is bringing in.
Google Analytics
Being one of the most used website tracking software online, Google Analytics makes it super simple to send ROI-focused automatic reports to your Facebook Ad clients. If you do not have Google Analytics installed on your website or your client's website, then you should install it now.
With Google Analytics, you can track a plethora of really great data from your Facebook Ad campaigns. Simply add UTM tracking URLs to your Facebook Ads, and you can see detailed information about your Facebook Ads conversions, exit pages, CTRs, revenue and more.
Simply head to the Google Analytics->Acquisiton->Social to see a number of reports that you can send your clients.
You can even schedule automated Google Analytics email reports to send to your client's email, daily, weekly or monthly. This can help free up some of your time so you can focus on what you do best… creating awesome Facebook Ads.
Google Analytics is really simple to install. All you have to do is paste the javascript code block onto your client's website and you can start tracking the performance of your campaigns.
AdEspresso
With AdEspresso, you can automatically optimize, track and report your clients Facebook Ad campaigns. This reporting tool is perfect for any FB ad agency looking to scale their business and manage a large number of campaigns right in the AdEspresso UI.
They make it super simple to create ads, run A/B tests, send reports, optimize ads and stay on top of your clients Facebook ad campaigns. You can start using AdEspresso for free with no credit card required and save a ton of time automating your Facebook Ads.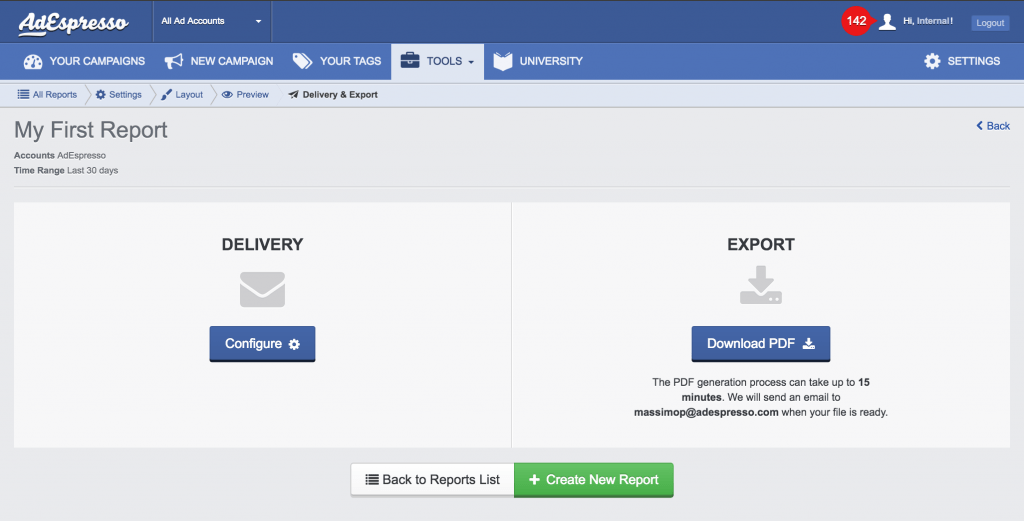 Not only is a great tool for running ad campaigns, it's also an amazing Facebook Ads reporting tool for agencies. You can automate your reports and send them whenever you would like and to whoever you would like.
You can also use their advanced PDF Report creator that can help save hours by allowing you to create stunning PDF Reports for your clients with a simple drag and drop tool.
Simply Measured
Simply Measured is an all-in-one Social Media analytics tracking platform. You can do everything from discovering emerging topics and influencers to measuring conversions, leads and purchases from your social media campaigns.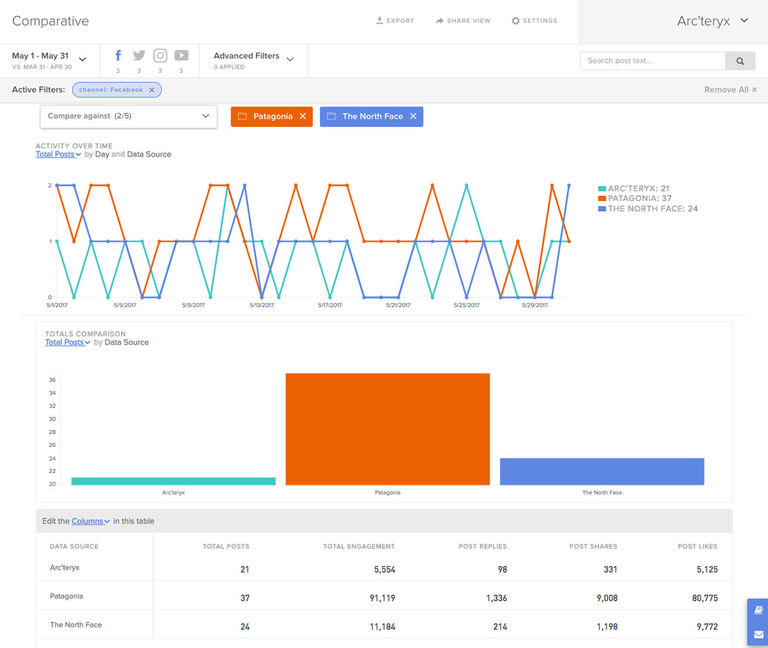 If your clients want to closely track their brand performance, benchmark against competitors or optimize their Facebook content, then Simply Measured will fit right into your tools. You can see reports of the best performing posts, when the best times to post are and even see which posts are driving the most conversions to your client's website.
With Simply Measured, you can keep your clients up-to-date on their Facebook Ad campaign performance with real-time reports with a ton of KPIs that your client can log in and browse online from any device.
SocioGraph
SocioGraph is a really cool tool for Facebook Ad agencies that allows you to see detailed analytics for Facebook Groups and Pages. View valuable data about your community like how many posts shared, ratings, comments, etc.
See the growth of your client's pages or groups over time and get useful data about post engagement, activity, and compare it to competitors.
Get started with SocioGraph for Free or $19.99 a month for the premium version.
Quintly
The last reporting tool for Facebook Ad agencies is called Quintly. Its a professional social media analytics platform that allows you to track, benchmark, and optimize your social media performance across all channels.
Quintly allows you to create automated reports to send to clients or bosses about your company's or clients' social media marketing performance. Quintly also has competitive benchmarking against competitors in your social media channels.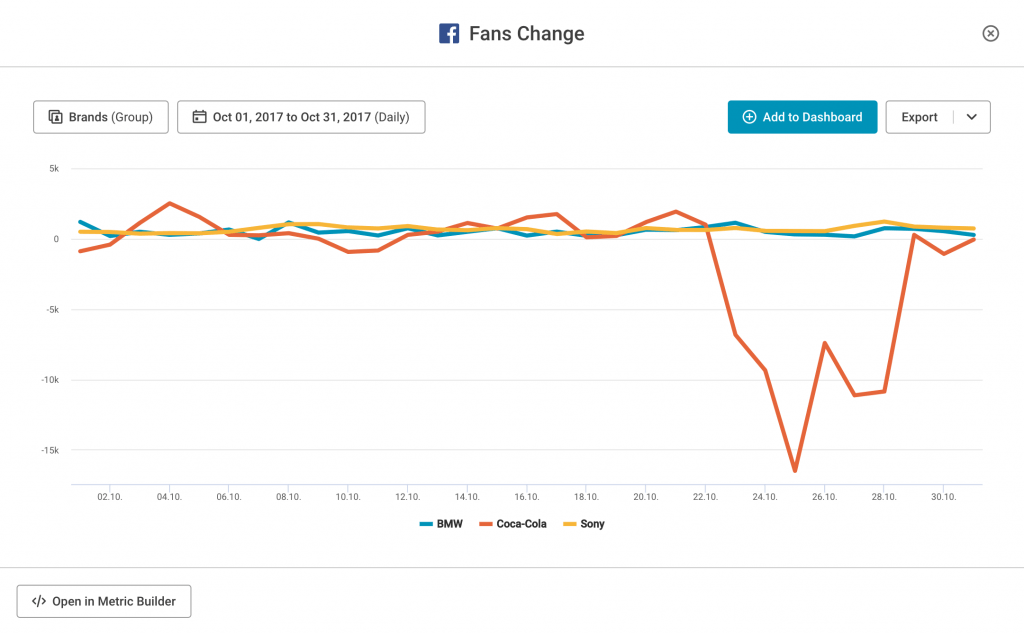 You can also connect your Facebook Insights so that you can compare your client's pages and benchmark them against each other to see the best performing content and ads.
Wrapping Up
In conclusion, there are a number of great tools out there to automate your reporting for your Facebook Ad agency. If you have more than 5 Facebook Ad clients, then you should really be thinking about how to save more time so you can focus on growing your agency.
With these tools, you can increase your productivity by automating your reporting for clients. They will love you for it and you will have a lot more time on your hands.