How much do you know about the latest trends in social media for 2020?
Prepare for some surprises as you read through this list of the most-revealing social-media statistics you should know. Whether you're trying to advertise or simply trying to expand your platform, here are the facts that could change the way you approach your online social networks:
Social media marketing matters, and it makes the most impact through videos:
1. The amount of video content that people have uploaded through social media channels in the last 30 days is more than U.S. television networks have made in the last 30 years.
2. People share videos and other visual content 40 times more than any other content on social media.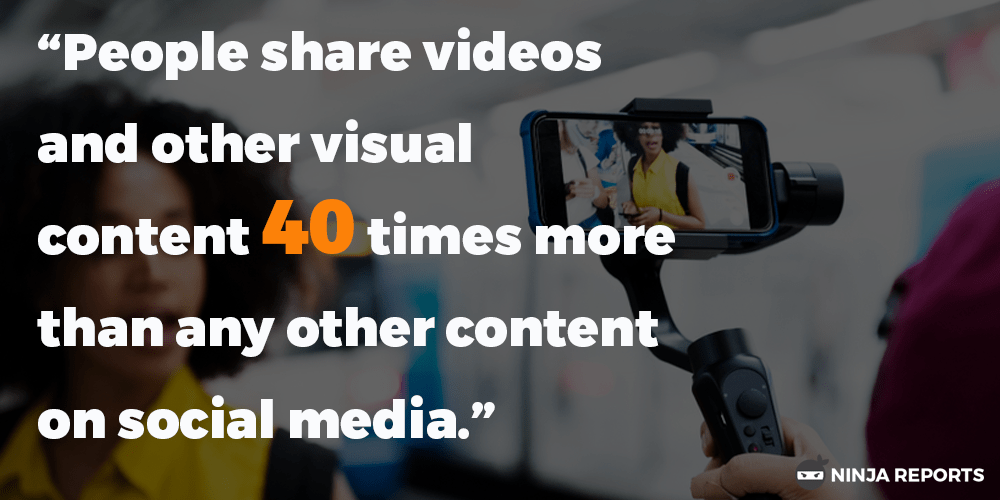 3. According to AdWeek, more than 88 percent of American companies market on social media.
4. Within the United States alone, an estimated seven out of every 10 people have at least one social media account.
How are the demographics of social media audiences changing?
Social media marketing audiences are expanding like crazy across every platform:
5. At the end of 2018, the amount of people browsing online has increased to 4.1 billion. At least two-thirds of these Internet users have social media accounts.
6. More people are now online in Asia than on any other continent in the world. Nearly half of all people browsing the Internet are in Asia. In this part of the world, the mobile Facebook and Instagram apps are the most popular of all social media networks. European users make up 16.8 percent of all Internet browsers worldwide, which is still more than the total number of people online in America.
7. A total of 85 percent of people on Facebook mute their videos while watching. For this reason, more people are using captions on their videos to make sure that their message gets across when people mute their videos. If a video is not interesting enough visually, then you are likely to lose the viewers who muted it.
8. The largest age group on social media includes all adults from 18 to 29 years old. A whopping 88 percent of them stay connected to social media websites daily.
9. One of the fastest-growing social media platforms internationally is Pinterest. More than 80 percent of their newest members live outside the United States.
10. At least 40 percent of Pinterest users have an estimated household income of $100,000 dollars annually or more.
At least 40 percent of Pinterest users have an estimated household income of $100,000 dollars annually or more.
Click To Tweet
11. An estimated 50 percent of all millennials visit Pinterest at least once each month, and the majority of them use it to plan major life events like weddings.
12. Twitter has a balanced audience between accounts held by men and women. About 23 percent of U.S. men are active on Twitter, and 24 percent of all women also engage regularly through Twitter.
13. The Twitter audience has a higher average education than other social media platforms. At least 32 percent of all Twitter users have graduated from college, while only 18 percent hold high-school degrees.
14. More millennials are on Twitter than any other age group. A large 36 percent of people from 18 to 29 years old are actively engaging on Twitter. By comparison, only 8 percent of adults older than 65 years old are on Twitter.
15. Experts predict that a total of 2.77 billion people will be active in some form of social media in 2019.
16. Facebook already has 2.27 billion users who engage with the website at least once a month.
17. By the end of 2018, Instagram has gained more than 1 billion active participants each month.
18. Twitter reached 326 million active users engaging each month by the end of 2018.
19. LinkedIn now has at least 260 million members active on a monthly basis at a minimum.
20. Instagram has become far more international than many other social-networking websites. A surprising 80 percent of all Instagram users currently live outside of the United States.
21. Now 32 percent of everyone online has an Instagram account.
22. Every day, users upload and share more than 95 million photographs and videos on Instagram.
How are engagement rates changing among various social media platforms?
23. A study published by Forbes found that 90 percent of consumers feel that videos shared on social media help them decide whether or not to purchase a product. A total of 64 percent of people said they are more willing to buy something after they see a video about it. For these reasons, marketers everywhere are adding more video content to increase their sales.
24. Advertisers who use videos both on and off of social media platforms get 66 percent more qualified customer leads annually. Audiences find it easier to trust a brand when they see a video about it, and they enjoy the additional education offered through videos.
25. A Nielsen study discovered that 98 percent of all Pinterest users click on links of things they like on Pinterest. That gives Pinterest the highest direct-engagement rate of all social media websites.
26. The amount of blog posts published daily is far less than any other medium of online social interaction. Users upload a total of 4 million blog posts online each day.
27. Twitter users send more than 500 million tweets daily.
Twitter users send more than 500 million tweets daily.
Click To Tweet
28. An interesting study came out about how often Americans engage with social-media platforms. In terms of daily usage, 74 percent of Facebook users visit this website every day. Snapchat's users come next in the rankings with 63 percent of them engaging daily. Instagram sees 60 percent of its users active each day, and Twitter has 46 percent of its members interacting every 24 hours. Finally, 45 percent of all YouTube accounts are actively engaging with their video content on an average day.
29. While millennials have been the largest demographic group of people who are active on social media, other generations are engaging more online in recent times. By the end of 2018, 75 percent of those born from 1965 to 1980 are now active social media users. This rise makes Generation X the second-largest audience online.