[toc]
SEO, or search engine optimization, is the method that search engines (Google, Yahoo, Bing) use, searching an online index for relevant content.
It is mainly used to increase traffic to someone's site, and the more it is searched, the more it can grow and earn. Nobody is born with the ability to market themselves or their works. All things need a plan and the occasional leap of faith. Even an industry expert sometimes needs to catch up on all the new SEO trends and new SEO tools. Busy and don't have much time to sit down and read? That's where these SEO podcasts come in, and they each have their different personalities. There's something for everyone, and inclusiveness is an excellent thing in any field.
These are some of the best SEO podcasts on the airwaves, so listen in and learn a little something:
1. Experts on the Wire
This podcast, founded by Dan Shure, is there for those looking for over 10 years of experience in the SEO field.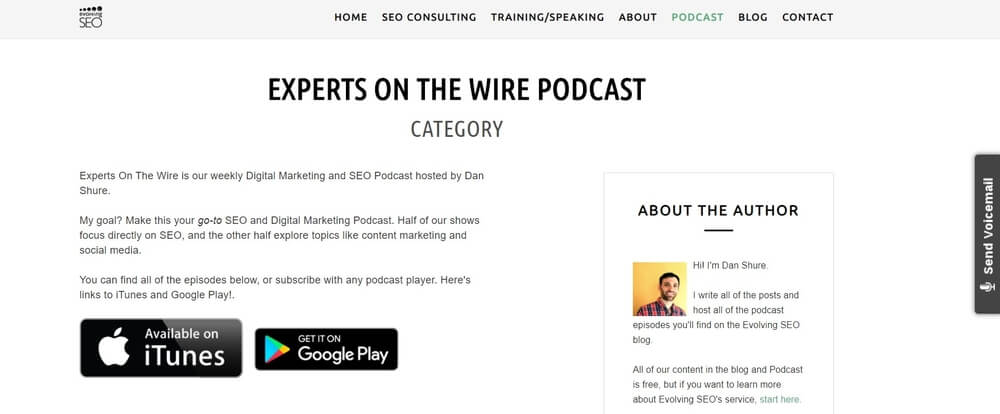 Before he settled primarily on SEO, he was responsible for various TV shows and programs and always tried to produce them with the highest quality. Helping out on the show is his wife, responsible for keeping the audience listening by using timestamps. His topics come from his own research into various SEO trends, sometimes finding info on-site like Twitter.
The family-like atmosphere is sure to keep listeners chuckling and coming back for more.
2. Marketing Scoop
For those entrepreneurs looking for some tips on the purely business side of things, check out Marketing Scoop.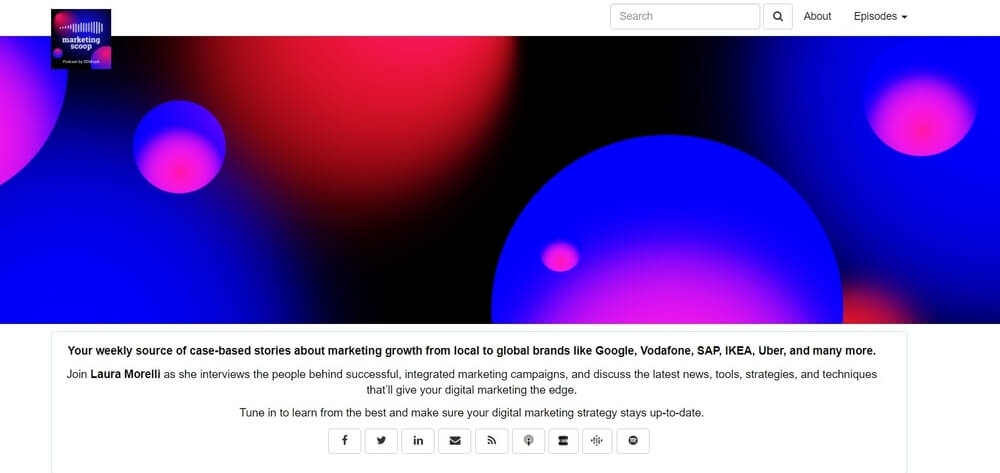 This weekly podcast, hosted by Laura Morelli, looks at all the new (and old) trends going on with many companies, online or real-world. From Google to IKEA, she interviews various employers and CEOs to glean some tips for listeners looking to become something on the net.
Dive in and learn to become a better online marketer, growing your business and earning more revenue. Who wouldn't want that?
3. Marketing Speak
Stephen Spencer is definitely an expert in the SEO field, and it shows. A master of using various platforms, such as Facebook, Twitter, and Youtube, he is happy to dispense the information that all hopeful online businesses need in his podcast, Marketing Speak.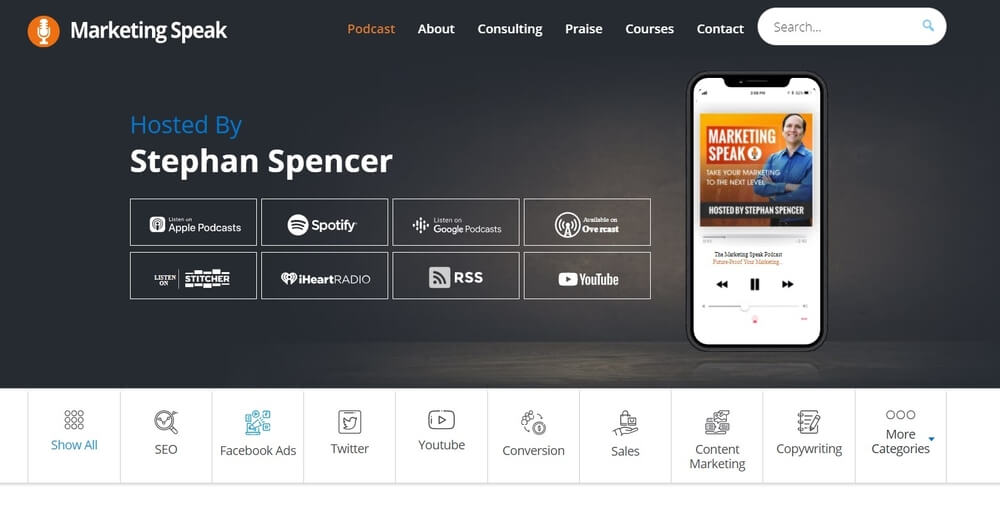 He invites many field experts onto his show and even has the option for someone to call in on-air and directly ask for help. Many online businesses have benefited from his support and have grown to thrive in a competitive online battleground.
4. Copyblogger FM
Those at Copyblogger FM believe that any time is an excellent time to learn, not just on the job (or while staring at a blinking computer monitor for hours on end).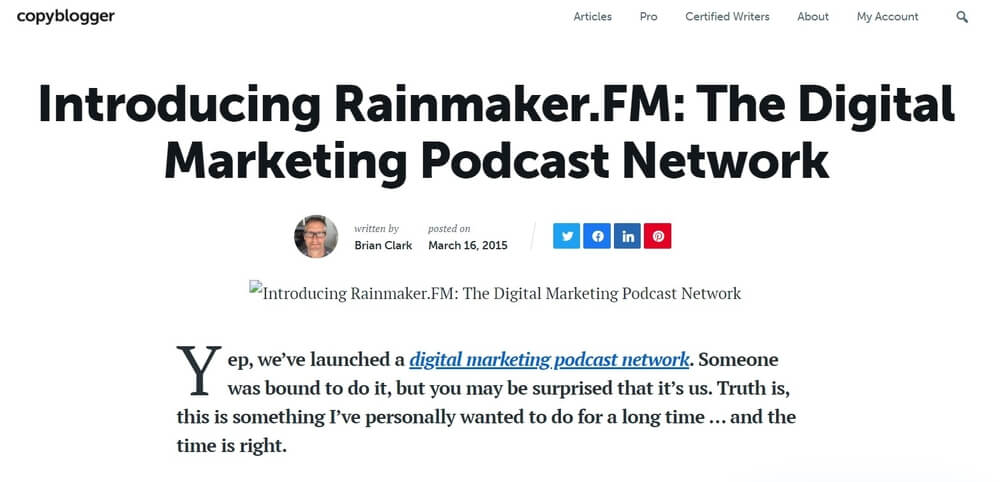 Why not absorb some new information while out jogging or taking a drive? Initially teaching employees to create content at Copyblogger FM, they have since branched out into the radio and internet world and sunk in their fingers.
Their employees consist of experts in their fields, and they are more than willing to share their tips and tricks and encourage people to succeed in a saturated market. Going into topics like email marketing and conquering the anxiety of selling online, this is an excellent resource for anyone looking to head out into the online world. Have no fear.
5. Search Engine Journal Show
Hosted by Brent Csutoras, Danny Goodwin, and Loren Baker, the Search Engine Journal Show takes a look at all things SEO.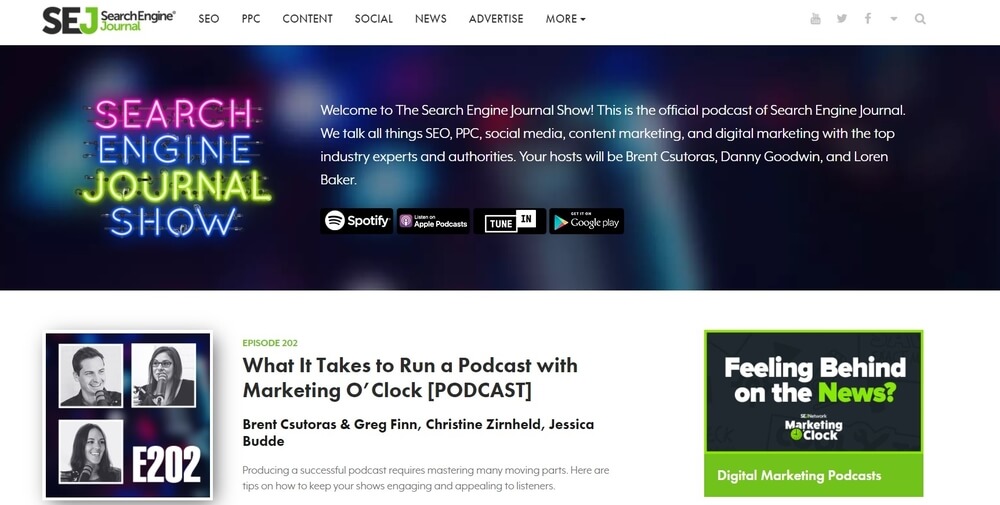 They consider the many ways that products can reach their intended audience, be it through marketing or social media. They don't just cover SEO. They provide info on how to make websites and programs run faster, creating a smoother online process for their businesses and customers. Providing more input are some industry pros that lend their wisdom to the aspiring startup business or a current business owner.
6. Search on Tap
This podcast lives up to its name. Utilizing a more casual approach to podcasting, it is accessible for newer users.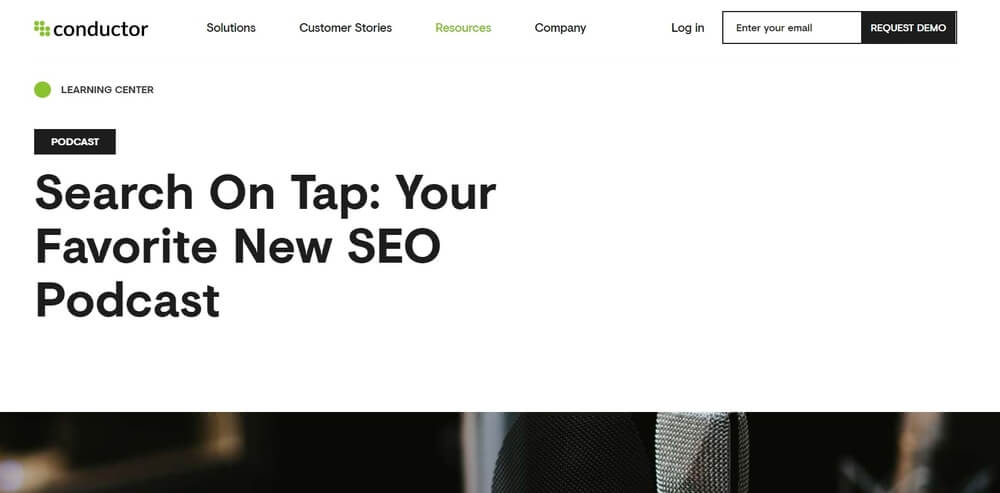 With tips on topics such as SEO, duplicate content, web migrations, and marketing, anyone could tune in and learn something new. Boundless information is on tap here, so relax and have a listen.
7. Webcology
For anyone looking for a podcast that delivers education and humor, Webcology is it. In addition to talking about various ways that SEO can be improved, they also go into just how it works.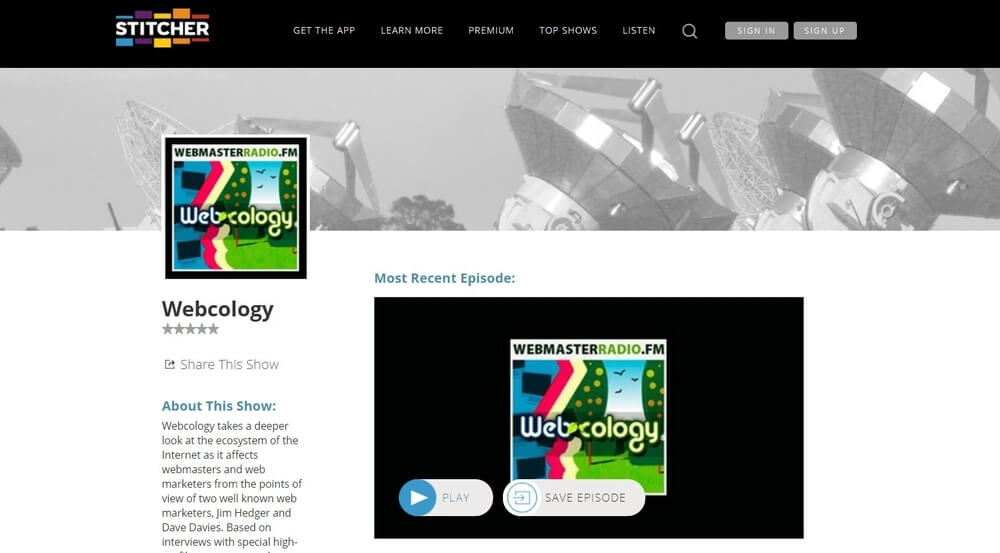 They realize that technology changes by the day, and it is their passion to keep people up to date on the newest information (and make them laugh while they're at it). Webcology also has tips on how to improve work ethic and make website businesses a smoother affair. Give Webcology a listen if you're up for some chuckles and SEO lingo.
8. Authority Hacker
Gael Breton and Mark Webster, the founders, and hosts of Authority Hacker believe the best way to learn is to be relaxed.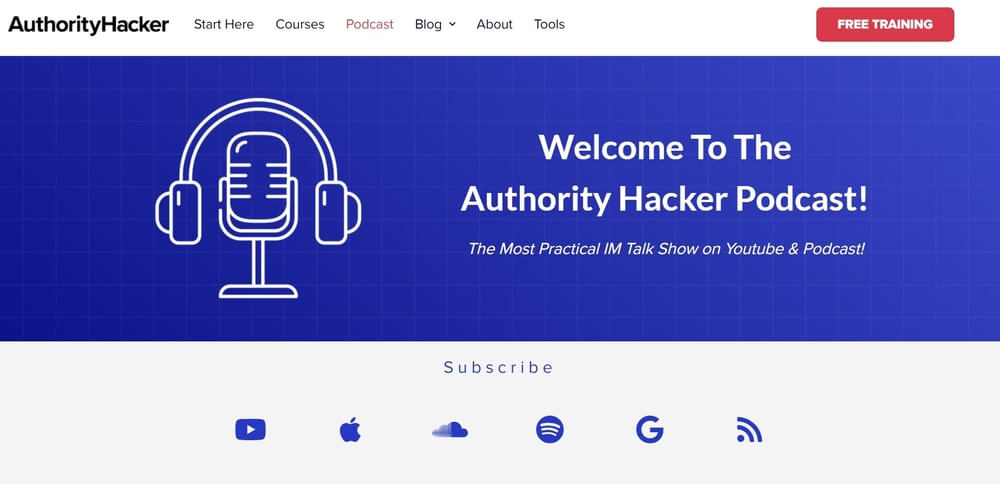 With their laid back personas and wealth of knowledge, they chat with various industry professionals, some famous and some unknown. When not interviewing guests, Gael and Mark talk about their own industry experiences and how they managed to get a multimillion-dollar enterprise up and running. Many listeners have had success after listening, some even raking in big bucks through their effective use of affiliate marketing.
9. Search Talk Live
An expert in digital marketing, Matt Weber shares what worked and what didn't for SEO purposes.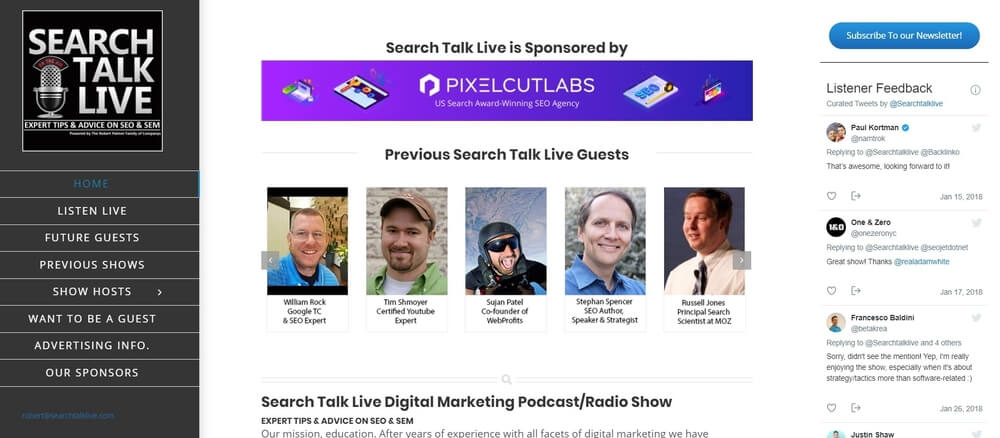 He speaks with guests from all marketing fields, most of them SEO experts. Wanting to see small online stores and businesses become successful, he goes into what not to do with SEO practices to not fall victim to silly mistakes. Each podcast is so packed with information that even those with no knowledge of SEO practices will be able to grasp a basic idea of how it works.
10. The Recipe for SEO Success
SEO copywriting and consultant Kate Toon is an expert on using SEO to become successful on Google. She hosts a podcast called The Recipe for SEO Success.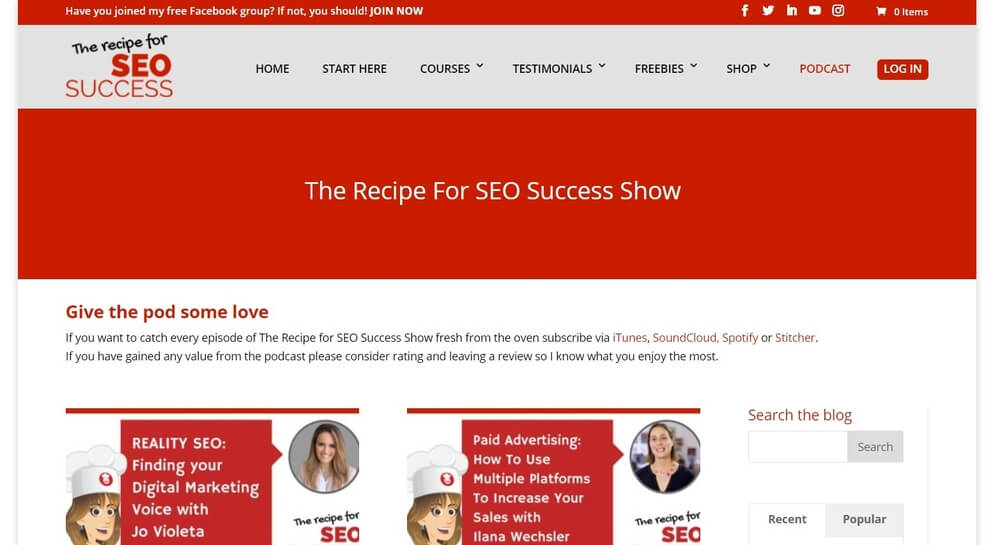 She offers SEO information on optimization, web tips, and the newest SEO information. Digging into real-world experiences, Kate also studies real-life SEO cases, determining what was successful and what was not. She realizes that the key to building good connections and increase traffic is to form a relationship with the customer or client.
11. EDGE of the Web
This award-winning SEO podcast, hosted by Erin Sparks, goes into everything there is to know about the world of SEO.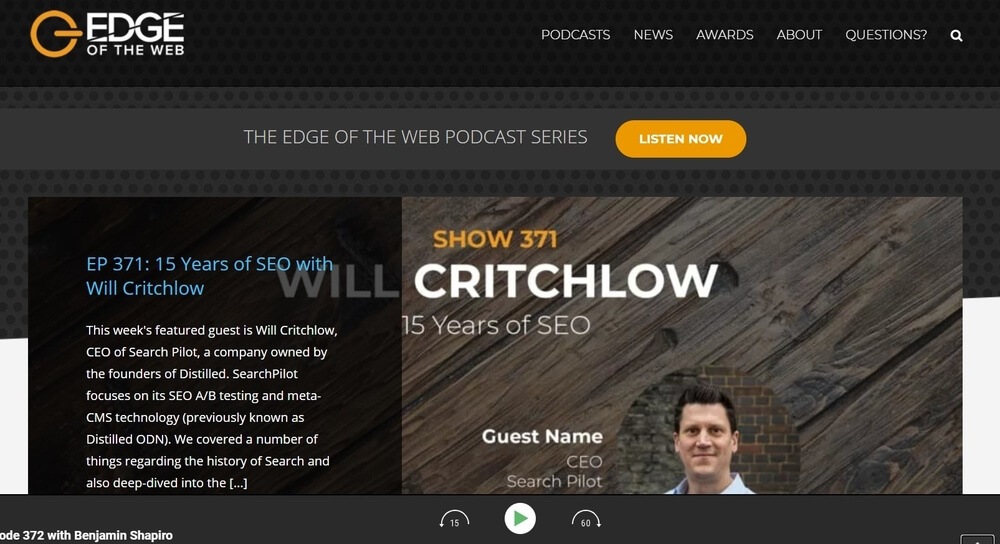 Besides focusing on the newest trends, he also breaks down the SEO process on various social media sites. To further increase the educational value, he regularly invites experts in many computer fields onto his show. There is more. Helped by his guests, he sifts through SEO methods, finding ways to further increase traffic, thus expanding its reach on the web.
12. Cashing In on Content Marketing
This thirty-minute podcast doesn't lack for SEO know-how. It doesn't let up, with its constant stream of SEO topics and bits of SEO knowledge.
Using many SEO masters, they dispense with life-saving(and web-site-saving) information. They cover topics like increasing site traffic and editing. Those who are busy and may not have much time to listen to the radio could probably find a way to squeeze in some time to listen to this podcast. Every little bit counts in the SEO world, and no information goes to waste.
13. Building Online Empires
The Building Online Empires podcast goes about the SEO process like the building of an empire. Every plan has to have a foundation to start on, and without it, most structures would collapse within hours.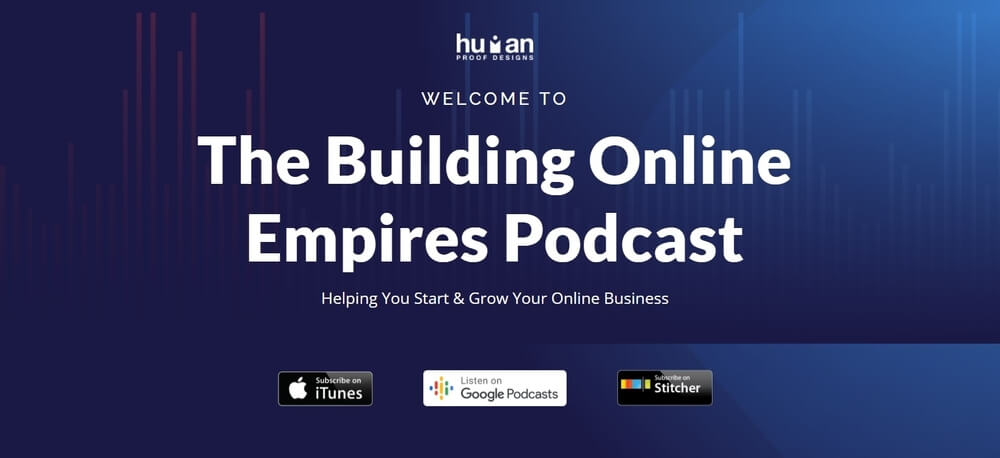 Building Online Empires knows this. Focusing mostly on affiliate SEO, Building Online Empires helps those interested in many kinds of web sites. Content sites or niche sites, they know all about it. Using real-world experiences, they teach every lesson they've learned along the way to building their successful online business.
Hundreds of avid listeners have benefitted from learning about SEO algorithm updates, monetization, and acquiring the right state of mind to succeed. Without a strong drive, online businesses wouldn't get very far. With the current health crisis, nobody wants that!
Conclusion
These 13 podcasts are hosted by people from all walks of life and different kinds of experiences. Using their extensive industry knowledge, they are willing to give out such information in order to help fledgling businesses grow and become successful. Search engine optimization is a massive part of the process now that computers have taken over almost every aspect of modern life.
The only thing to do is adapt, and that's precisely what these SEO industry leaders have done. Mankind was built on cooperation between different peoples and cultures, and not much has changed. This applies now in the business world, just as much as it did back then. If it's the real world or the digital world, the only way to succeed is for teachers to help one another and teach those who are willing to learn.
These SEO podcasts are the perfect way to do that. Even listening to a single SEO podcast a day, you're bound to pick up on some insight you never thought of before. Always keep your eyes and ears open, and you will learn something new, putting it to good use in your future business endeavors.