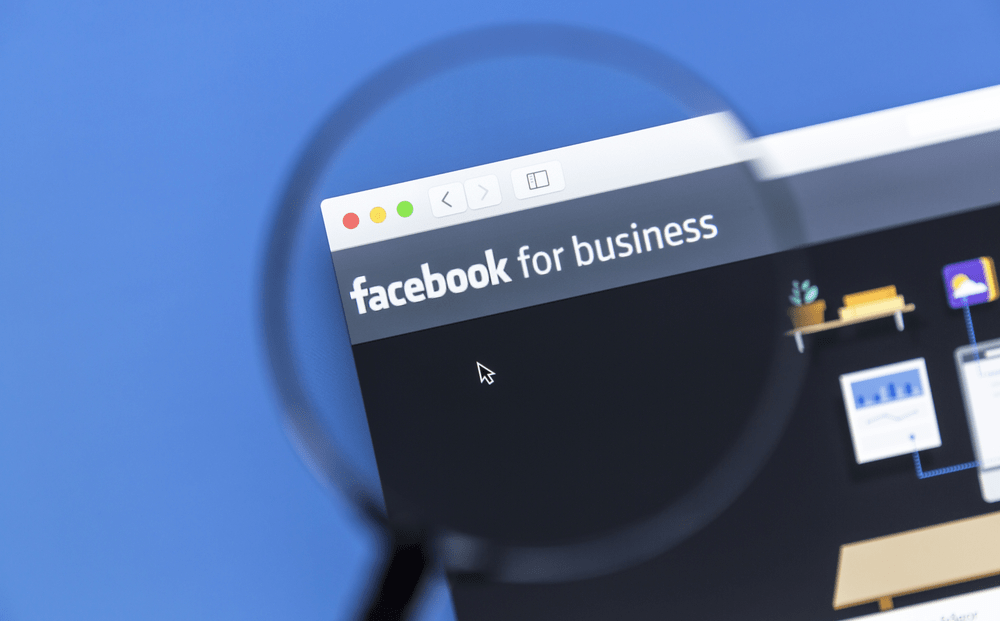 Social media has been important in modern society since it connects people, professionals, businesses, and businesses and their customers. But to leverage the platform to the maximum, brands are using Facebook campaigns to reach their audiences and increase sales.
Here are eight ways to optimize your Facebook ads.
Targeting for Optimal Returns
What makes a Facebook ad campaign successful is its targeting. For you to obtain the best return on the investment, it is essential to take advantage of the maximum potential offered by Facebook targeting options. Otherwise, you will result in low returns on a huge investment.
Getting it right with targeting allows you to reach out to the right individuals at a low cost. This will translate to a greater rate of conversion and a more powerful Facebook ad strategy that will continue to work for you in the long run.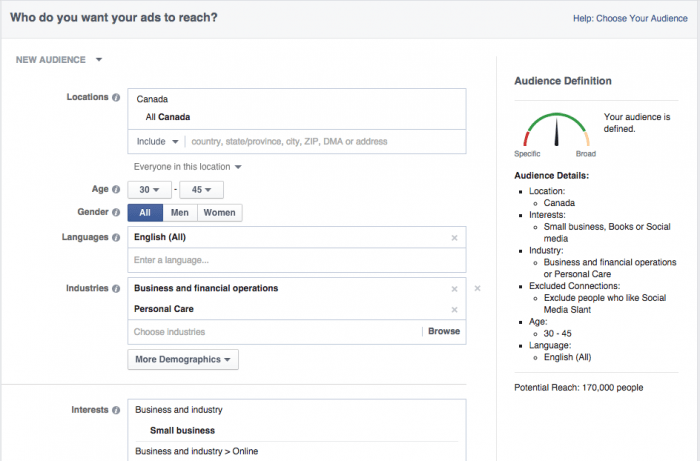 When you run a Facebook ad campaign, you want to ensure that you obtain a high click-through rate so that you don't make a loss. This means that you need to target consumers who have the highest likelihood of clicking on the ad, and these are the existing clients.
Since these individuals have already purchased from you, they are more likely to purchase again. Therefore, take advantage of Facebook's Custom Audiences function so that you can upload a phone number or email list for effective ad targeting.
Moreover, Facebook allows you to link with your target consumers and get them to familiarize with your company by sharing constant updates with them. You can connect with your target consumers by getting individuals to like your Facebook page.
Those who like your page will become your fans, and they will know your brand. You can then target them with ads as it is highly likely that they would be interested in your product or service.

Take Advantage of Various Types of Ads
Social media advertising is a growing field that is being led by Facebook. This platform is at the top of the industry since it has a broad spectrum of ads, which is difficult to get on other promotional platforms.

Since you are not restricted to a single ad type, you have the freedom to try the different types of ads and determine the one that offers you the most conversions. If one type of ad fails, you can try another. The key is to keep experimenting.
Another great and unique thing about Facebook advertisements is that they connect with your company and the goals of marketing. This means that the outcome you obtain with these ads are straightforward to measure and improve as your marketing goals drives them.
These goals can include having people signing up for your webinar, generating for the business qualified leads, operating targeted surveys to understand the market better, obtaining downloads for a new app, and collecting feedback for your service or product.
There is no limit to what you can do with Facebook ads, which is why it is essential to create a solid Facebook ad strategy to make work easier.

Create a Conversion Funnel
One of the top reasons to pay for Facebook ads is to convert relevant users of the platform into paying clients. But this will take time since you need to leverage your Facebook ad properly before users can start purchasing from you.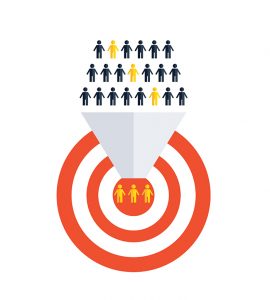 You can do this by creating a conversion funnel for taking your potential clients through. Developing successful Facebook campaigns begins with determining the target audience. Instead of putting all of them in one category, be sure to view them as groups of prospects.
Since they are at different conversion stages, they are groups with different interest levels. A conversion funnel is only a process that connects you with your target consumers at a stage relevant to them.
The relationship type you have with the new prospects should differ from the one you share with established customers. For example, individuals who are already aware of your brand and products are better placed to purchase from you than someone who has never heard of you.
Both of these consumers are in the conversion funnel but different stages. Hence, be sure to develop and concentrate on various Facebook audiences, with every ad customized to a different funnel stage.
You can also understand every stage of the funnel before developing offers that target prospects at each stage. Lastly, you can set goals of the campaign depending on the relationship type you share with your prospects.

Concentrate on the Right Metrics
When marketers over-focus on the wrong metric types, they can obtain confusing Facebook ad results. While these metrics look ideal on paper, they might lack actual value when it comes to your business.
Hence, they are referred to as vanity metrics. Hence, in case you are worried regarding metrics like reach, views, and clicks, you require rethinking your strategy.
However, these vanity metrics are not so useless since they will inform you of your progress, but only that.
If you are looking to measure actual access and determine if your Facebook campaign is making a profit, then you need to check the sales generated by the campaign.
In the long term, these vanity metrics should guide your Facebook ad strategy and not rule it. Too much emphasis on these metrics will ruin your campaign when you keep running the same campaigns on the basis of these figures as you will get a low return on investment.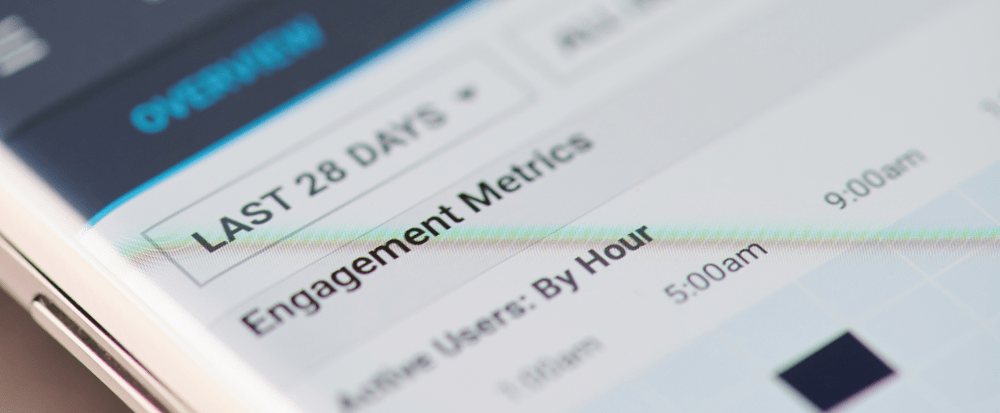 Vanity metrics are only crucial when you are looking to boost brand awareness. Brand awareness might be crucial, but only as part of the overall marketing strategy. You not need give it excessive emphasis, particularly when you are looking to increase sales.

Testing is Important
You might have a well-planned and implemented Facebook ad strategy. But you cannot differentiate profitable ads from loss-making ones without testing. Split testing or A/B testing is a crucial part of a successful Facebook ad campaign.
You do it by operating different variations of a single ad against each other. Every ad version has a single variable changed like a copy, image, and more.
But the great thing with Facebook is that it assesses and informs you of the successful ads. If you are looking to have profitable Facebook campaigns, you need always to test the ad elements.
While obtaining the best results with these ads needs you to undertake trial and error, you will get essential knowledge that will prevent you from future mistakes.
Hence, as you monitor the Facebook marketing budget, be sure to spend a significant amount of it to determine the response of the target audience, and if there can be better targeting. Remember that occasional refining of the Facebook ad strategy is essential since some things may never work even on continuous testing.
Facebook has an integrated split testing function that you can utilize in increasing your likelihood of getting the best ads.
Use Content Marketing with Your Facebook Campaign
When you use high quality and relevant content together with Facebook advertisements, you will obtain great results. Because numerous brands on this platform are attempting to convert their warm/ cold leads into sales, content can be a good way to nurture the leads.
At times, it takes many exposures to the ad prior to being ready to convert. When individuals decide to buy, it must not always be impulsive. A majority of the times, they are influenced by various factors that lead them to the purchase decision.

It takes place slowly over a specific period. Even when an individual is not ready to purchase your service or product, they may be ready after some time.

Analyze the Results
When you operate a Facebook ad campaign, it is important to analyze the obtained results.
You must keep track of the campaign and assess the results to determine whether it is successful or if there is an issue. Either way, determining your progress is essential for your campaign's long-term success.
Moreover, in case a person comments on the ad, try talking to them to assist them or answer them. Keep in mind that Facebook has an analytics tool that you can use for your analysis to obtain a better picture of the people visiting your site and their action.

Make the Strategy Long-term
For you to develop a robust Facebook ad strategy that is successful, you require thinking long-term. This means that you must run ads that represent your long-term strategy.
Since you will be doing regular campaigns, the audience will have a perception of your brand. Therefore, it's ideal to create ads that assist you in achieving your marketing objectives while also connecting with the target audience.
These ads are a robust tool to create a genuine relationship with the audience and boost the image of the brand. It is uncommon to see ads that offer results today while assisting you in improving your long-term ad strategy.
But this is because they take a lot of effort to create. However, you will eventually get greater results and optimal returns.