Today, online marketing professionals need to prove they have the proficiency to work with any platform. Earning an official certificate from Facebook comes in handy. It gives an advantage to marketers by showing their experience with Facebook and the effort to learn more about the platform.
Facebook is one of the most popular, versatile platforms online. People visit the site each day to socialize and gain information. This is no different from learning about new products or services courtesy of advertisements.
So, with such an active platform, it's essential to have the knowledge to create and manage Facebook ads. You can grow organically but with targeted ads, you will be more effective with your campaigns.
Facebook offers Facebook ad exams, a certification which you can use to demonstrate your Facebook ad knowledge. There are two tracts to follow: the purchasing and the planning. Upon completion of the official exam, you're rewarded with an official badge that says you're a Facebook Ads Professional Planner or a Facebook Ads Professional Buyer.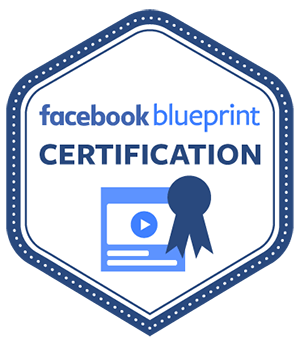 In this guide, you will learn why Facebook ads certification is important. Then, you will learn more about the process of earning the certification.
This will include:
The benefits of Facebook Ads Certification
The requirements for taking the Facebook Ads Buying and Facebook Ads Planning Exams
The courses you need to prepare for the exam
The procedures and exam locations
The score you need to earn the certification
The badge you'll earn once you're certified
Why Advertise on Facebook?
Marketing is all about how many people you can reach. Facebook is currently the most popular platform among social media users. There are 68% of Americans using the platform and globally reaching 2.2% of the population.
There are 74% of Facebook users who are active each day. For you, the marketer, you are able to target your ads to a large audience. Your knowledge of this platform will help you learn the best method to do so.
Statistics also show that Facebook users are receptive to advertisements. On average, the typical user clicks on an ad eight times per month. Engagement, a way to increase your reach more affordable, is 3.91%.
Facebook is the most popular platform for advertising. You're able to reach users organically, but more marketers are using paid ads. Ad spending on Facebook pages is at 24.4% and increasing. With an upwards trend in ad purchases, you're likely to find success in reaching potential customers.
The Blueprint Certification Exams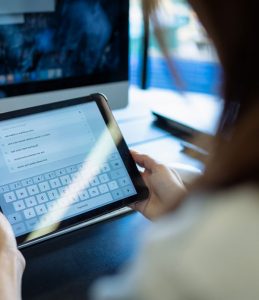 Earning credentials through the Facebook ads certification exam will be thorough to ensure you are prepared to use it. The skills learned in the Facebook Blueprint courses are in demand by business leaders interested in successful advertising on the most popular social media platform.
There are three tests available. The Facebook Ad Core Competency Exam, the Facebook Certified Planning Professional exam and the Facebook Certified Buying Professional exam. Each test is meant for advanced knowledge of the platforms advertising protocols.
You're required to take the Facebook Ads Core Competency Exam. This test is for people who are familiar with Facebook advertising and assumes you have at least six months of experience. It's not beginner friendly, but you still have a chance to develop your skills before taking the exam.
The core competency exam covers advertising essentials. It includes the basic role of buying and planning advertisement professionals. You'll be tested on the tools used for advertising on the platform and how to create, target and manage advertisements.
The Facebook Certified Planning Professional exam is for professionals who have experience in creating and implementing successful advertisement campaigns. Since this test is for the experienced and familiar, it examines the advanced expertise of planning ads on the Facebook platform.
This exam covers the management of Facebook pages and how to use tools and develop strategies to reach your targeted audience. To pass this exam, you're expected to show a thorough knowledge of the tools and measurements to advertise to Facebook users.
The Facebook Certified Buying Professional exam covers the management, creation, and purchase of Facebook ads. Again, they expect at least six months of experience and knowledge before taking it. The exam will cover the strategic and financial elements of Facebook ads.
There is minor overlap between the tests, like managing Facebook pages and monitoring the success of a campaign. This test, however, covers the financial aspect of advertising with Facebook. Budgeting and effectiveness are the main goals of this exam for buying professionals.
The examination process consists of three tests, the core competency then the actual buying or planning exam. The tests cost $150 each and the core competency test is taken in combination with the buying or planning exam. So, to take the two exams, it will cost $300.
After you've taken the exam, you'll receive preliminary results on screen, indicating a pass or fail grade. Then, your test score notification through email in 48 hours. The test score range is between 300 and 1,000. In order to be awarded certification, you must score a 700.
If you scored below 700, you can take the exam again. You're allowed to take the test after five days. There is no limit to the number of times you can take the exam. However, you do have to pay for each additional test.
Facebook Exam Preparation and Practice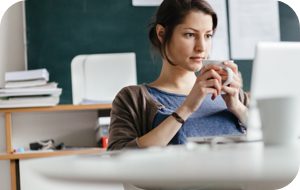 To prepare for the exam, you will find an outline of the topics covered on the exams page. You have the option to review and study. If you're a newbie to Facebook advertising, this is a good place to start. Each section has specific links to resources to help you learn.
Each area of the outline is marked with a heading that tells you the general objective. Beneath that are the specific topics. Here is where you'll find links to those specific areas, which will lead you to a Facebook Blueprint E-learning Course.
You're encouraged to use the courses to study before the exam. With each course you complete, you're provided with an award of completion. There are about 20 courses for the buying, 28 courses for the core and 40 courses for the planning.
The online courses are free to take. They are a good tool for studying for the exam. There are no limits to the number of times you can take them. You can also take the free courses whether you're seeking professional certification.
Facebook Exam Requirements
Before the exam, there are steps you must take. You have the option to take the test in person or online. Before the exam, schedule a date, choose your location then pay for the exam. Or, if you are taking it online, simply scheduling your exam time is necessary.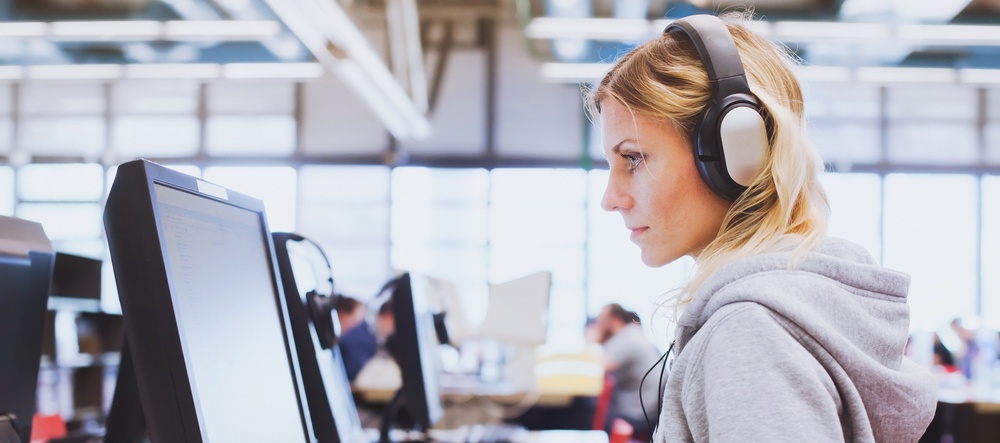 All the Facebook ads exams, both online and in person, are 75 minutes. You're allowed 15 minutes to prepare your environment and check in with the proctor. Before your testing date, a systems check must be performed.
If you take the test online, you must download a secure browser that will allow you to take the exam. Your proctor will examine your testing environment through webcam and monitor you while you take your exam.
In-person exams are taken at a local Pearson VUE professional testing center. Exams are administered by a proctor in a safe and secure environment. These locations are available globally.
The price is the same for the online and in-person exam. They're both proctored and taken under secure circumstances. You must have a valid ID. The exam is available in English, Spanish, Portuguese, Japanese and Traditional and Simplified Chinese.
Be careful with the cancellation policy. If you cancel before 24 hours before the exam, you'll receive your full refund. If not, you will lose it. You also have the option to reschedule.
Facebook Certificates and Badges
You'll receive an email with your final score after you've completed the test. Results are sent through the CertsMetrics system. You'll receive a verifiable badge through the Acclaim system that Facebook uses.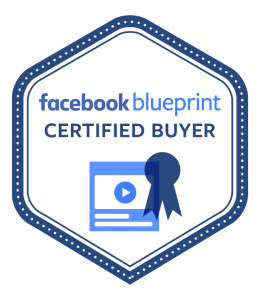 The badge can be displayed on your social media profile, website or blog. It's a great achievement that shows your advanced Facebook ads skills. It can lead to stronger career prospects and better chances of impressing clients.
The certification is only valid for 12 months. You have the option to update and continue your certification status. You will need to take another exam to show your ability as well as keep you up to date with Facebook ads skills.
With this certification, you prove that you can use the platform to your advantage to reach out to users and gain customers. It's a challenging exam that thoroughly tests how well you know about purchasing or planning ads on the platform.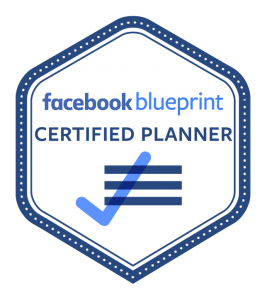 This is a test for serious marketing professionals with Facebook advertising experience. With this the planning or buying badge, you're proving that you are familiar with creating and managing effective ad campaigns on the most popular social media platform.
Taking the rigorous Facebook ads exam that will give you a certificate is seen as an investment. You will be able to put this on your resume and also use it on sites such as LinkedIn. Such an investment will increase your value and hireability.
If you'd like to learn more about the Facebook ads exams, please visit their website. You'll find likes to the pages of the exam. There are also links to the main Facebook Blueprint page, which will help you prepare for the exam.