With the rise of social media and the importance it has on growing your brand and business, many entrepreneurs have started very successful social media management agencies. But with the growth of your social media agency comes more clients. And I'm sure you know that the more clients you have, the more difficult it can be to keep them updated on the status of their social media campaigns.
In this article, I am going to show you how to automate social media reports for clients so that you can focus on getting more clients instead of updating current clients on their social media growth. There are a number of amazing online tools that help automate the process of sending reports to clients.
So without further ado, here are some great tools to automate your social media reports for your clients:
SE Ranking
Automating social media reports for your team and clients will make it so much easier to work with the data and improve your strategies. By using SE Ranking SEO Report Tool, you can achieve effortless reporting in a couple of clicks.
First of all, there are templates for all kinds of reports ready to be used, including the Social Media Overview one.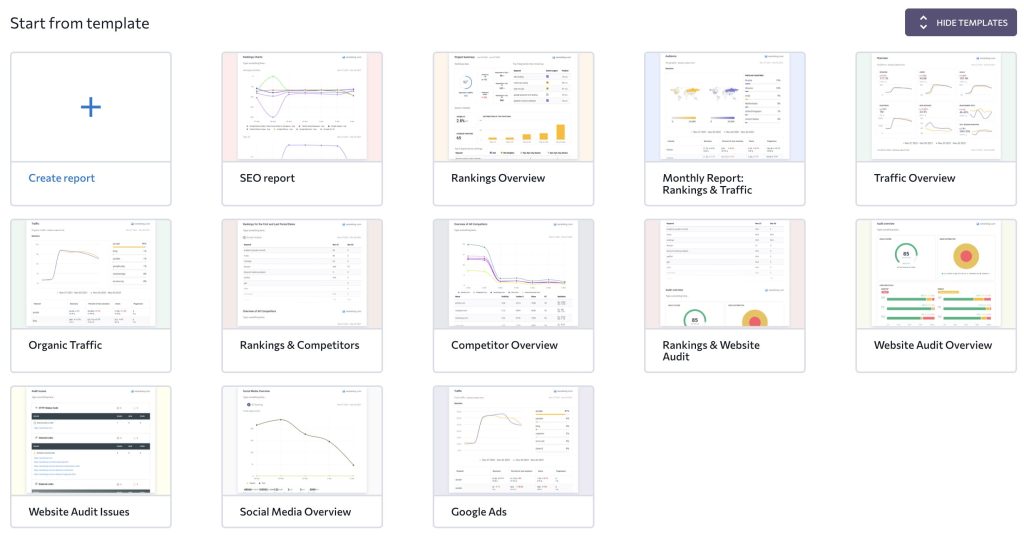 If you need a different template, you can create it and it will be saved on the platform. Then, choose whether you need to make a manual report right now or schedule an automatic one if you're too busy.
Come and collect the ready report, downloading it in the format you need (.pdf, .csv, .xls, and .html are available). Also, in case you need to send the sheet to a client and you want your brand to be on the top, use the white label feature and receive a neat, data-packed and personalized final result!
Google Analytics
Google Analytics, although not specifically for social media, can tell your clients how many people are actually visiting their site from Social Media. While some clients may be happy with the number of followers they are getting, others are more interested in the actual ROI of the social media campaigns.
You can have thousands of followers, but if none of them visit your client's site, then whats the point? With automated Google Analytics reports, you can show your client how many visitors are coming to their website from different social media platforms.
To create an automated Google Analytics report to show acquisition by social media platform, just choose Acquisition->Social->Overview.

Here, you can see traffic from social media sources and any conversion data (if you have it installed) coming from those platforms. As you can see from our example, over the chosen time frame we have had 38 conversions from social media. This is the type of reports that clients love because it shows that your social media campaigns are providing conversions on their site.
To automate this report, click the email link at the top of the page and enter your settings. Choose how often you want the report to send and your client's emails, separated by a comma.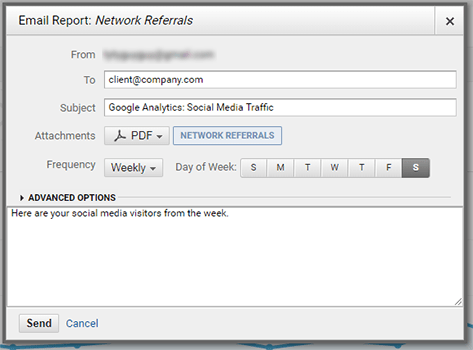 When you are ready to start the report, click the send button and your report will now send at the given frequency you chose. Your clients will now get automated reports of their traffic from Social Media in Google Analytics.
Ninja Reports
Ninja Reports can automate your social media reports for almost any social media platform. Simply connect your social media accounts and you can set up customized email reports that will send to your client daily, weekly, monthly or even yearly!
With Ninja Reports, you can provide your client in-depth reports on the most important KPIs and data that they need to see. The great thing about Ninja Reports is you can set it and forget it. Your client will think you are creating and sending these awesome reports, but its all done by secret Ninjas inside the computer.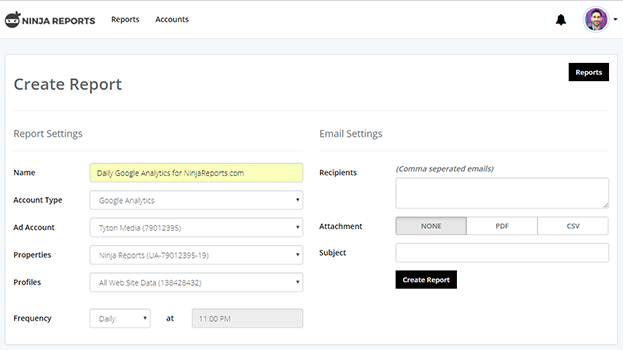 Currently, Ninja Reports allows users to create up to 50 free reports a month so if you only have 1 or 2 clients, you can set up automated social media reporting for free! Set up automated email reports for Twitter Analytics, Facebook Analytics, YouTube Analytics and more.
HootSuite
With Hootsuite, you can do a number of amazing functions to automate your social media agency… But they also have real-time reporting for your clients.
Build unlimited reports which they call Boards and allow your clients to log on and view the data themselves. Simply add your clients to the board and they can check out how their social media campaigns are performing in real time.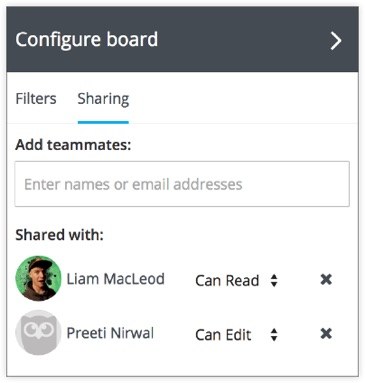 When building boards, you can add all kinds of great data and KPIs like followers, likes, engagement and more. But Hootsuite not only helps automate your social media analytics, it can also help automate and measure your own social media agencies performance. See how long it takes for your team to respond to tweets, Facebook Comments and Instagram DMs… right from their easy-to-use interface.
Buffer
Buffer is an all-in-one platform that allows you to schedule content for your client, track performance of your clients content and even manage multiple social media accounts all in one place!
With Buffer, you are in complete control of when your posts go out, peak times to post and which content is performing the best. You can also create super detailed reports on the performance of your social media campaigns for clients.
You can even create UTM campaigns in Buffer so that you can track the performance of your Buffer campaigns in Google Analytics.
To view the analytics of your social media campaigns, click the Analytics tab on the dashboard of your Buffer account.

If you have the business account with Buffer then you have access to a number of great reports like:
Posts Reports: Shows analytics for all your posts
Overview Reports: Shows overviews for Twitter and Facebook Pages
Analysis Reports: Shows analytics for all social accounts excluding Twitter
Influencers Reports: Influencer report for Twitter Analytics
Once you have created the report you desire, click the export button and you can export the report and send to your clients. If you want to automate this process, you can use Ninja Reports with Buffer to send email reports atomically, containing this same data.
Sprout Social
If you haven't heard of Sprout Social, then you are either a new Social Media agency or I am about to save you a ton of time with your social media campaigns!
Sprout Social is a Social Media Management Tool that allows you to combine all your social media campaigns in one spot. Not only that but they have one of the coolest reporting areas out of any social media management tool out there.
You can create a ton of different types of custom reports from engagement reports to social media profile growth.
To create a social media report for your clients in Sprout Social, just click the Reports tab at the top once you are logged in.

From here you can choose from a number of awesome reports for any of your social media profiles. Choose the timeframe your report should include and select which data you want to show in your report.
You can move around widgets to show the most important KPIs to your client first. Click on the right column to add more widgets or click the trash can to remove them… it's that easy!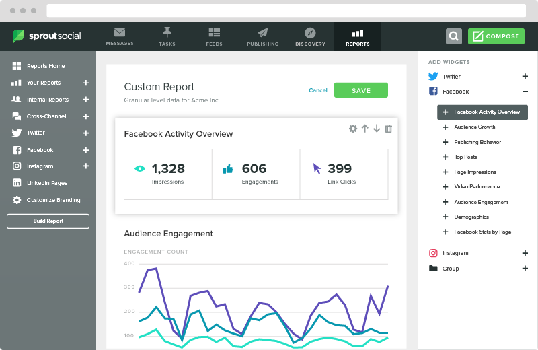 Once you are happy with your report, you can click the export button and export the report as a PDF. You can then send this data to your client so they know always know the status of your social media campaigns.