If you use Google Adwords then you know that there's a whole lot of data that goes into pay per click advertising… especially with Google Adwords. But this allows for some pretty amazing and insightful reports that you can create right inside of the Google Adwords interface.
Google Adwords reports are useful for a variety of reasons:
They allow you to compare data
They allow you to see time intervals
They can be automated
You can see data in different formats
Compare multiple metrics at once
In the article, I am going to show you how to create useful reports using the Google Adwords interface.
To create your first Adwords report, click the Reports tab at the top of the Adwords navbar.

You will see a list of all your reports on the Reports tab. If you don't have any reports, you will see a messages that says, "You have no reports at this time".
To create an Adwords report from a template then click the Pre-defined reports button. Here, you can choose from a large list of pre-made reports by Google.

To create a new custom report, click on the bright red report button and you will see a dropdown to choose which type of report you want to create.

You can choose from:
Table
Line Chart
Bar Chart
Pie Chart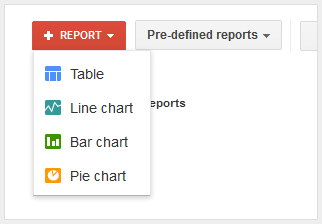 Don't worry too much about which one to choose because you can switch it once the report is created. I just chose line chart to keep it simple to start.
You will be directed to a page I like to call the report center. This is where you can visually build your Adwords reports.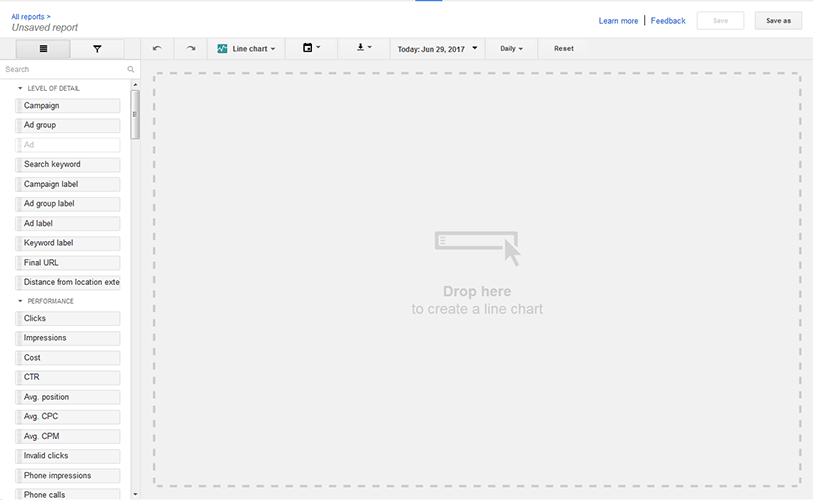 On the left, you have all of your metrics and data points that you can drag to the right and build reports.
The main sections for the data points are.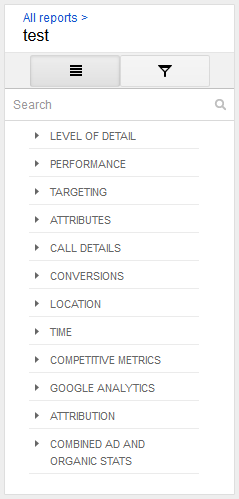 Simply drag metrics from the level to the graph area on the right and build almost any report you can think of!
At the top of the report center there are a few buttons, filters and options that can help you build even better reports.
If you want to change the type of report, click the graph type select list and choose which graph type you want to change it to.

The next button allows you to set up automated Adwords Email Reports and send to specific account users.
Choose the format of the report, who to send it to and the frequency. If you are looking to send more detailed email reports to multiple recipients then check out our Google Adwords Automated Email Reports.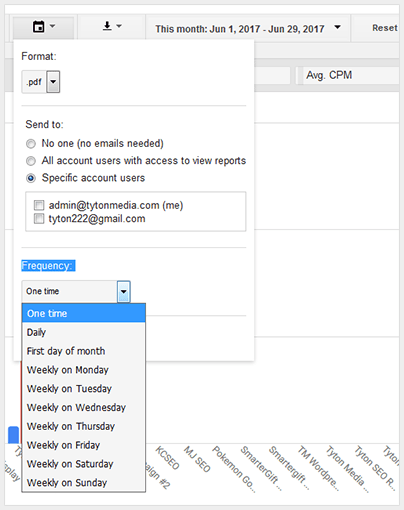 The next button allows you to simply download the current report once.
To change the date range of your report, select the date and choose a custom date range or one of the pre-defined ranges.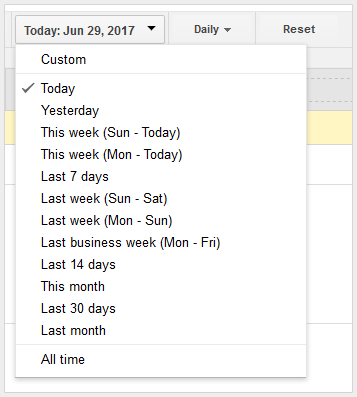 When you are ready to save your Adwords report, click the save button in the top right corner of the interface. A popup will appear where you can type in a name to save your report as.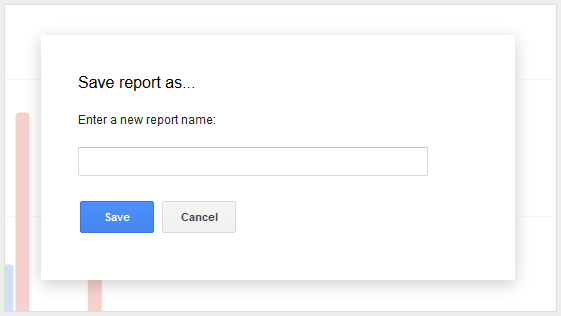 Enter a name that describes the report well and click the blue save button to save the report.
Example Google Adwords Report Templates
Google Adwords Search Term Report
To create a search term report in Google Adwords, start by creating a new table report.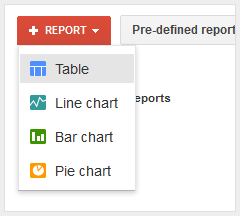 Search for 'search term' in the left sidebar and find the search term label. Drag this over to the right and you will see a list if search terms your ads got impressions or clicks for.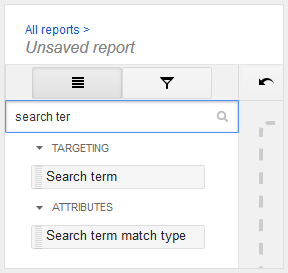 You can now add other metrics to compare against these search terms… like Clicks, Impressions, and costs.
Here is an example report we built that shows your search  terms and some vital data for each one: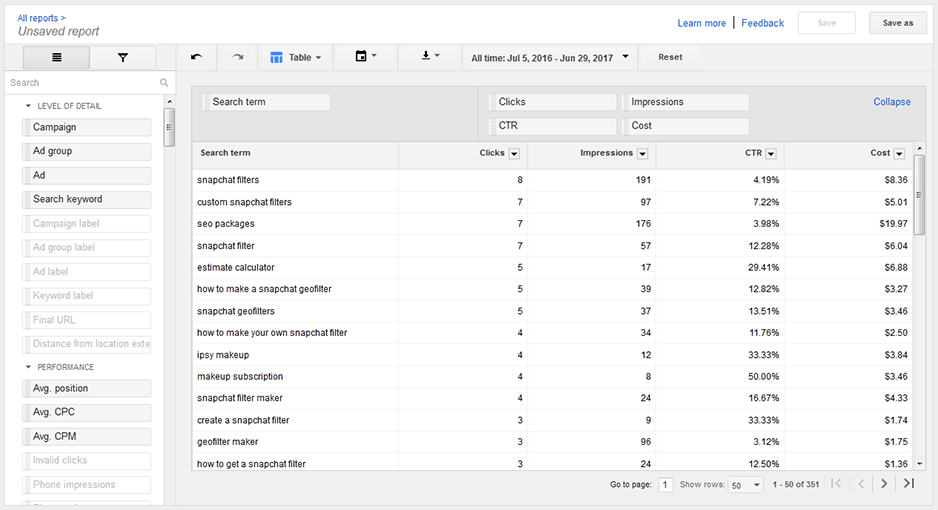 To make your work even more convenient, SE Ranking SEO Report Tool offers Google Analytics integration so you can get a bird-eye view on your paid and organic campaigns, as well as other metrics, everything at the same place. Sounds good, doesn't it?
The reports SE Ranking offers are highly customizable, so any business can build its own report structure suitable to its brand and goals. Any report can be white-labelled and scheduled beforehand with an automatic sending to your or your client's email.
SE Ranking has a lot of advantages, making it one of the best integration opportunities for GA. First of all, it's more intuitive. All data is structured so well that it is easy to comprehend even for a beginner.
Besides, you can keep all your projects in one place, which is much more convenient and time-saving than downloading several reports from different platforms.
Try SE Ranking